An Air New Zealand plane has returned to Palmerston North Airport after developing a problem with its hydraulics.
After emergency services were sent to the airport and passengers were asked to brace in emergency positions for landing, the plane touched down safely on the tarmac a few hundred metres from the terminal.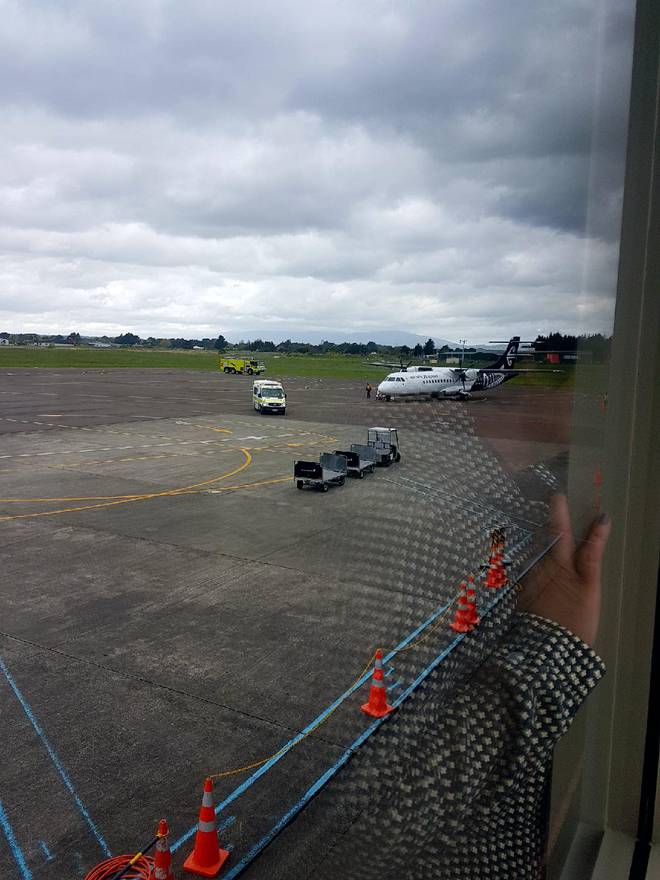 Levin resident Tony Collis was on the Air New Zealand flight NZ5106 which was travelling to Auckland.
"After 15 minutes in flight, we were told the hydraulics brakes had stopped working, that we were going to fly around in circles for an hour or so to use up fuel before landing back in Palmerston North."
He said passengers were informed it wasn't considered an emergency but that the fire services had upgraded it to an emergency status.
"They reminded us of our brace positions and that if the back-up brakes didn't work as well as hoped that they might end up on the grass at the end of the runway."
"There was a lot of tension. I was nervous. I think everyone was a bit nervous."
"But we landed without incident," he said.
"Everyone breathed a sigh of relief and then there was spontaneous applause."
An ambulance and fire engines on the edge of the runway with their lights flashing.
Passengers disembarked and were taken to an Air New Zealand lounge, where they were offered a cup of tea or coffee."
Collis said passengers were being approached and talked to by Air New Zealand staff.
An spokeswoman said flight NZ5106 was heading to Auckland when it developed a problem.
She said emergency services were on standby, as was standard, but it was not an "emergency landing", she said.