A Whangarei woman says if her doors had deadbolts she may have been spared the violation of another burglary.
Today's Budget saw the Government announce help for repeat burglary victims in the form of extra security such as window locks, security lights and bolt locks.
However, for Raven Donovan, whose home was burglarised in March, it was too late.
"I had a phone call from a neighbour about someone kicking our door. It wasn't dead bolted or anything."
Having already had to endure her Whangarei business being burgled, she said her home was ransacked.
Shoes, clothes, lamps, chairs and tables were all taken.
"Two kauri benches, which were made by my stepdad who has passed away, and they belong to my mum.
"All they left really was a rug, they took everything ... they cleaned the place out."
She said it was "nice to hear" of the Government's new initiative for burglary victims, but had already taken measures to install extra security into her new home.
As part of the Government's "social investment" package, $32.9 million over four years will be spent on burglary prevention.
Burglary resolution rates had dropped below 10 per cent, with the Herald running several stories highlighting the issue last year.
A spokeswoman for Justice and Courts Minister Amy Adams said of the $32.9m announced for reducing and preventing burglary, $14.1m will be for increasing the security of a home that is likely to be repeatedly targeted by burglars.
She said predictive modelling has identified 26,427 people who were recent victims of a burglary or other similar crimes and are predicted to suffer at least one similar offence in future.
"Half of this group is aged between 20 and 39, while 21 per cent is on a benefit," she said.
She said those to be offered help with securing their home will be identified by police investigating the burglary.
It is expected up to 14,000 dwellings over four years could receive added security measures, she said.
The initiative doesn't have a threshold for the total monetary amount per victim because the solution for each individual case is situation dependent, the spokeswoman said.
However, the service is to be delivered within the $14.1 million provided, she added.
Included in the package to reduce burglary and youth offending is initiatives to work with offenders and reduce their motivation to commit crime, as well as better support for victims.
Intertwined in the burglary push is $13.9 million to be spent over the next four years to reduce youth reoffending.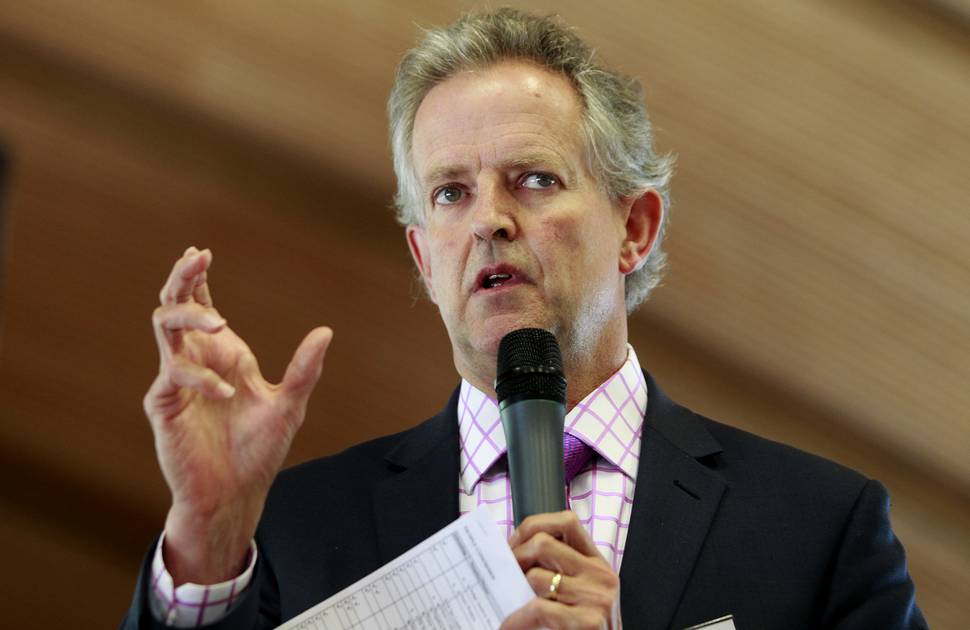 The funds will be used for professional youth mentoring, cognitive behaviour therapy and family therapy.

Police Association president Chris Cahill said the funds were a "really positive step" and a good initiative on paper, but reserved final judgment until he saw how it was going to be targeted.
"Youth are responsible for most of our burglaries so you're getting a double whammy by targeting youth, and targeting youth will get to burglaries."
The Children's Commissioner "hailed" the funding for independent youth monitoring and said it was a significant step forward for children in the care and protection and youth justice systems.
Judge Andrew Becroft said the Government's increase will help cover up to 6.4 full-time staff positions for the 2017/18 year.
"We identified the need for increased monitoring and inspections in our recent State of Care 2017 report. It is very reassuring that this call has been heeded," he said.
Becroft said recruitment will begin very shortly for the additional roles.
"This will help us better serve the 5200 children currently in care and in youth justice residences, to help ensure that they are secure, safe and thriving."
Amy Adams said young burglars had a higher risk of committing more crime long-term, with a predicted 15,300 more burglaries and other offences over the next 30 years.

"We want to reduce the risk of hard-working New Zealanders being burgled. The initiative will target burglars under the age of 25.
Associate Minister of Justice Mark Mitchell said every New Zealander "should be safe in their homes and businesses".
"Serious youth offenders are most likely to go on to live a life of crime, so addressing the problems while offenders are young means our communities will be safer now and in the long term."
Crime Prevention Group founder Sunny Kaushal, who has been campaigning for more Government help for victims of violent robberies, said it was pleasing to see funding for youth offenders, but questioned where more money for victims was.
"I think we need to focus on victim rehabilitation more," he said.
"It's not just the offender that we need to look at spending the money on, but look at the victim and what is happening and has happened in their life."
He said any increase to prevent crime was pleasing, but wanted the Government to send a stronger deterrent message and consider legislation changes.
"Any increase, especially towards solving these problems is very good. We need to look more at the prevention side, but also enforcement and implementation - I think they need to spend more on enforcement.
"The money spent in recent years hasn't had the desired effects."