Something special unfolded in the skies over Auckland today, and it was all in the aid of saving lives.
A major search and rescue demonstration took place on and over Waitemata Harbour, as New Zealand hosted the Pacific Search and Rescue conference.
More than 100 people from 26 countries are in the city for the conference and this afternoon some of them shared some of their life-saving skills in an aerial and maritme demonstration.
A United States' Coastguard Hercules C-150 plane was among those involved, dropping a liferaft to boaties during the exercise. A rescue helicopter was also used to winch people from the water.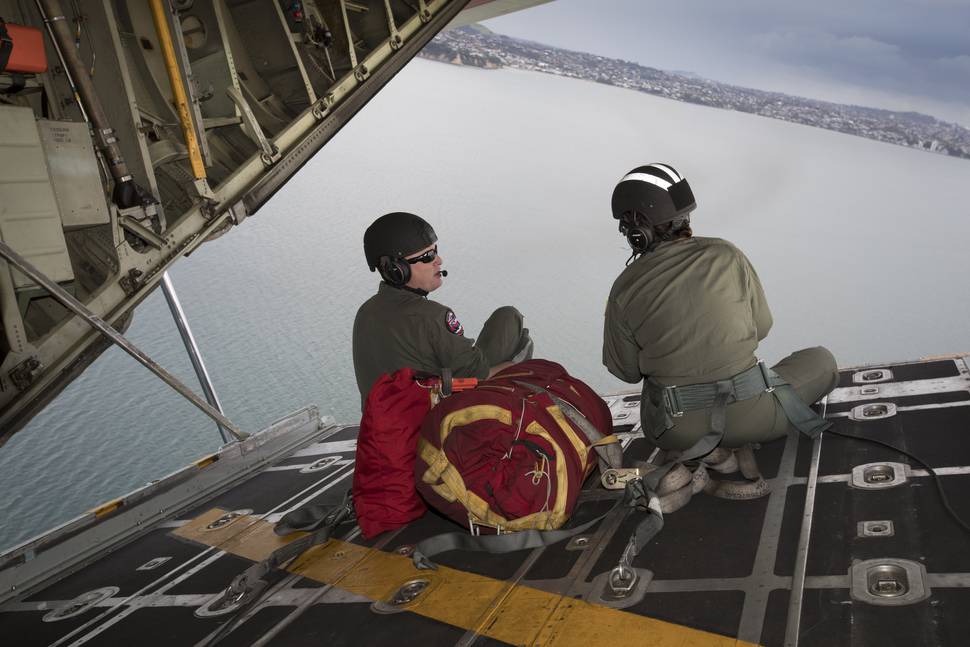 Rescue Coordination Centre New Zealand manager Mike Hill said the demonstration was a chance to show methods used in real rescues, and also a "rare opportunity" to see a US Coastguard Hercules in action.
"This is the first time in over 20 years that a US Coastguard aircraft has visited New Zealand."