Bill English's spaghetti on pizza proved controversial, but now it's led to a viral post.
Dylan Parshotam has posted a picture of the Prime Minister signing a can of spaghetti, and is now offering up the can to those who want it for themselves.
The post has quickly gained popularity, partly thanks to some commenters' amusement at the can being signed "Bill English PM".
One of the first comments asks incredulously "are you telling me the man actually puts 'PM' in his signature?"
Further down, another person comments "duuude adds pm on the end of his name. Absolute mad man."
But Parshotam has an explanation ready. He answered that it could stand for "Pizza Master".
There's been a wide range of bids so far, with some offering $10, and others offering $3000.
But what started as a joke post may have a serious ending.
Austin Wilson-Lines asked if he could have the can as a fundraiser for Pike River.
"Someone if you buy this please pm me im in nz and depending what u pay wil by of you but want this for a fundriser for Pike River [sic]".
Parshotam replied to say he was "more than happy" to donate the can.
It's not known yet if the deal has been finalised, or how the fundraiser could go ahead.
Early last month, Prime Minister Bill English posted selfies of himself with pizza he'd made for the family.
One of the pizzas included not only pineapple, but also canned spaghetti.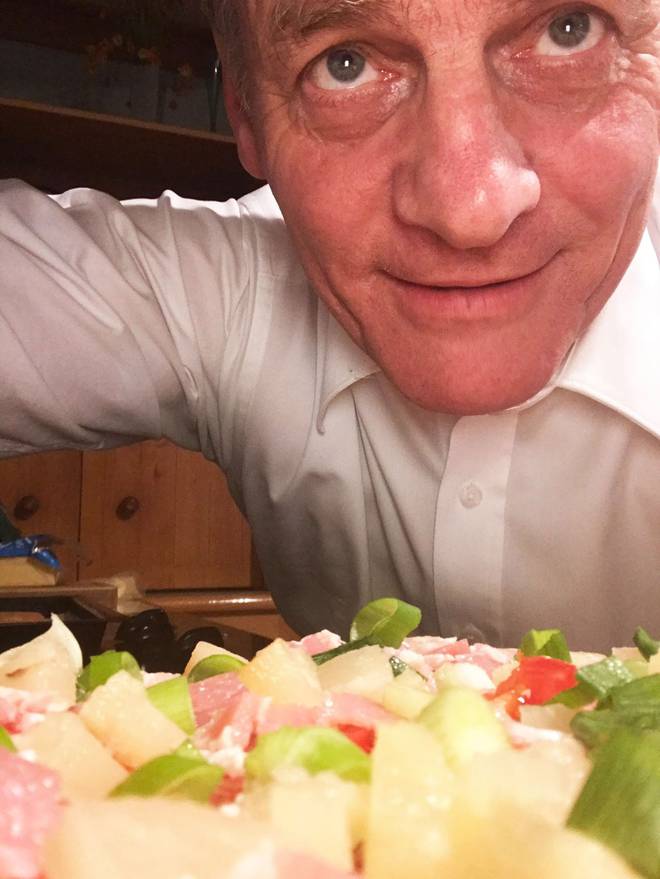 "Cooked dinner for the family last night - like if you agree with tinned spaghetti on pizza!" English wrote on the captions of his Facebook photos.
It got a mixed reaction, with some even calling it "garbage".
US late night comedian Jimmy Kimmel even got in on the action, including the pizza in his opening set before declaring "Impeach that man immediately".