A young woman, in remission from cancer, was granted her dream to photograph the Southern Lights recently.
Rebecca Edwards was diagnosed with Hodgkin's Lymphoma in 2012. After gruelling years fighting the illness the 17-year-old Aucklander has now been in remission for 18 months.
It's no secret that Edwards is an avid photographer. She was a natural choice when award-winning photographer Mark Gee asked Make a Wish if they could find someone to participate in his workshop to photograph the shimmering-green Aurora Australis.
Edwards' family and Gee kept it a secret for months. He flew to Auckland for a studio shoot Edwards was photographing in February to surprise her.
"She had no idea I was coming, I just turned up and walked into the party. I wanted to take her on a shoot with me.
"I could tell she was happy, she had to put her camera down."
On March 23 Edwards took off with a crew of photographers on board an Air New Zealand Boeing 767 from Dunedin. Over the next seven hours they would fly towards the Antarctic Circle to photograph the Southern Lights from the sky. They got back, exhausted, around 5am.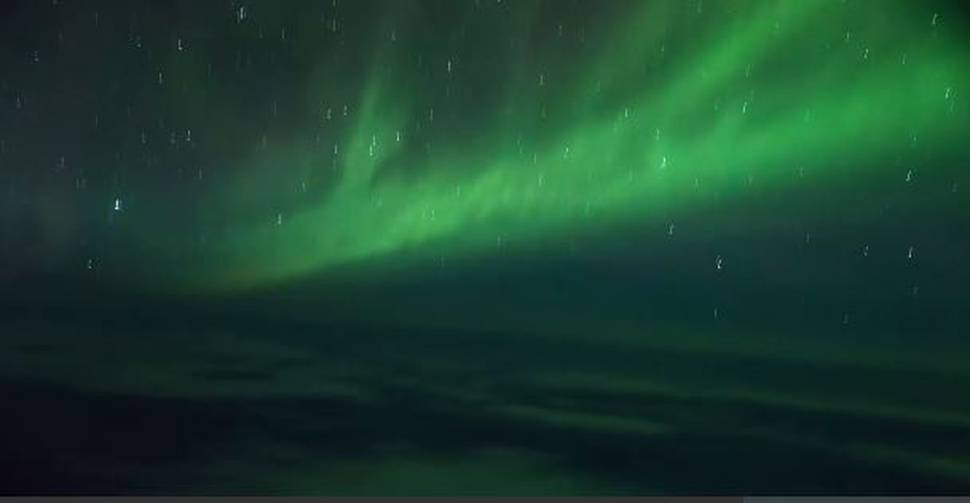 "It was amazing. Everyone was excited about it.
"Everyone was taking photos out the window and taping blankets onto the window to stop the reflection.
"It was such a good feeling on the flight."
Gee said he led the group through some instructions and stood by while Edwards set up her camera.
"I gave her some advice on the exposure time and how to put the blanket up. But she was quite determined to do it by herself. She's a real go-getter."
Gee paid for the entire trip including flights, accommodation and a rental car that cost around $6000. Edwards was also donated a Canon 6D camera and lens with a cost of around $3000 by Canon NZ.
Make-A-Wish support co-ordinator Kirsty Blackwell said Edwards' one true wish was to get a Canon camera. As they were organising that, Gee's proposal came through at the perfect time.
"We thought it would be an amazing opportunity to meet Mark and go on this amazing trip with him.
"They all learnt a lot from each other."