Recent disturbing footage of three men in a West Auckland park suspected to be high on synthetic cannabis known as the "zombie drug" has raised concerns the use of the drug may be spreading.
Footage of people allegedly under the influence of synthetic "zombie" cannabis has surfaced in in United states, most notably causing a stir in Baltimore and in Brooklyn.
Zombie drug effects
• It's 10 times more powerful than cocaine and simulates the effects of methamphetamine without the price tag.
• Known to spike the usesr body temperature up to 104 degrees.
• Users report feeling euphoric, highly sociable, stimulated and more focused.
• As the drug wears down users experience hallucinations, paranoia, increased strength and hyperstimulation.
• Some users become extremely psychotic and violent

The New York Times reported last year that a batch of the drug caused dozens of people in Brooklyn to overdose and was 85-times more potent than regular plant cannabis, alarming the medical community and drug enforcement circles.
A report identified the drug, known on the street as AK-47 24 Karat Gold, as the synthetic cannabinoid AMB-FUBINACA, originally developed by the pharmaceutical company Pfizer.
Roy Gerona, a clinical chemist at the University of California, San Francisco, told the Times that chemical compounds, often created in labs in China based on research conducted at western universities and pharmaceutical companies, are not regulated when they appear on the market and are hard to detect.
"And if you are someone who is regularly drug tested, it will not show up," he said.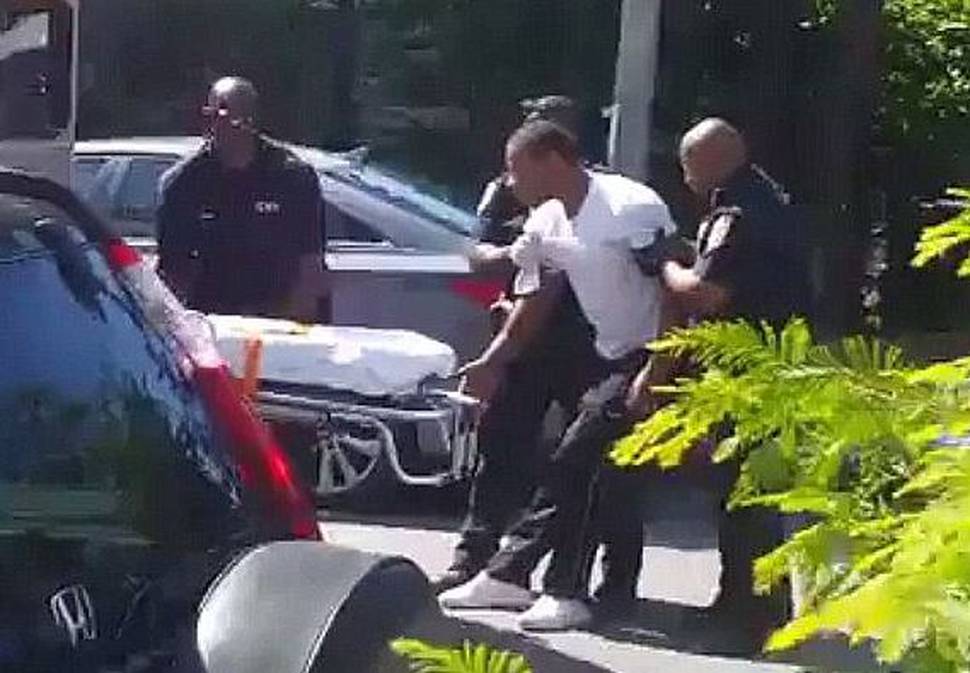 Reports of the drug and its effects have surfaced over the last year in the UK, where the synthetic cannabinoid is known as "Spice", has become an increasing problem.
A Daily Mail investigation in March revealed how dealers operated brazenly on the streets of Manchester, where emergency services are struggling to cope with the strain casualties are putting on them.
The drug has also caused havoc in the prison system, with shocking footage emerging of inmates passing out and entering psychotic states after taking what has become one of the most heavily used drugs in jail.
In New Zealand, today's footage comes after a shocking clip published earlier this year of a young woman and her partner in a comatose state after a synthetic drugs session went viral.
That video, shot by the woman's brother in an attempt to highlight the danger of drugs, left Ngaetu Grover so ashamed she sought rehabilitation for her drug addiction.
Drug Foundation executive director Ross Bell viewed the video and said it could show booze or synthetic cannabis use.
He said since the Government changed the law in 2014 to regulate synthetic cannabis, no products had been approved and a black market had developed.
"The problem with synthetic cannabis is it is impossible to know what it is. It is not the same stuff for sale two years ago.
"The chemicals making their way into synthetic cannabis are dangerous, unknown and can be different from batch to batch, which can cause effects like those shown in the video," Bell said.
Researchers have found instances in which chemicals in synthetic marijuana can bind much more strongly to cell receptors than THC does in marijuana that is grown.
This can produce stronger effects, such as an elevated mood or feeling of relaxation.
But synthetic marijuana is also known to have psychotic effects on some users.
These can include extreme anxiety, confusion, paranoia and even hallucinations.