Even after all these years, Elaine Myers-Davies still gets emotional.
Her great-uncle Lance Corporal Richard Manuel, a 26-year-old Northland farmer, lies in a mass grave at Chunuk Bair.
For the past eight years, Myers-Davies has welled up taking a moment to pay her respects to the Maori Contingent soldier who was killed during the famous battle on August 8, 1915.
"It kind of grounds me. I think they know that we come back," she says.
Afterwards, Myers-Davies can get back to official business - making sure that another Anzac Day on the Gallipoli Peninsula goes off without a hitch.
Her official title at Veterans' Affairs is: Joint / NZ Services Director (Gallipoli).
She spends months every year talking to Australian and Turkish counterparts in helping to organise the now iconic Dawn Service at the Anzac Commemorative Site.
After the joint service, there is a New Zealand service at Chunuk Bair, which Myers-Davies also helps plan.
As well as arranging the content - speeches, readings, music - she must also consider how the services look, how her Turkish and Australian friends are represented, how comfortable the public is, and most of all, how appropriate it is.
"It's about representing all of those who went before us well, and honouring and respecting their sacrifice that they've had," Myers-Davies, 53, says.
"I'm a proud New Zealander and I am proud to work for the NZDF and I have been my whole career, but even without my personal connection I would have that sense of privilege each and every time."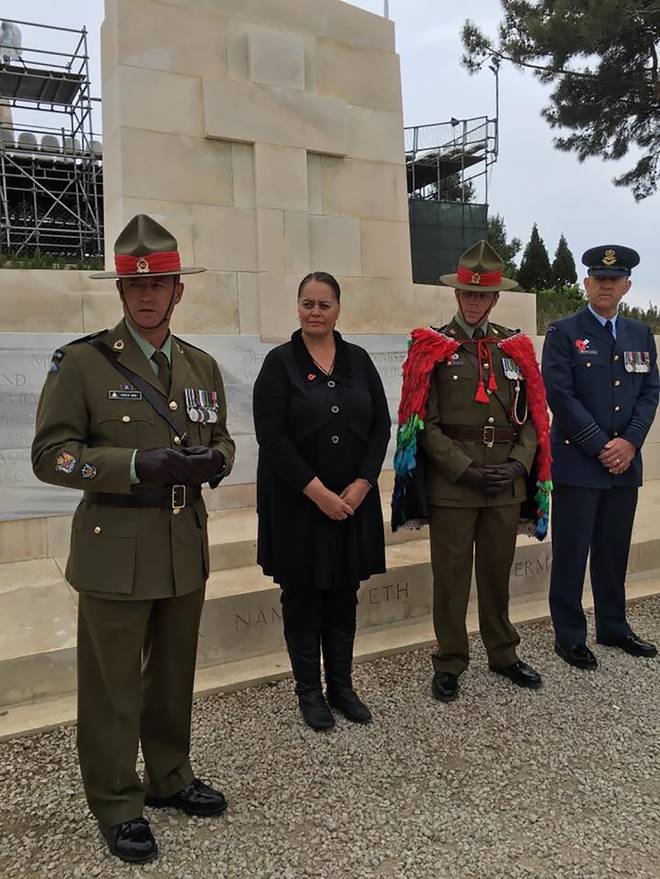 She first visited Gallipoli in 2008 for an information-gathering trip ahead of her new role as Joint / NZ Services Director.
"It was unexpected to be given the role," she said.
"Like most New Zealanders, Gallipoli was on my bucket list because of the family connection, and I have always been keen on military history, and commemorative activity in particular.
"But even now, every time I go back, it's always like the first time. I do tend to get a bit emotional because it is such a special place, for a number of reasons. In our own unique way I think we are all connected to the place and what happened there."
The main event was the centenary commemorations in 2015.
After 100 years, Myers-Davies said the way the events are held are starting to change in focus, while keeping the focus firmly on remembering those who have come before.
This year, military historian Dr Ian McGibbon will speak about the decade-long joint historical and archaeological survey he led at Gallipoli.
The New Zealand Service at Chunuk Bair always has a strong Kiwi flavour to it, with the NZDF cultural group in attendance with song and waiata.
"That is what makes it unique for Kiwis. And it's what we do well," says Myers-Davies.