Airbnb is waiving its service fee and allowing listings for free accommodation for those affected by Cyclone Cook.
The online rental company has introduced an Urgent Accommodation page on its website as part of its disaster response initiative.
As well as giving renters the option to list their venues for free for those evacuating the worst storm New Zealand has seen in generations, the company is also waiving all service fees for those affected by the disaster checking in between April 12 and 19.
Ten listings offering free accommodation in the north eastern areas of the North Island were online by 1.20pm, including in Auckland, Coromandel and Ohope in the eastern Bay of Plenty.
Those looking for accommodation thanks to the cyclone could search Airbnb's website for free or normally priced rentals.
Thames, Coromandel and Bay of Plenty are under states of emergency and people are on high alert in Bay of Plenty and may need to evacuate with little notice.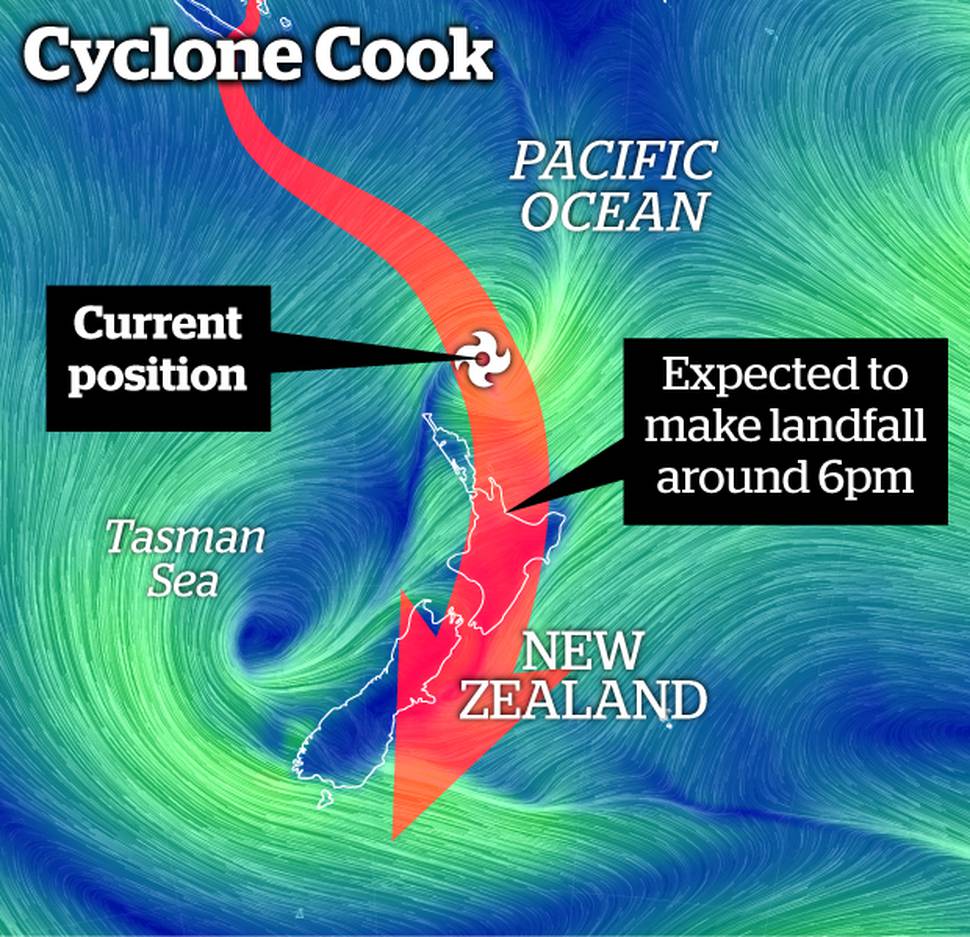 Airbnb's disaster response was also being used for flooding in Peru and had been used in 47 global emergencies
Using the initiative, hosts can respond to crises in their community by offering housing to displaced neighbours and relief workers deployed to help, the company's website read.
During an emergency, Airbnb may email local hosts with information about how to help and how to offer their extra space to affected community members.
These hosts are still covered by the Host Guarantee, and Airbnb's fees are waived.
Airbnb first initiated a disaster response page following Hurricane Sandy in New York in 2012.
Cyclone Cook was expected to make landfall about 6pm and traffic chaos has already hit Auckland as commuters and university students were going home early to try and avoid the worst of the weather.
A state of emergency was declared on Wednesday by the Thames-Coromandel mayor. One is already in place for the Bay of Plenty.
"Damaging winds, possibly hurricane force for a time, may impact some areas around the centre of this low," said Philip Duncan of Weather Watch.
The storm is unwelcome news for many Edgecumbe residents who still cannot return to their homes swamped in last week's floods during Cyclone Debbie.
Others living in rural areas are still cut off.
People in Thames needed to make sure they had enough food, torches and batteries, and to tie down trampolines, said MetService meteorologist Lisa Murray.
Video will play in
Play now
Don't auto play
Never auto play
MetService Georgina Griffiths gives us an update on storm's trajectory.
"They're going to be right in the path of Cyclone Cook.
"This is such a widespread event. People just need to hunker down.
"We're expecting downpours of 50mm in an hour, which is phenomenal.
"With Cyclone Debbie we were saying it was phenomenal with 40mm per hour of rain. But this one will have a lot of wind, which is not the case with Debbie.
"We are being vigilant with this system, because it may be not prolonged but it will have a massive impact. We are expecting to see damage."