Eight young New Zealanders died in a country to which New Zealand dedicated 10 years at the cost of around $300m.
It's our longest large-scale military commitment to another country and yet one which has never been formally reviewed by the New Zealand Defence Force.
As revealed yesterday by the NZ Herald, the only review carried out into our decade-long commitment to Afghanistan was a stinging critique of NZDF command which was then shelved by those same commanders.
There is also no comprehensive summary on NZDF's website showing our contribution to Afghanistan - no way for New Zealanders to see the roads built, the marketplaces developed or the school which New Zealand opened where boys and girls were taught.
The mother
Venus Poa stops talking when the tears come. And when they don't stop, she disappears inside to take a moment.
It's this time of year, approaching the anniversary of the death of her son, Corporal Douglas Hughes, that the hurt which never goes away forces a confrontation.
The Herald visited Poa at her home in the Mangakahia Valley at Pakotai in Northland to ask if the cost was worth it.
It's no sort of a question to ask a mother, and little wonder the tears came.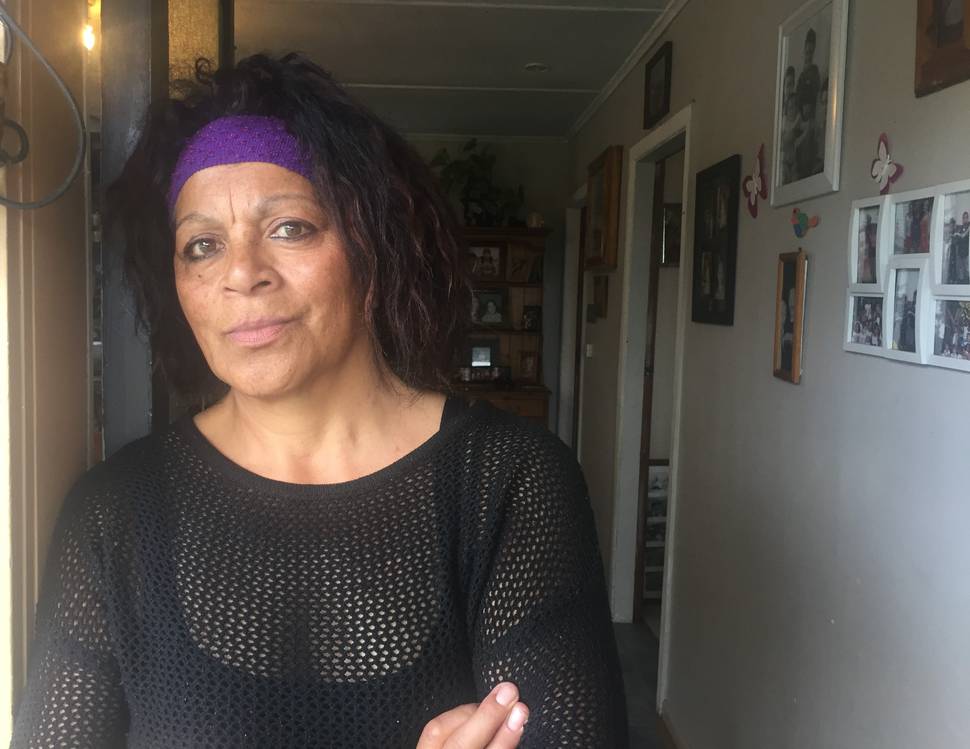 But this is the reality of our time in Afghanistan. With war comes death. The names of those eight lost can be as distant as Afghanistan until you're sitting with the woman who brought one of those people into this world.
She is so proud of Hughes, who served in Afghanistan in 2008 and deployed again in 2011. He was a te reo, French and Spanish speaker who become fluent in Afghanistan's Dari tongue. The ability to communicate as an equal with locals would have made him a valuable asset on patrol.
That value can be seen in the training courses the NZ Army sent him on at the United States' main base at Bagram. There's a certificate for "detainee interviews and field questioning".
Another was for a course in "tactical site exploitation" - the US-coined phrase defined for the practice of "collecting information, material, and persons from a designated location" and extracting needed information.
As a New Zealand-born Dari speaker, Hughes would have been an asset on any patrol.
On what was achieved in Bamiyan, Poa is unsure. She knows her son contributed to the "mission" but doesn't have great clarity on what that "mission" was.
"I wish he had never gone over," she says. "The first tour, I used to worry all the time with him being in a war zone. And then he came home.
"I sort of felt at ease with the second time. Thinking, he'll be coming back."
And then he didn't. His death was later ruled as self-inflicted although his family have many unanswered questions.
The deployment after Hughes' was the 20th and saw five people killed. At that stage, there are questions over how our small military was able to stretch itself across a 10-year mission.
After that tragic tour, New Zealand carried out one more six-month deployment then pulled its troops out.
"Why wait for so many lives to be taken and then pull them out," asks Poa.
The defence minister
The intent was to help rebuild a shattered province, says former defence minister (1999-2005) Mark Burton.
The starting point was the International Conference on the Reconstruction of Afghanistan in Tokyo in 2002.
"Out of that we started to look at what New Zealand could offer to support this whole redevelopment and reconstruction. The request to look at Bamiyan and the PRT seemed to sit very well with our focus and the skills we could bring to bear.
"The involvement was as much as anything part of New Zealand's tradition of being a good international citizen."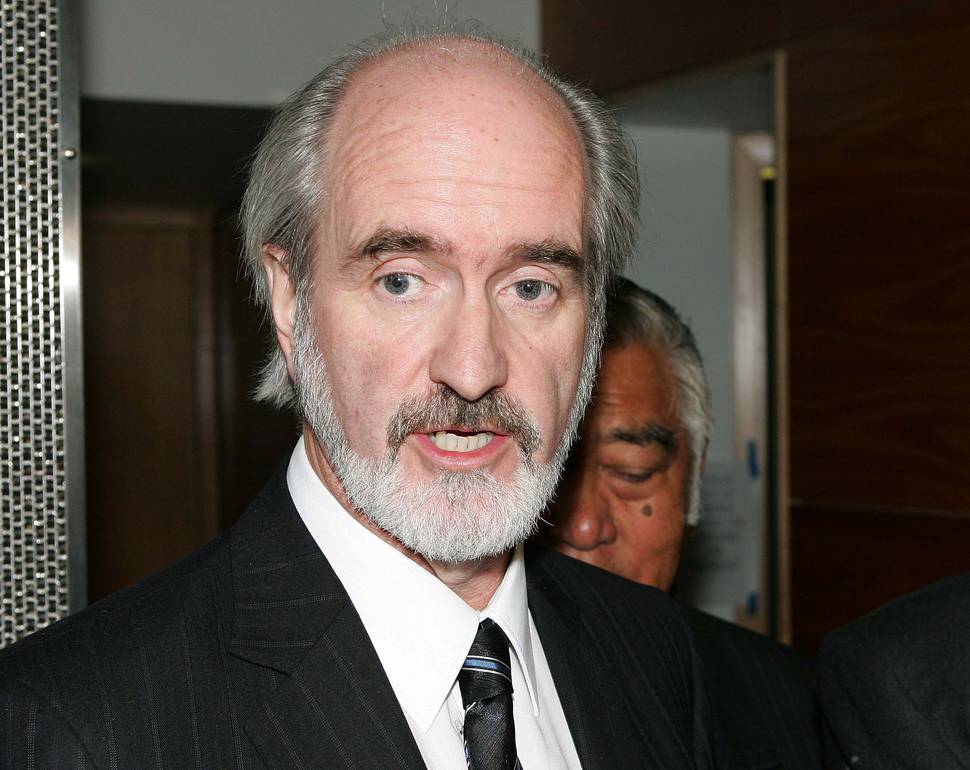 Having said that, he says there were "many motivations" at play in the 60-strong coalition of countries drawn into a country riven by conflict since 1975.
Rebuilding and bringing in civilian infrastructure while providing security were "very practical things".
"We were very clear that our position was one of supporting reconstruction."
As Minister of Defence, the prospect of sending New Zealanders into harm's way is an "awesome responsibility - the enormity of which you only come to appreciate when you actually do it".
"You do so knowing that whilst every possible precaution can be taken it is an environment of some risk and hazard."
And those sent were not taken lightly, he said. He said he had come to know the men and women of the defence force and "they earned my huge respect and enormous regard".
"They provide an enormous service to New Zealand in terms of what they have done and the service they provide."
The involvement in Bamiyan allowed New Zealand to "help shape the direction".
The governor
Former Bamiyan governor Dr Habibi Surabi said the presence of the PRT gave security which brought with it stability.
From stability came the rebuilding of infrastructure through the PRT's own work and being able to appeal to donors and aid agencies.
"Another thing that was very important for Bamiyan and the Afghan people is they were very social people. They engaged with the community and respected the community."
Along with impressing with their local connections, she said the New Zealanders stayed focused on the job even as conditions degraded late in the deployment.
"The morale for the military would not come down. They were committed in the fight against terrorism."
Asked if it was worth it, she said New Zealand's commitment of its troops was a gesture of "humanity".
"If we can see some human being in danger it is our responsibility to help those people in danger."
She said it was clear to those who came the people in Bamiyan were poor and needed "safety and security".
Providing such help mattered little where it was, she said. The Sudan was distant to much of the world, but "humanity" called for all to help. And sometimes that came with risk, she said.
"If we help the human being, sometimes we are facing some sort of danger. It is part of life as a human being - to help other people."
The soldier
One soldier who talked to the Herald - unnamed because he spoke without headquarters clearance - served with Crib 20, losing five of those deployed alongside him.
He was clear: "It was worth it. The PRT gave 10 years of stability in Bamiyan. It gave 10 years for the Hazara people to be educated, get kick-started and have a fresh start at life.
"We gave 10 years of our commitment to the Afghan people. We gave 10 years of freedom in the province. We gave them as much help as we could. What they do afterwards is there responsibility."
Boys and girls of Bamiyan were educated in a school opened by the PRT. There were democratic elections. The infrastructure of a society was rebuilt.
"It's unfortunate we lost lives but if we don't remember the good our soldiers have done it takes away why they lost their lives."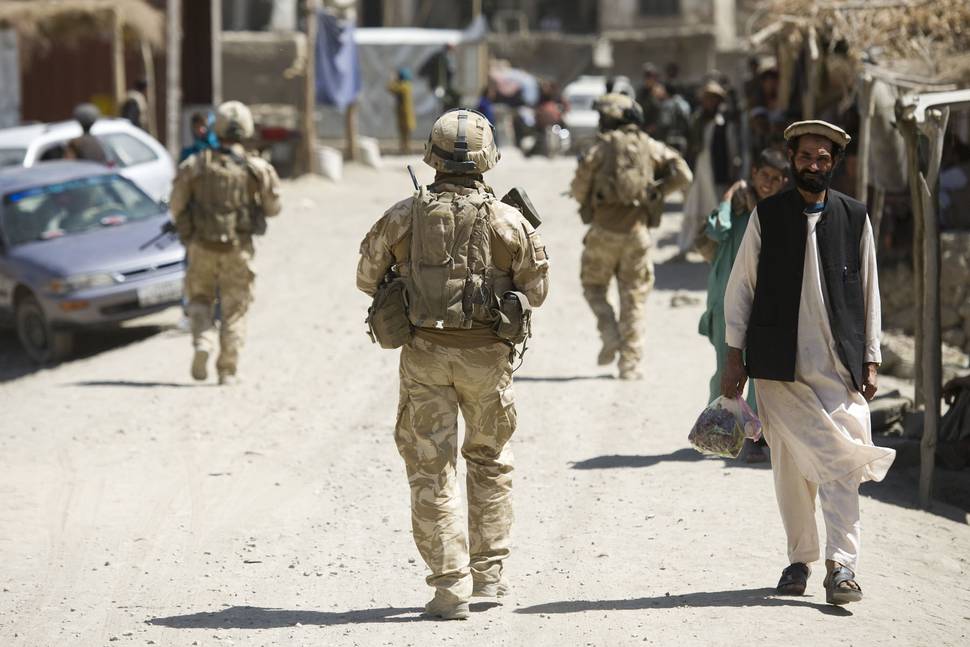 New Zealand had a great deal to offer, he said. "Unfortunately sometimes we need to be put in harm's way to pass on that experience."
There were other benefits also, he said. Our military relationship with the US was now stronger than it has been for decades after the "no nukes" split of the 1980s.
The way that support was won was spelled out by author Nicky Hager in his 2011 book Other People's Wars, which detailed New Zealand's involvement in the War On Terror.
Hager wrote of how the Central Intelligence Agency presence in Bamiyan operated from Kiwi Base, and that it also housed a military intelligence post which was part of a national network of spy stations.
Certainly, we began the deployment under the diplomatic shadow of our "no nukes" policy and ended it with relations rebuilt.
The interpreter
Raza Khadim, 32, who is Hazara, from a neighbouring province who lived half his life in Bamiyan, worked alongside New Zealand forces as an interpreter. He now lives in Hamilton, as do many of the interpreters who were granted New Zealand citizenship after their service.
New Zealanders deployed to Bamiyan base. YouTube / US Military Videos & Photos
The involvement over six years was so close he jokes: "I used to speak English. Now I speak Kiwi."
Khadim speaks highly of the attitude of New Zealand troops towards the locals. "The Kiwis had a different nature from what people had seen in the past. They had seen Russians, war and killing and then the Taliban. And then the Kiwis. I was like, look at this guys - why are they so happy all the time?
"I personally believe the PRT had quite a positive impact on the lives of the locals. If you look at Bamiyan, look at it from the day the PRT was established.
"If you compare those days you will see a difference. Not just a small difference but a major difference."
The contrast, too, goes back further to earlier conflicts in which "we have seen hundreds and thousands of people killed in the wars we had".
While New Zealanders moved in and out over six-month deployments, Khadim's continuous presence allowed an overview and perception his employers might not have had.
The road from Kabul used to be a 14-hour journey. Now, improved and sealed, it takes around four hours.
"Someone who comes in for six months might not notice that. But we knew that."
Providing security and development were major benefits, he said, along with the rule of law through training of police.
Bamiyan used to be cut off from the world during winter. For six to eight months of the year, heavy snow would restrict movement. "They now have good roads. They have snow-clearing projects."
Schools have been opened, the business community supported, health clinics set up. "Hundreds of things done by the PRT have changed lives."
He acknowledges the loss of the eight lives - men the interpreters had worked alongside.
"Losing those lives, it was unfortunate. Anyone who has lost someone in war knows. Every Afghan would know that because all of us have lost someone.
"With the loss of their lives, they have made Afghanistan a better place for hundreds of thousands of people."