An inquiry into deporting Kim Dotcom has been underway for 29 months and is set to be the longest, most drawn out investigation of its type.
It's a different potential exit from New Zealand than the extradition process in which he is currently engaged and could see former wife Mona and their children also sent packing.
The deportation inquiry followed the Herald's discovery in October 2014 Dotcom didn't declare a conviction for dangerous driving when applying for New Zealand residency.
Dotcom calls it the government's "plan B" if current efforts to extradite him to the United States to face charges stemming from criminal copyright claims which could land him in prison for decades.
And if it comes to that, he's promising a scrap that would be every bit as ugly as the brawl over the copyright allegations which have led to the extradition hearings.
Dotcom said he had not been told what decision Immigration NZ had made and it appeared the agency was deliberately dragging its heels. "In my view it's simply a plan B if extradition fails."
He said deportation would see "the New Zealand taxpayer will be burdened with another extended legal battle". And all this to curry favour with Hollywood billionaires and the previous Obama White House.
"It is a back and forth with INZ. They ask questions, we answer. We asked them what their determination is and they came back with more questions.
"I guess they are slow playing this so that they can time their decision according to the final appeal decision in the extradition matter.
"If they would decide to deport my family it would be another novel decision which will then be followed by years of court battles. My team is confident that (Immigration NZ) would fail to deport me."
It's not the first time Dotcom has faced scrutiny over his residency application.
In 2010, when Dotcom was granted residency, his lawyers had to tell Immigration NZ within days of his arrival in the country that share trading convictions in Hong Kong had not been included.
In that case, the lawyers explained that Dotcom was unable to disclose the charges because of Hong Kong law.
Immigration NZ's inquiry was launched immediately and an inquiry report sent to Immigration Minister Jonathan Coleman, who said it was fine for Dotcom to stay. The whole process took about two months, including Christmas.
A spokesman for Immigration NZ said there were no formal records showing how long it took to deal with deportation cases "but it is thought this particular inquiry is among the longest".
"(Immigration NZ) accepts that this case has taken longer to consider than normal, principally because of the amount of information that needed to be collated from external parties and a significant number of issues raised in correspondence with Mr Dotcom's representative."
The spokesman said it was impossible to say how long the inquiry might take. He also said it was standard practice not to give its Minister progress reports until the information needed had been gathered.
"This standard practice has been followed in this case."
The length of the inquiry was described as "highly unusual" by David Cooper, chief executive of expert immigration advisers Malcolm Pacific.
Speaking generally - and not specifically to the Dotcom case - Cooper said the process saw Immigration NZ prepare a report which would then go to the minister for a decision about deportation. It could happen anywhere in a 10-year window after someone became resident, he said.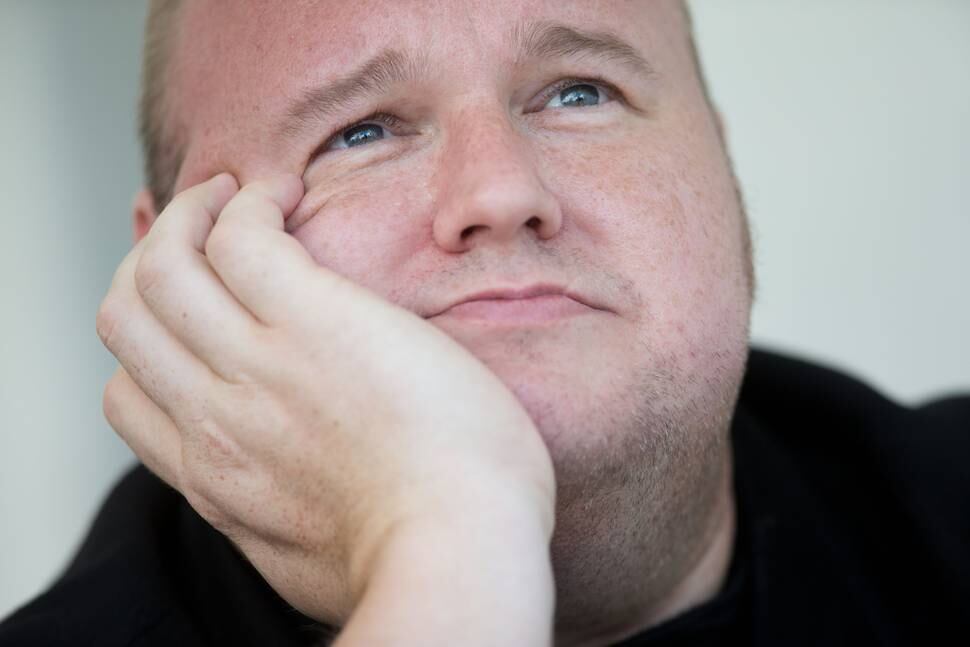 And if it was found that someone had withheld information while applying for residency, the liability to be deported would be there forever.
Cooper said it usually took a "couple of months" for the minister's decision to come back to the person facing deportation.
"Normally that's inside 12 months - it's highly unusual it would go on for several years."
Cooper said a deportation decision against an individual would also impact on everyone who was reliant on that person for residency.
In Dotcom's case, his residency also saw then-wife Mona and their children - three at the time - granted resident status.
Dotcom entered New Zealand on a special residency scheme intended to attract wealthy foreigners. It awarded three-years residency and a fast-track to citizenship to those who invested $10m or more in New Zealand.
Immigration NZ were told before Dotcom was granted residency of the FBI's interest in him, which ultimately led to the 2012 raid and the extradition process which followed. Dotcom has been found liable for extradition but has appealed the ruling.
Although being charged with criminal copyright violation in the US, the High Court has ruled that copyright is not a criminal offence in New Zealand. Instead, he is being extradited on fraud claims.