Thousands soaked up all the action at two events celebrating culture and community at different ends of the North Island yesterday.
In Auckland, Pacific and Asian beats ruled the stages at the ASB Polyfest in Manukau as school groups highlighted the best of an array of cultures; including Maori, Cook Islands, Niue, Samoan, Tongan, Fijian, Tokelau, Chinese, Korean and Indian.
The annual event - which was first held in 1976 - began on Wednesday and ran until yesterday, showcasing the talents of more than 9000 students.
Auckland's annual celebrations of the best of the Pacific will continue next weekend with the two-day Pasifika Festival, to be held at Western Springs.
Meanwhile, thousands yesterday lined the streets of central Wellington as the capital hosted its first Pride Parade in nearly 25 years.
Whistles, bead necklaces and lollipops were handed out to the cheering crowd by drag queens and topless men.
Several Labour and Green Party MPs were in attendance, as was Wellington Mayor Justin Lester.
Police officers marched in uniform, with police dogs wearing superhero capes.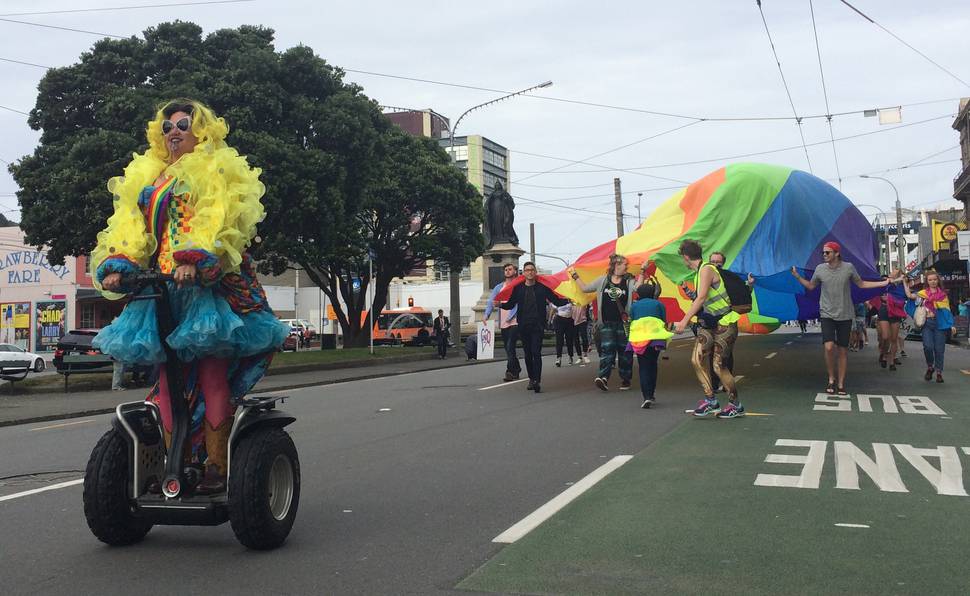 Lester also spoke to the crowd, first taking a selfie so he could prove "how much pride festival is growing".
"We're tremendously proud of our Pride community," he said.
"We support LGBTQI rights, we want to do more for the trans community, and to make sure every school in Wellington is safe.
"We want to have a city where everyone feels loved, everyone feels safe, everyone feels secure."