Celebrating leadership through culture is what this year's biggest secondary schools Pasifika and Maori dance festival is all about.
The 42nd ASB Polyfest kicks off in Manukau this morning, opening with a powhiri and with the Diversity and Maori stages starting things off on the performance stage.
The numbers are impressive: More than 9000 students from 220 performance groups from 60 different schools around Auckland will be performing at the four-day event.
Among those are students taking part in an arguably less known part of the Polyfest - speech competitions on the Niuean, Samoan, Cook Islands and Tongan stages.
This year's event theme is Nurturing Leadership Through Culture; putting an emphasis on the leadership skills many schools hope their participating students have picked up.
POLYFEST FIRST: 13 GROUPS, ONE SCHOOL:
Avondale College is leading the way, entering a total of 13 groups - the most number of performance teams entered by a single school in Polyfest history.
Students will perform songs and dances from the Cook Islands, Fijian, Tuvaluan, Filipino, Niuean, Chinese, Samoan, Maori, Thai, Japanese, Tongan, Sri Lankan and Indian cultures.
As a result, approximately 420 students from the school are performing this year.
Deputy principal Lyndy Watkinson said Polyfest was very much viewed as a big and important event on the school calendar.
She said a number of their groups - Tuvaluan, Thai, Filipino and Japanese - were set up by teens wanting to show off their cultural identities.
"All the same. They've come from student initiative, student engagement with the community.
"Whoever the students are - whether it be in the Pasifika groups or the diversity groups - it's just about the engagement. And you see that incredible student engagement. You see the pride in the students representing their culture, their school, their families."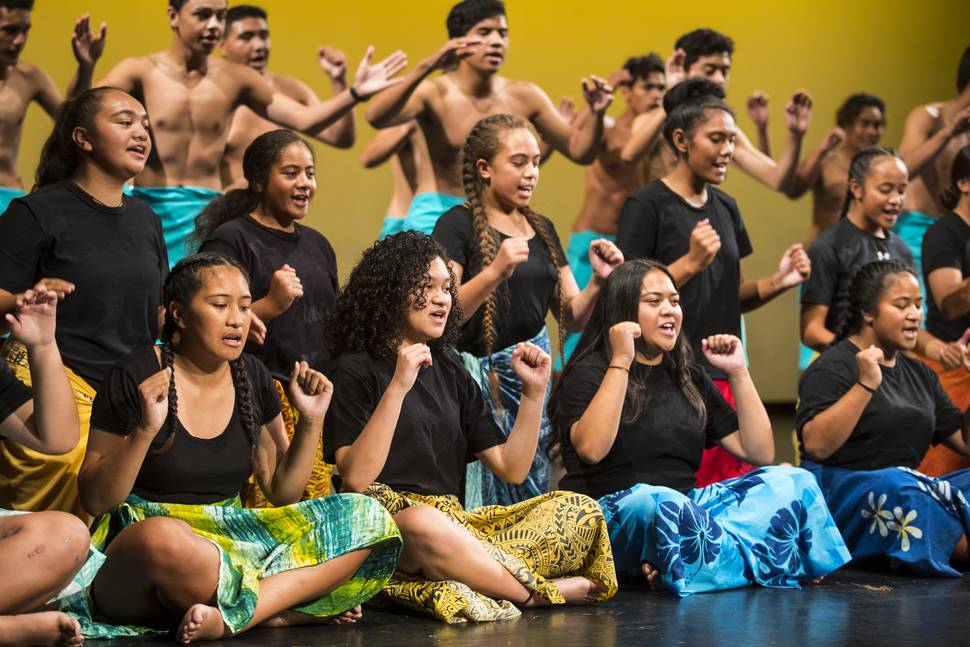 Teachers and group tutors remained tight on homework, with students encouraged to remain on top of their academic work as well as committing to practices.
Watkinson said as popularity for Polyfest participation grew over the years, the school carried out research to see how students' academic work was being affected.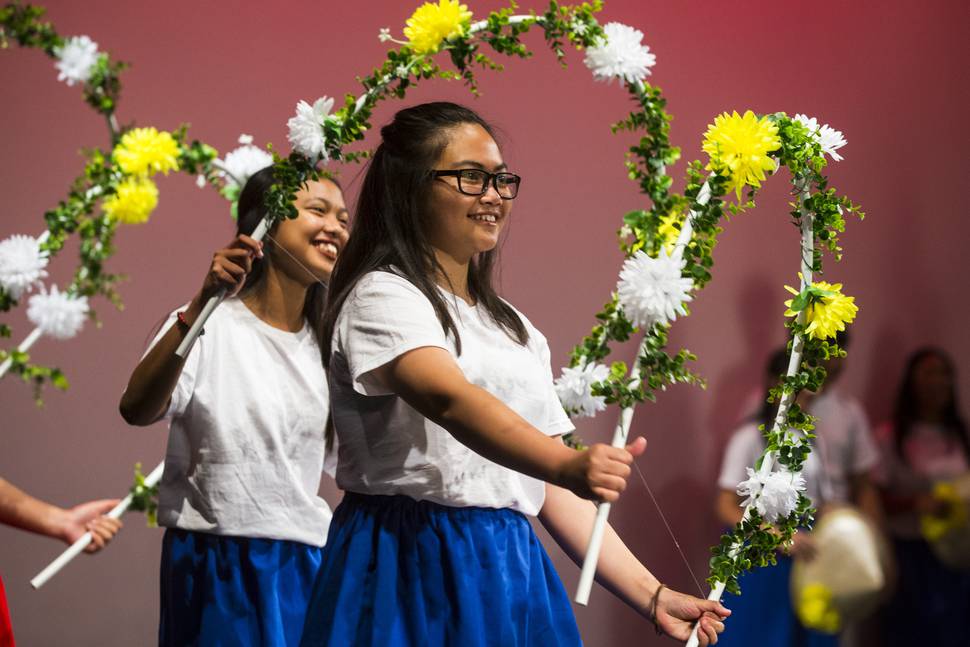 Higher achievement was more evident, she said, particularly among Maori and Pacific students.
"We know that the students who connect into it and connect into the school get better academic outcomes.
"We ask all of our tutors and all of our teachers that along with their expectations in terms of performance, that's underpinned by expectations in terms of keeping up with school work.
WELCOME TO POLYFEST, JAMAICA: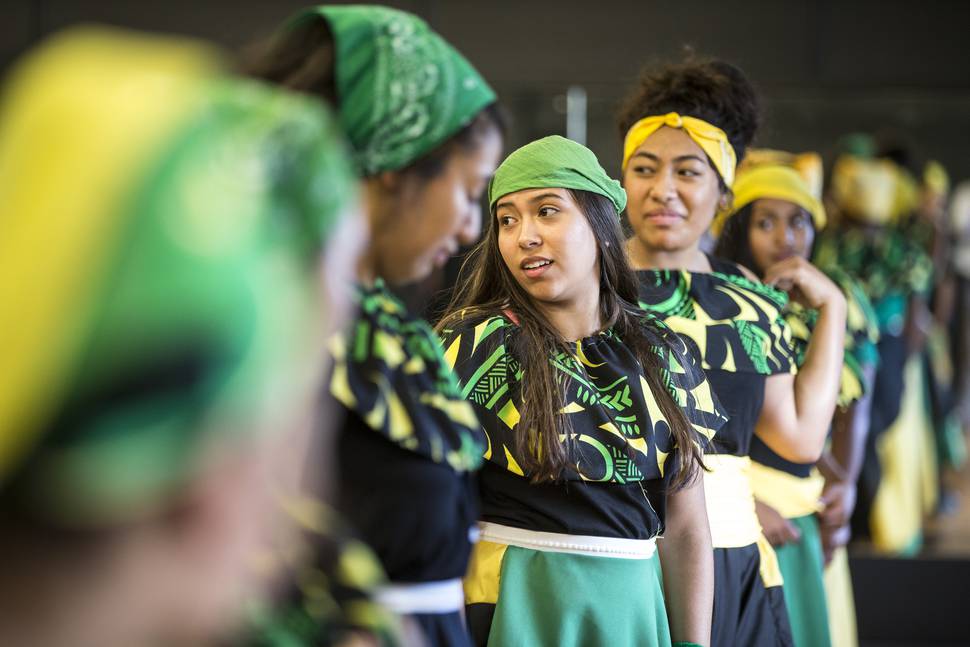 Mt Roskill Grammar School brings another first to the festival - this year entering Polyfest's first ever Jamaican group.
At a rehearsal this week, students dressed up in costumes bearing the Jamaican flag colours of green, yellow and black.
They performed both contemporary and traditional Jamaican dance, including the Dinki Mini dance and the Bruckins ; the latter usually performed in celebration of the emancipation of slaves in the 19th century.
Jamaican tutor and cultural advisor, Dianne Dunchie-Coley said despite there being no Jamaican students in the group, she was proud to see young Kiwis from all backgrounds embracing her culture.
"Students all over, they know reggae and [Jamaican singer] Sean Paul. They absolutely know about their reggae music, but they didn't quite know about the traditional part of it.
"They knew about the dance part of it - and they're enjoying it.''
Associate principal Terry Storer said the majority of their groups had students from diverse backgrounds.
"It's important people have their own cultural groups and identity. But at the same time, we're a very globalising world.
"So to celebrate and recognise and value other cultures in society is what the students are going to need in the future.''
Polyfest event director Theresa Howard said the event helped students to develop leadership, creativity and team-work skills in a unique way.
"There's nothing like it,'' she said.