• Torrential rain caused widespread flooding in southeast Auckland, Coromandel and Northland.
• Police pleaded with motorists to stay away from affected areas, especially Coromandel where slips and swollen creeks isolated much of the peninsula.
• Family rescued by boat from Kawakawa Bay and woman in labour taken by helicopter to Waikato Hospital.
• Police car swept away by flash flood in Clevedon.
• Fresh thunderstorm warnings issued across the upper North Island, including western areas of Northland. Already a month's worth of rain has fallen in 24 hours.
• About 200 children on a school camp at Camp Adair in the Hunua Ranges were evacuated safely and 150 students moved out of the Hunua Falls Camp.
• Worst affected areas included Papakura, Clevedon, Beachlands and Maraetai.
• Waiheke Island experienced widespread flooding and slips. Power out in some areas.
• Cruise liner diverted from Tauranga because of the weather.
This is what 240mm of rain in 24 hours looks like at the Hunua Falls in the Hunua Ranges, where 350 adults and children were rescued at two campsites yesterday.
About 150 pupils and 40 adults at the Hunua Falls Camp in Falls Rd were evacuated after they were trapped at the church-run campsite.
Emergency evacuations began before daybreak as parents sleeping in tents started to float away when a torrent of water swept through Camp Adair at the foot of Auckland's Hunua Ranges.
• As it happened: A one-in-100-year rain event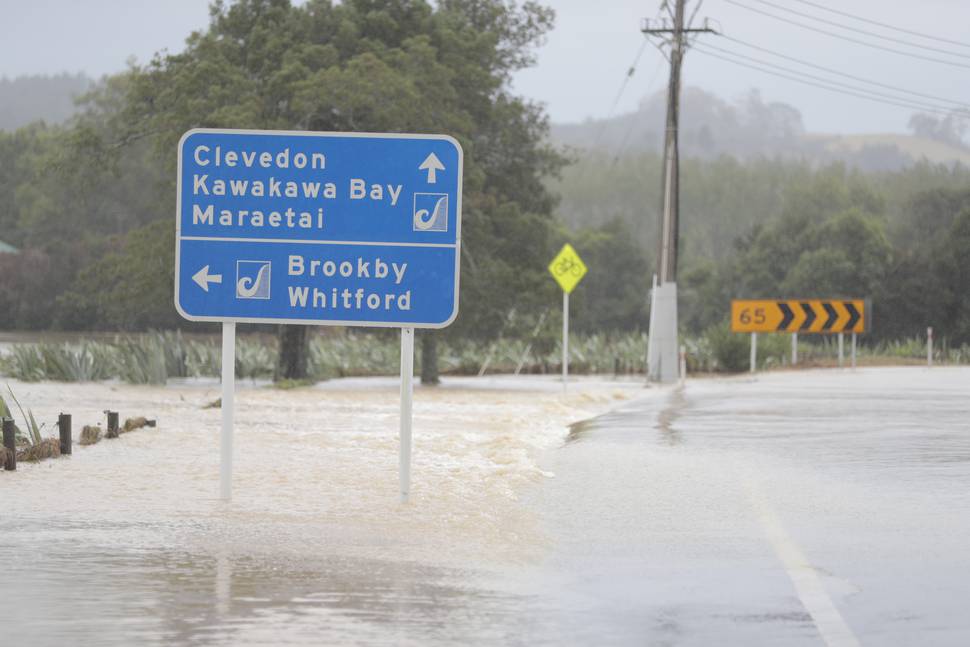 The falls have been closed until further notice.
WeatherWatch head weather forecaster Philip Duncan​ said people in Auckland, Coromandel, Northland and Waikato could expect some respite from the downpours late yesterday before the heavy rains return today and tomorrow
The sun briefly came out in West Auckland about 5.30pm before what Duncan described as a "messy and complicated weather forecast".
Duncan said in Auckland the rain band had fractured into big areas of dry weather, areas of drizzle and downpours, including in hard-hit Clevedon.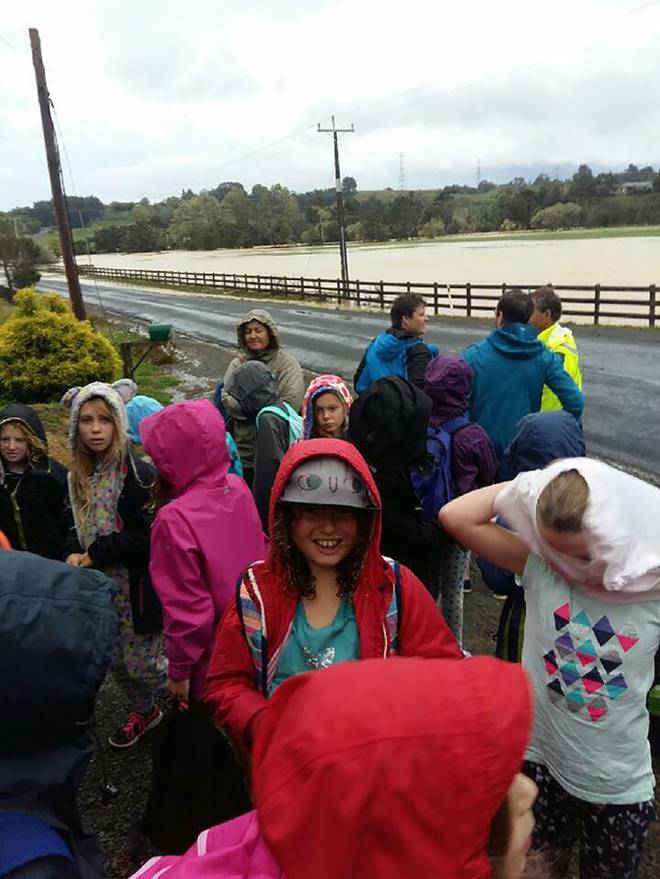 Northland was also expected to clear, but big downpours would continue west and south of Kaitaia on mostly forest and farm land, Duncan said.
Patchy rain was in store for Waikato and lingering dry spells overnight.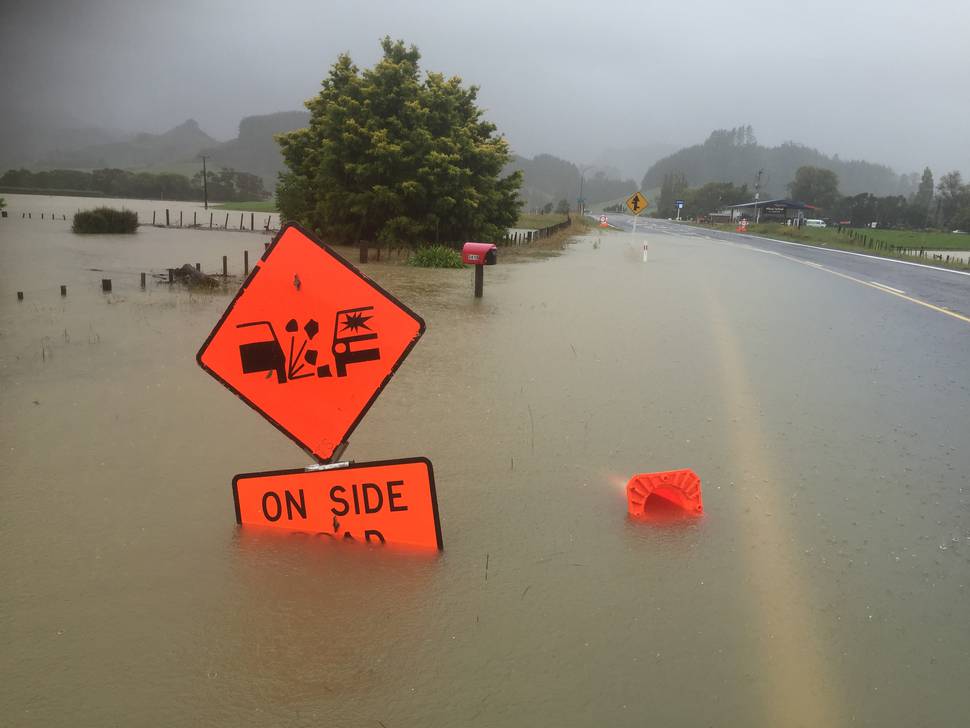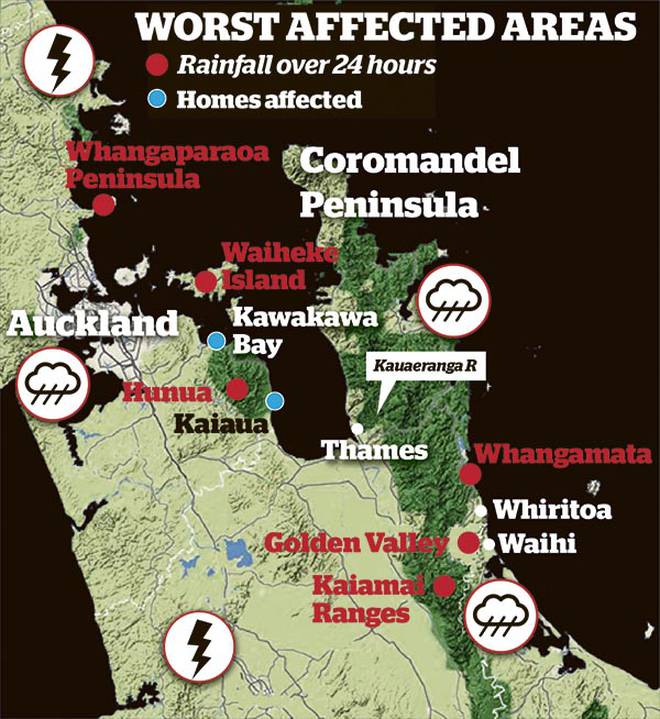 High winds battered Te Aroha, blowing in the side of a golf clubhouse.
Fire Service spokesperson Jaron Phillips yesterday said firefighters secured windows and attached plywood to the Te Aroha golf club.
"Most of the calls today have been flooding related but we're also attending another one there where a garden shed is lifting."
He said no one was in the club when it was blown in.
Duncan said a big high over the South Island was helping to move the sub-tropical northerly back out to sea, but it was only temporary and the rain-packed weather returns today and Friday.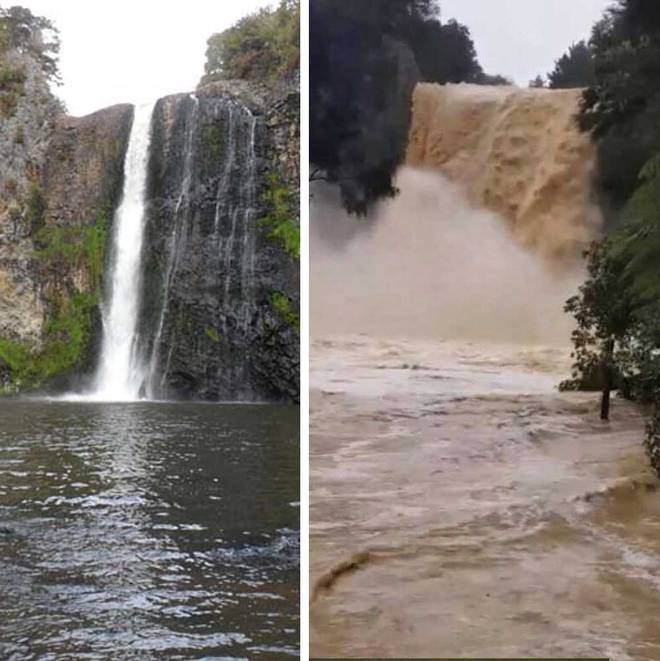 He warned more downpours and flooding are on the way to the top half of the North Island.

Watercare's water supply manager Priyan Perera said the water levels in the Hunua Ranges dams rose significantly on Tuesday night, and Cosseys and Hays Creek dams are now full and spilling.
"Cosseys Dam rose 17 per cent as a result of this rainfall and is now spilling.
"When our dams reach capacity, they are designed to spill into an engineered spillway. When this occurs, the volume of water being released is simply reflecting the flows through the natural environment."