Issy Bakewell-White looks like any other 8-year-old. She loves dancing, swimming and cats.
But months after she was born she was fighting for her life with Biliary Atresia - a liver disease that blocks the drainage of waste from the organ. It was only because her mother Jodie Bakewell-White donated a piece of her liver that she is here today.
Bakewell-White, 45, felt helpless when Issy was diagnosed 10 weeks after she was born.
"You feel like you would trade places in an instant. It's really unfair a little baby gets dealt such a rough card. I thought, 'Why us? Why her?'.
"You just put one foot in front of another."
Bakewell-White said they first noticed something was wrong when Issy's jaundice didn't disappear as it does in most babies.
At 4 months old Issy had her first operation and at 10 months old it was decided she would need a transplant to survive.
When Bakewell-White found her liver was a match for her daughter she felt relieved and excited.
"Issy was my first baby. We were really scared, it was terrifying.
"We knew that she needed [the liver]. If one of us was able to donate it we could schedule the transplant at a time best for her recovery."
Five days after her first birthday doctors at Starship Children's Hospital removed 30 per cent of Bakewell-White's liver and transplanted it into Issy.
Issy now lives as a "post-transplant patient" which means she has to take anti-rejection medication all her life and she is more susceptible to illness. But apart from taking Issy to Starship instead of the local GP when she gets sick. Bakewell-White said they all live a "pretty normal life".
"She goes to school, she's in year 4. She does dancing, swimming, normal 8-year-old stuff."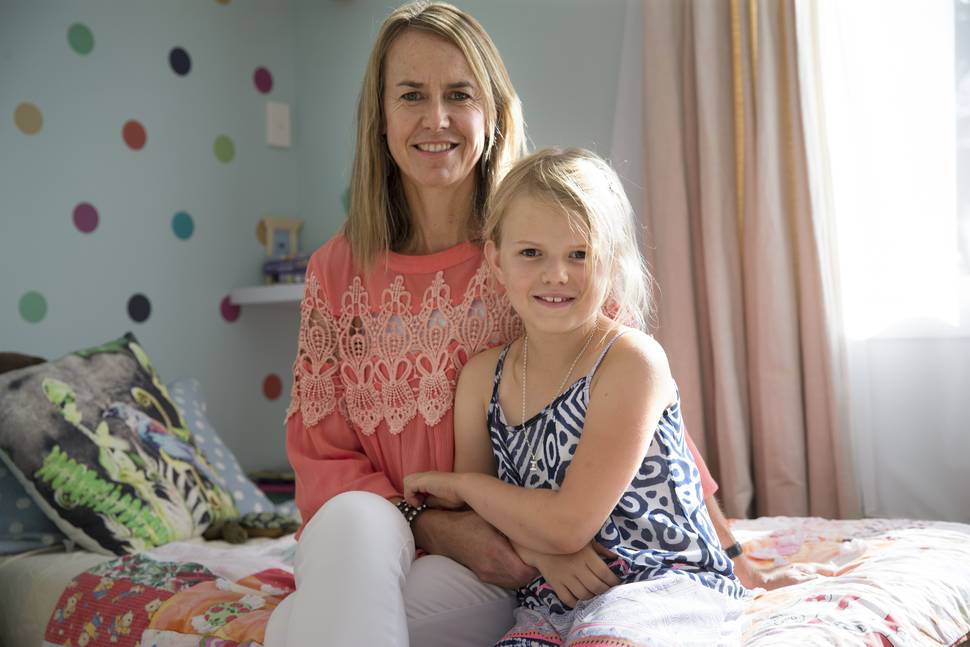 Issy is one of more than two million children treated by Starship Children's Hospital since it opened 25 years ago.
ASB is campaigning to raise $200,000 for Starship Children's Emergency Department upgrade. The funds will be used to redesign the waiting area with more comfortable seating for children and their families, and to help provide entertainment and distraction during their challenging time.
Bakewell-White said the upgrade would help put worried families at ease.
"It'll be great. When you're in a really tough situation the environment you're in and the care you get matters. It can be a really stressful time."
Kiwis can help raise money for the upgrade by texting "Starship" to 833 to donate $3, or can donate online here.