Prime Minister Bill English says while the cause of the Port Hills fires was being investigated, it did "seem a bit odd" that two fires had started at about the same time.
English was visiting the fire command unit in Christchurch today and said he had been given a brief description that two fires had started at the same time.
"Which to someone like me looks suspicious, but again, those investigations are underway.
English said he had been told the high danger of yesterday had eased and the fire was contained, but not controlled.
Civil Defence Minister Gerry Brownlee criticised the delay in calling a state of emergency, but English said he did not want to get into a debate on "that process stuff".
"I don't think the average Kiwi is going to be looking at whether the bureaucratic process was as precise as it should have been, they're going to be looking at the efforts of these pilots of these aircraft, who are taking real risks."
He said Brownlee had a "pretty clear opinion about it" and was experienced in dealing with disasters.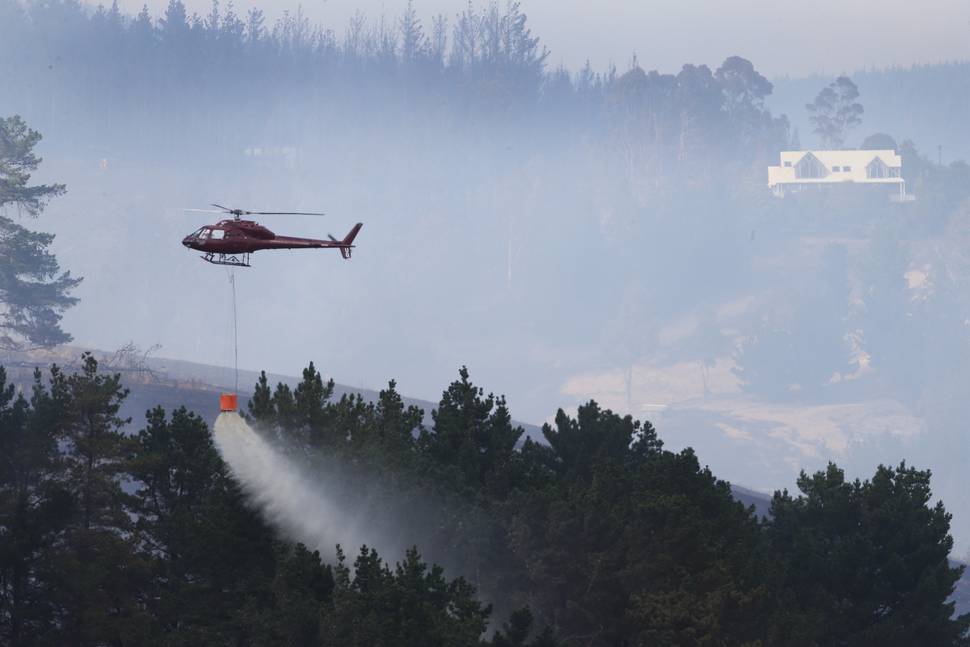 "The elected leaders here know all about disasters. No doubt someone will have a look at whether some of the processes could have been different but I think they've shown the kind of support for the firefighting effort, for the work of the Police.
The big job now is to make sure the community supports those who have been affected by it."
English was taken up in a helicopter to survey the fire and said the dangers of fighting the fire were clear - such as wires for those in the air while crews on the ground were working to save houses where there had been intense fire.
"You're looking down into forests, smoke, big power lines, buckets swinging round."
He said the rural fire fighters were well trained: "and when you see the houses that have been saved, houses sitting in the middle of a little island of green and sea of black, you know that these guys have done a fantastic job."
English was on his way to Queenstown where he is due to meet with Australia's Prime Minister Malcolm Turnbull tomorrow.
He said there had been international offers of help, including from Australia's fire service and the crew of a US coast guard ship in Lyttelton Harbour was also helping.
New Zealand rural crews regularly go to Australia to help with their bushfires and English said some of those were involved in the Port Hills fires.
Those offers were being assessed to see if they were needed - it has been estimated it will take months to completely eliminate the risk.
"If we were advised Australian resources were needed, we'd ask. But those offers have been forthcoming and generous."
He would thank Turnbull for the offer. "It's a great example of trans-Tasman cooperation."
English said the number of helicopters flying was already at saturation point for the air space involved and there were a couple of hundred firefighters on the ground, who would be rotated through the next few weeks.