With a fire scarred home behind them, Ken and Denise McKenzie sit on a bench at their property, grasping each others hand, and contemplate how close they were to losing their home.
So sure they had lost their Early Valley Rd home, Mr McKenzie went with his fire fighting equipment to help his neighbours.
But later on Monday night, they both discovered that though they had lost 20 years worth of trees and their house was singed, it was still in tact.
It was saved by helicopters with about 30 monsoon buckets poured over their home.
"We've still got our vegetable garden," Mrs McKenzie said smiling on Tuesday morning.
She was at home early Monday evening when the sky suddenly went dark.
She walked outside and saw a "big wall of flames" bearing down on the property.
"It just happened so incredibly fast," she said.
"I figured I needed to get down the hill. I jumped in the car and drove fairly quickly - I knew I had to get out," she said.
Once out, she became "numb" knowing her house would be gone.
"I thought it was gone, I was pretty numb about that," she said.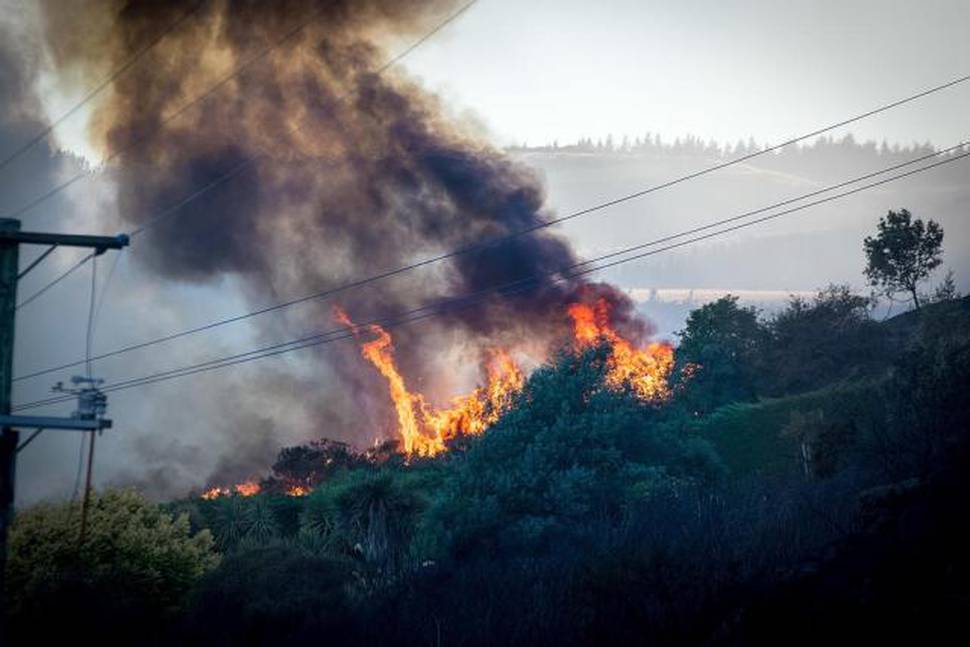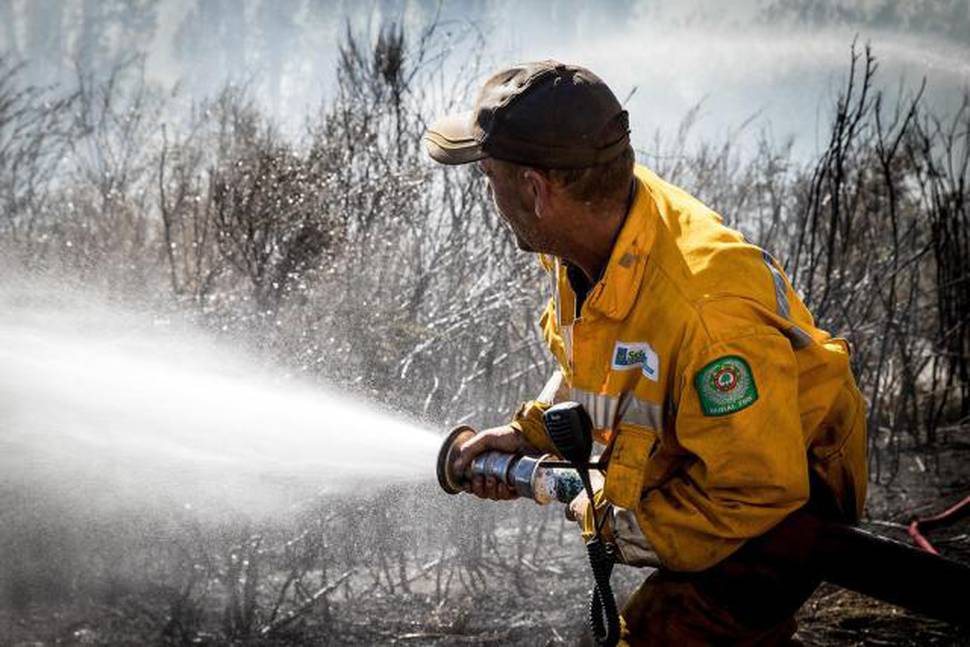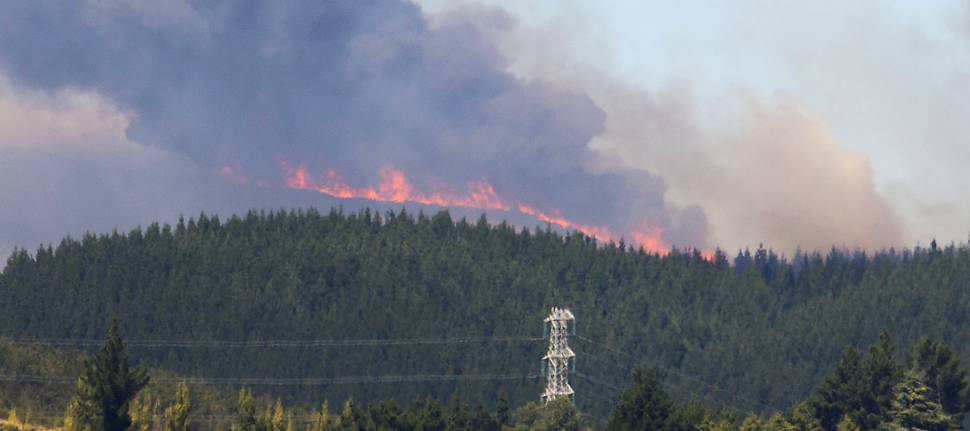 But their house had been spared. Blackened remains all around it, but somehow through the efforts of the helicopters, they still have a home.
And for that they thank the fire service and the helicopter pilots.