Wild weather continues to cause havoc across the North Island with a campervan blown off a highway and power still out to scores of Wellington households.
As damaging gusts batter the centre of the country, motorists are being warned to take care on the roads as police attend a number of wind-related crashes in Hawke's Bay.
The latest casualty includes a campervan blown off SH2 north of Woodville. Earlier a motorcyclist was bowled by a strong gust on a central Wellington street.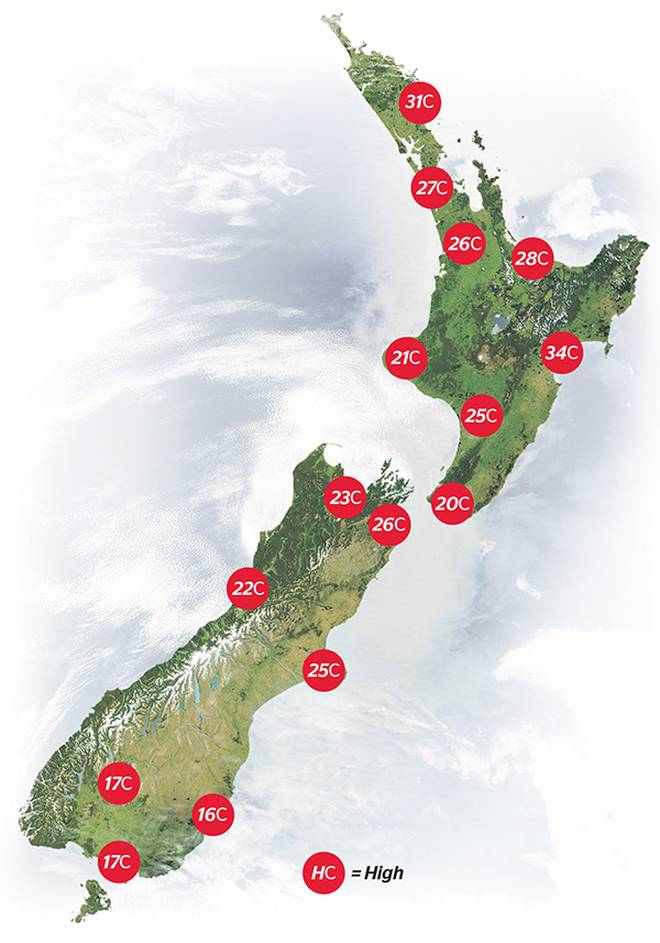 While the wild winds batter many North Island regions heavy rain is falling in the west of the South Island. A large number of warnings are in force across the country today.
Strong winds earlier brought down power lines cutting electricity to about 1600 properties in Newlands, Woodridge, Ngauranga and Horokiwi. It was expected to take two hours to repair.
A family of four have had a narrow escape after their motorhome was blown off the road 45km north of Woodville this morning.
The accident happened at 11.10am but police said none of those on board, including two young children, were injured.
The Police and New Zealand Transport Agency are now warning motorists travelling through the area in high-sided vehicles or motorbikes to be particularly careful.
Police said high winds were causing crashes and making driving difficult on the road.
Homeowners were urged to anchor backyard items such as garden furniture and trampolines to avoid the strong winds sending them airborne.
The Rimutaka Hill Rd, one of the main routes out of the capital, was closed for part of the morning because of deteriorating conditions.
Now a combination of high tides and storm conditions has flooded SH58 near Whitby.
The road is closed between James Cook Drive and Joseph Banks Drive, Whitby due to flooding, the New Zealand Transport Agency said.
Grays Road is also closed.
It is not known how long the road will be closed for, but the road is expected to re-open once the tide recedes.
A detour route through Whitby is available. Westbound traffic can use Joseph Banks Drive, to James Cook Drive. Eastbound traffic can take the reverse route.
At the same time eastern and northern regions of the North Island are set to swelter in the mid-30s as air from Australia's heatwave causes havoc with our weather.
MetService has issued a swag of rain and wind warnings.
Severe gales are expected from Marlborough to Wairarapa, including the Tararua district today with damaging winds of up to 140km/h possible.
The forecaster is warning winds of this strength may bring down trees and power lines, damage unsecured structures and make travel hazardous.
Heavy rain is likely in the west of the South Island, where the Westland Ranges may get up to 140mm of rain.
A fresh heavy rain warning has also been issued for the lower half of the North Island encompassing all regions south of Tararua and Manawatu.
Up to 180mm of rain was expected to fall in the Tararua Range by this afternoon.
Parts of the deep south were also likely to experience heavy rain, including Dunedin, North Otago and Fiordland.


This morning East by West said all sailings across Wellington Harbour would be replaced by shuttles starting from 6.50am.
Temperatures were set to soar above 30C in eastern and northern regions with Napier set to reach 34C. Before 9am it was already 28C.
But despite the hot temperatures the blustery conditions had forced tourist operators Mohaka Rafting to abandon excursions on the Mohaka River because of safety concerns.
"Sorry people we had to cancel the grade 3 today. Too much air!
"Safety first.
"Gail force winds starting and predicted to last today. They pick a raft full of people up and create 'excitement' we do not need," the company posted on its Facebook page.