Twenty people have been arrested as a result of a five-month police operation in Hawke's Bay aimed at preventing the supply of methamphetamine and cannabis.
Over the past two days, 11 search warrants have been executed at various addresses throughout Napier and Hastings as part of Operation Kevlar.
Twenty people have so far been arrested and charged with multiple offences including possession for supply of methamphetamine, participating in an organised criminal group, supplying methamphetamine, possession for supply of cannabis and conspiracy to supply cannabis.
The accused - men and women aged between 20 and 50 - appeared in the Hastings District Court today.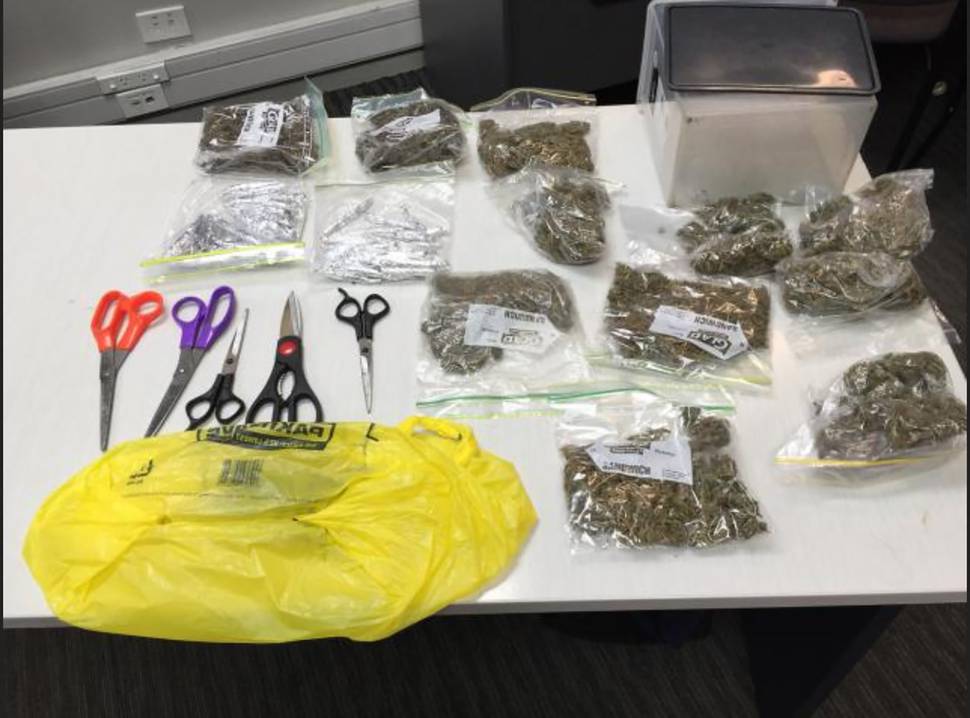 Detective Inspector Mike Foster said police have seized more than $35,000 in cash - much of which was buried - methamphetamine, LSD, large amounts of cannabis and a firearm.
"Police rely on tips from the public to stem the flow of drugs, and information supplied from our community, which has been instrumental in police being able to prosecute these offenders and take their assets," he said.
"I would like to thank the community of Hawke's Bay for their patience and information that they have supplied police over the past year about these addresses.
"With the scale and seriousness of offending police needed to carefully consider and thoroughly investigate the offending of these groups as well as their assets."
Foster said the police Asset Recovery Unit is working very closely with the Eastern Organised Crime Unit and two Napier properties have been restrained as a result.
The Armed Offenders Squad was used at one address where the firearm - a 12 gauge rifle - was found.
"The discovery of the weapon is a reminder of why the AOS is deployed to such events where it is either known or believed there are firearms present. Police do this to keep staff and the community safe," said Foster.
"The supply of methamphetamine and cannabis has a large impact on our community, especially our youth and vulnerable. People are developing drug habits and are committing other dishonesty crimes such as burglary to fund their habit or pay off drug debts.
"It can be a vicious circle for some and can quite literally ruin lives.
"The impact of methamphetamine is astronomical."
Foster encouraged the public to continue coming forward with information about drug activity in their area.
"If anyone sees anything suspicious in their neighbourhood that could be linked to drugs, they could either call their local station or information could be left anonymously on Crimestoppers 0800 555 111," he said.
"It's really important that the community work with us to stamp out drug activity and keep people safe."