The two skydiving instructors seriously injured during a tandem training jump are stable and recovering at Dunedin Hospital.
Sasa Jojic and Sasa Ljaskevic were injured yesterday morning when they reportedly hit the ground at a speed of about 100km/h in Drift Bay, Queenstown.
The two men, who are both originally from Serbia work for NZONE Skydive and were seriously injured during the practice. They were flown from Queenstown to Dunedin Hospital after the crash.
NZONE Skydive general manager Clark Scott said he had spoken to the men's families, who said they were stable and improving.
Scott said the company was providing support to staff and family members.
Poor weather meant the company was unable to resume operations today, but normal operations were expected to resume tomorrow. However the company would not comment on the cause of the incident while authorities investigated.
Both the police and the Civil Aviation Authority confirmed to the Herald that they were continuing their inquiries into the incident.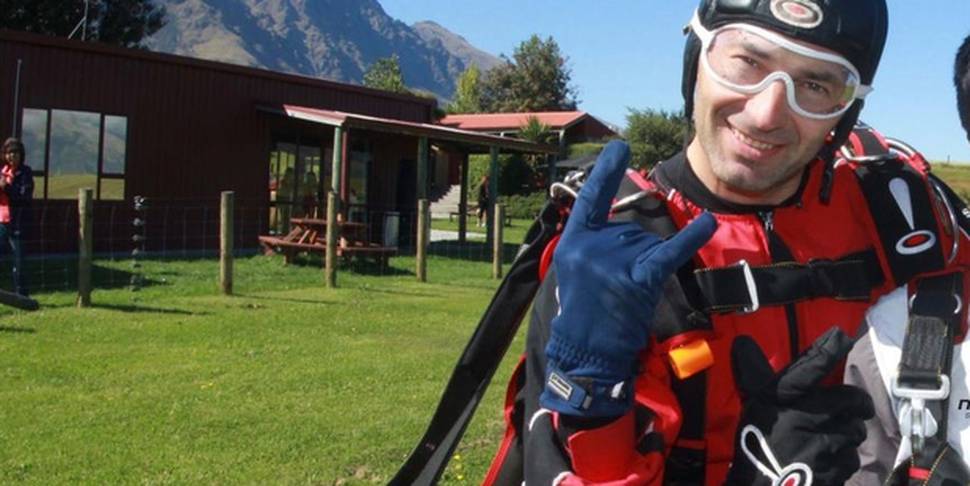 A CAA spokesman said investigators would tomorrow review police files to determine what steps to take next and he expected more information would be available then.
"Information from first responders is an invaluable source of first-hand data for investigators to evaluate," the spokesman said.
New Zealand Parachute Industry Association chairman Stuart Bean said the association would be following the investigations into the cause and offered best wishes for a speedy recovery to the injured men.
"I have had no contact with the company. The NZPIA has offered support if required."