Miss Universe New Zealand is winning hearts in her mother's homeland - being voted one of the people's favourites after her runway appearance at the Mall of Asia Arena in Manila this week.
At one of the preliminary events leading up to the Miss Universe grand finale to be held on January 30, Tania Dawson was given resounding cheers from the many fans gathered at the arena.
Philippine publication PEP reported the Auckland teacher, 24, a half-Filipina, was one of the top 12 to receive the loudest cheers.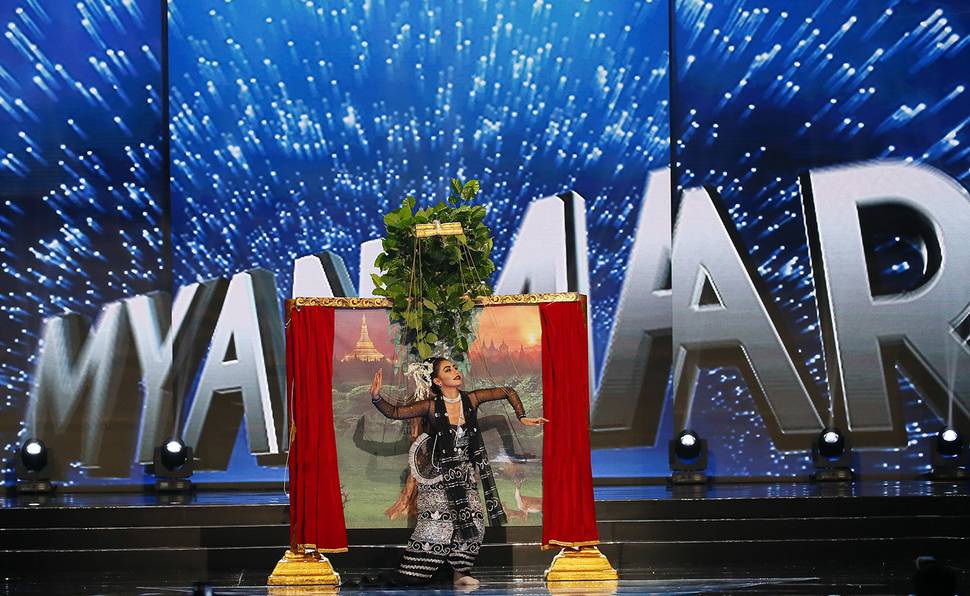 The event would help determine the semi-finalists based on scores in the swimsuit, evening gown and national costume competitions.
Dawson wowed in her national dress, a resplendent tiki-green paying homage to New Zealand's indigenous Maori culture and its "clean green" nature.
Others in the top 12 people's favourite, included the Philippines' own candidate, Maxine Medina, Miss Thailand, Miss Panama, Miss Venezuela, Miss Colombia, Miss Brazil, Miss Australia, Miss Sierra Leone, Miss Haiti, Miss Indonesia and Miss Malaysia.
More than 85 contestants from around the world are vying for the title and crown, with three days of preliminary interviews and events, before the final will be held on Monday at the Mall of Asia Arena.
Selection of the semi-finalists will be based on their scores in the events leading up to the grand-finale as well as fan votes - which close the day before the final.
The Miss Universe website said this year's event is being hosted by Emmy Award Winner Steve Harvey and body activist Ashely Graham as a backstage host.
As well as her crown the winner would be given a luxury New York City apartment to base herself in for her year-long reign, an annual salary and all-paid living expenses, personal wardrobe and a fashion stylist.
The last and only time a New Zealander won the coveted International Miss Universe title was in 1983 by Lorraine Downes.
Other successful Kiwi contestants include Delyse Nottle, who was second runner-up in 1980, and Lisa Maree de Montalk, placed in the top 10 in 1992.