Two people are due in court today after a police car was taken during a routine stop and later torched in Waikato.
Images online show the vehicle consumed by flames. Another shows crowds gathering around the burned-out patrol car as police arrive.
The car was torched on Heather Green Ave, Meremere, about 7.30pm.
A police officer working alone stopped a vehicle about 6.25pm on Wilson Rd, Netherton, after it was seen acting suspiciously.
"While the officer was conducting a breath test on the female driver, one male and one female passenger got out of the car and have driven off in the patrol vehicle," police said on the Waikato district facebook page.
"A pursuit was initiated but was abandoned after units lost sight of the vehicle.
"The vehicle was subsequently located in Meremere after the occupants decamped. It appears the vehicle has been set alight, causing extensive damage."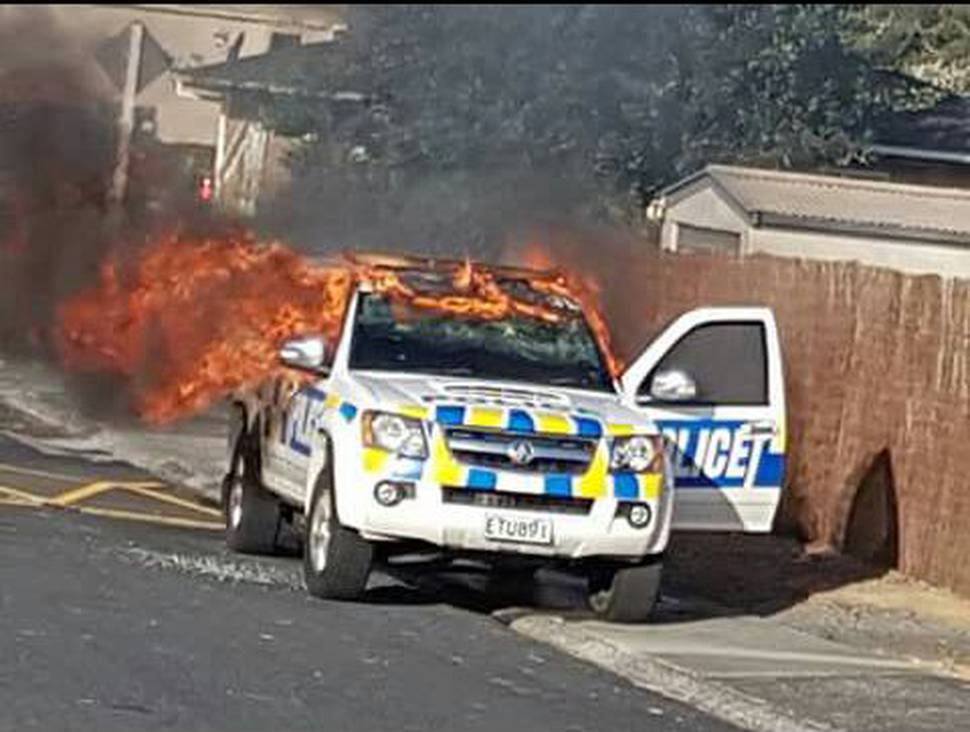 When asked if the officer had left the keys in the ignition when the car was stolen, a police spokeswoman told the Herald: "As is commonplace following an incident like this, police will be investigating to establish the full details of what happened. It would be inappropriate to comment while the investigation is ongoing."
A 41-year-old man has been charged with unlawfully taking a motor vehicle and arson.
A 25-year-old woman also faces a charge with unlawfully taking a motor vehicle, reckless driving and failing to stop for police.
They are due to appear in Hamilton District Court today.

Two fire engines found the patrol car "well involved" in flames and put out the fire.