One man is in police custody and another is in hospital, after a suspected stabbing in the Wellington suburb of Tawa.
Sources say the men involved are known to each other, and it may be a domestic violence incident.
A man told the Herald his brother had been stabbed and he hoped he would pull through.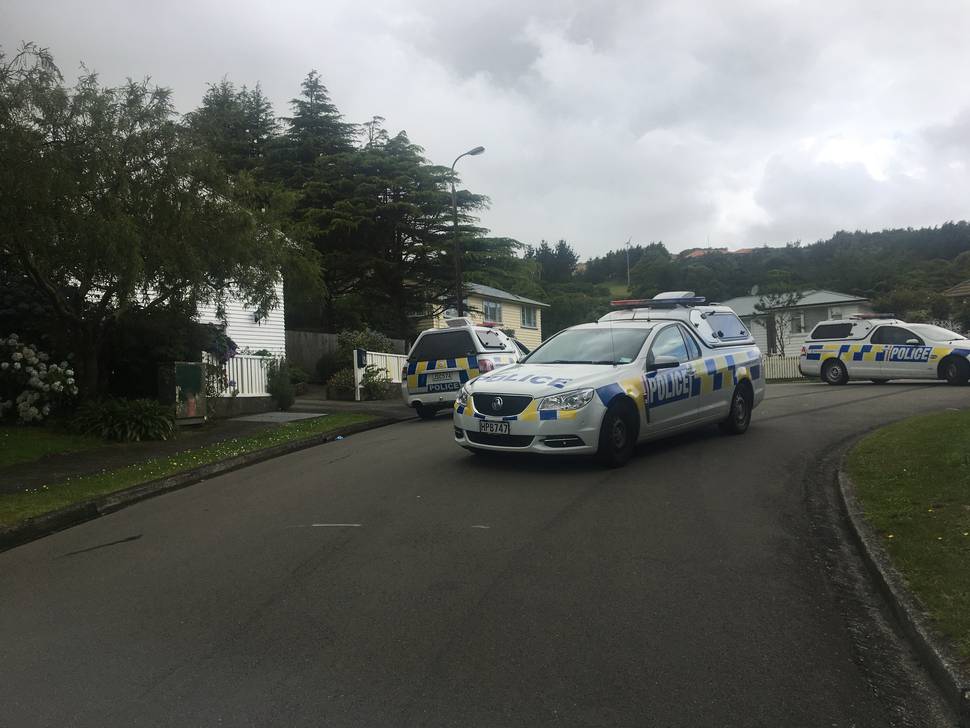 An agitated man was seen being taken into police custody. He was screaming obscenities at police officers from the back of the police car.
A police spokesperson confirmed officers had attended a "grievous assault". One man was arrested, and they weren't seeking anyone else in relation to the incident.
​A St John spokesman said a man was taken to Wellington Hospital in serious condition. He is now being treated for moderate injuries.
Gordon Mygind, who lives down the street from incident, said he looked out his window to see a heavy police presence and a blood-soaked towel on the lawn.
He said it "scared the wits" out of him, but it wasn't the first such incident he'd come home to.
Mygind said he came home once a few years ago to find police with guns pointed at the house.
He understood the same family had lived at the Housing New Zealand property for about 30 years.
Another neighbour, who asked not to be named, said it was "very scary" to come home to the heavy police presence blocking off the quiet cul-de-sac.
But she added she "wasn't surprised" by the altercation at that address.