Fire crews are stepping down for the night as a fire continues through grass and scrub in the Waikato.
Three helicopters and 14 fire crews were battling the blaze on Hakarimata Rd, Ngaruawahia, Fire Service Northern shift manager Colin Underdown said.
The Fire Service were called out at 4.52pm. The fire's front measured 600m by 300m.
Underdown said the fire was close to houses but they had not been advised that the properties are being threatened yet.
Ground crews and helicopters ceased their work for the night, leaving the Department of Conservation in charge of monitoring it overnight.
The crews will then return at daybreak to attend hot spots still in the fire.
Underdown said the three helicopters had made a "big dent" in the blaze.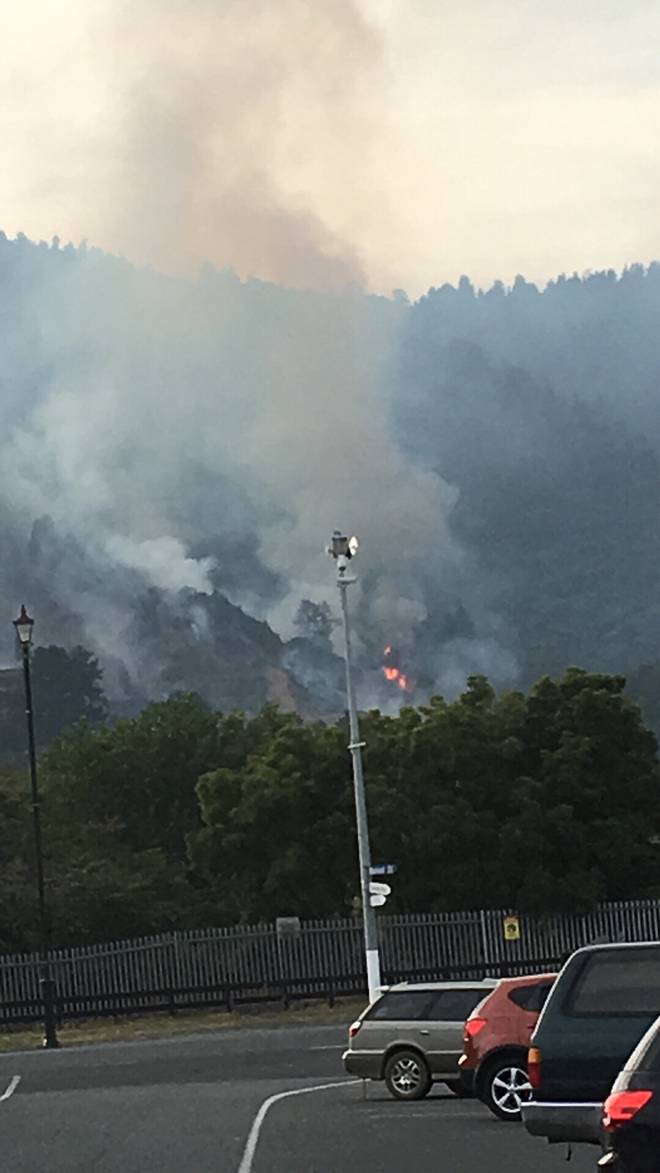 Ngaruawahia woman Hosea Hopa said the hillside was "fully in flames". She and around 50 others have gathered at The Point park to watch the fire from a safe distance over the Waikato River.
She said they can see the fire shoot off in trails and then burst into sparks as it strikes a dry bush.
"It's spreading, it has gotten way worse.
"There's only one helicopter at the moment, they need more. It doesn't seem to be working."
Hope said the blaze was behind the quarry, an area that was very dry and full of gorse and shrub. Thick smoke was rolling off the fire and everyone in town could smell it.
Jamie Wilson, 25, said all the locals were upset as it looked like the fire was going to ruin the Hakarimata bush track that they loved to walk. She said the blaze covers the entire quarry and is eating its way towards the track.
"It's pretty crazy.
"I can see the flames over the trees. It smells really bad too, just a burning smell.
"Everyone's quite upset on Facebook they're all saying they hope it's not going to wreck the track. So many people go up there."