After almost a month at sea with her father, Que Langdon happily played with her mother when the pair were reunited.
These are the first pictures of the six-year-old with mother Ariane Wyler after 27 days at sea with her dad, Alan Langdon.
The pair were brought together on Sunday morning in Ulladulla, Australia, where Langdon and his daughter arrived in a yacht last Wednesday after becoming the subject of a major manhunt.
They set sail from Kawhia Harbour on December 17.
Col Chapman, of Child Recovery Australia, spoke to the Herald on behalf of Wyler.
"I saw the reunion between the two of them and it was the stuff TV is made of.
"Mum went running and ... they both just stopped and stared at each other. And then Que had this big, huge smile.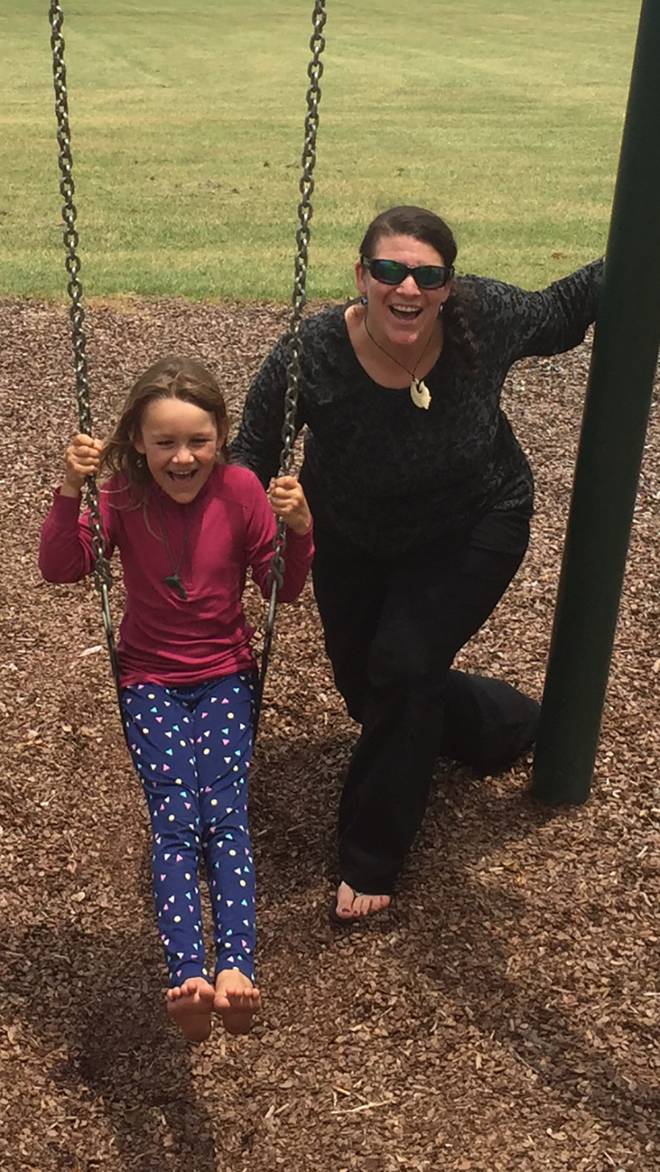 "Because she's only little, she's come and hugged one of mum's legs. And then mum picked her up and they hugged,'' he said.
"It was just one of those moments like: 'Oh wow'. They hugged for ages and there was a tears on both sides.''
The pair later spent time at the swings at a playground, laughing and playing together.
It is understood Wyler and Que were travelling to Melbourne to stay with friends as they work to get back to New Zealand within the next two weeks.
New Zealand Police yesterday said 49-year-old Langdon had been charged with taking a child from New Zealand.
He is due to appear in Te Awamutu District Court next Wednesday.
Langdon earlier denied he had sailed from New Zealand to Australia to avoid an ongoing custody battle between himself and Wyler, saying he had been Que's primary carer since birth.
Speaking to the Milton Ulladulla Times shortly after his daughter went with her mother, Langdon was visibly upset at the situation.
He said he and Que were headed to breakfast. She needed to go to the bathroom and when she did not return, he went looking for her - before realising she was no longer there.
Asked by the Times for a message to this daughter, Langdon became emotional.
"Be strong - everything's all right.
"Be good to see you, good to talk to you. I hope you're all right.
"All my strength - I send you all my strength. Stay strong - love you.''
Chapman said Wyler was not about taking Langdon's daughter away from him.
"Ariane wants to share-care,'' he said.
"She's said: 'No, I don't want to take her off of Alan. Whatever I think of Alan is my business, not hers. Just because we broke up, it doesn't mean Que and he broke up'.''