When you're very young, the silliest things can make you laugh. And when Hope, 2, and Eva, 1, got the giggles their mother Helen Manson caught their delight in this image which has won the Herald's Summer Holiday photography competition.
Manson, 34, took the photo of her daughters in the bath at a bach at Tairua on the Coromandel.
The cheeky expressions on the girls' faces were due to Eva letting slip a little "toot".
It was also one of the first times they had been able to drink bath water as the family usually live in Uganda.
"Sometimes I think it's the simple pleasures in life. Being able to bath outside with your sister and drink the water."
NZME head of visuals Chris Marriner said the winners were selected out of thousands of entrants. He awarded Manson's photo the top spot for its "human element".
"It's a beautiful photo of two siblings enjoying time together during the summer, which is what summer should be about.
"It's the simplicity of it that really caught me."
Manson, originally from Auckland, works as a visual storyteller for Tearfund. She was absolutely "overjoyed and grateful" for her prize, a Canon EOS 80D camera worth $1999.
Having a second camera meant she would have backup when she shot photos in disaster zones. Dust or water could quickly break her equipment, she said.
Manson said it would come in handy when she photographs ISIS victims in Iraq in three months time.
"To win this second camera is such a gift. It gives me reassurance that if I'm in a sticky situation I've got a second camera on me at all times."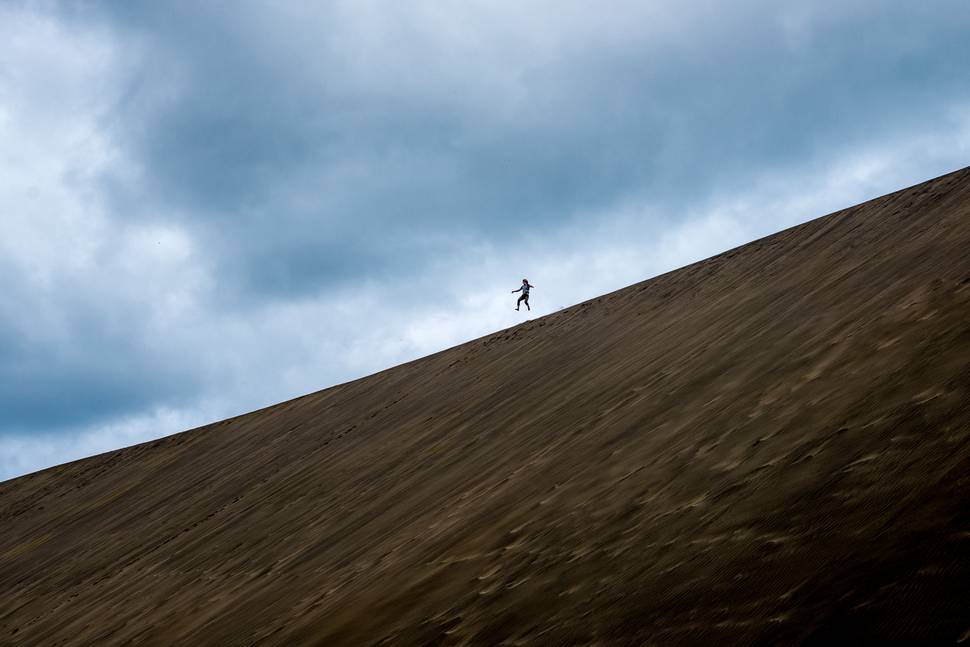 A photo of a man joyously jumping down a sand dune was awarded second place and a Canon EOS 750D valued at $1349.
Steve Harper snapped Timothy Carlielle "catching air" at Bethells, West Auckland. Carlielle, who is from Canada, visited the dunes as a 12-year-old. Now, 10 years later, he was reacquainting himself with the environment, Harper said.
"He really enjoyed getting back on the sand dune again.
"He ran from the top of the sand dune and jumped at full pace off the sand dune. I managed to catch him while he was fully up in the air."
Harper, 70, is part of a photography club.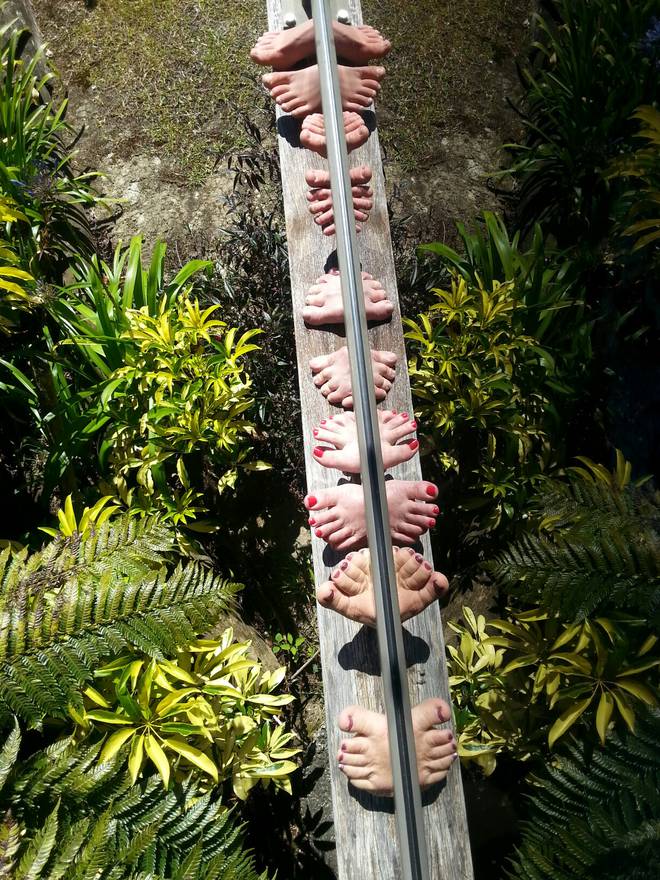 A photo called "Happy Feet" snagged third place for Jude Blair.
She captured five sets of wriggly toes peeking out from among the greenery in Russell.
Blair, 46, from Ngataki in the Far North, said she got her two sons, mum and sister to line up with her and pop their feet under the glass reflective panels that fenced in the deck.
She thought it was pretty funny when she found out she won a Canon EOSM3 worth $749.
"We just lined up and said, 'let's take a photo'.
"It's taken on my phone. I just took one photo."