A crackdown on student loan borrowers has identified 57,000 Kiwis living in Australia - two-thirds of whom are in default.
A new information sharing agreement with Australia came into force in October, with the Australian Tax Office initially identifying 10,400 student loan borrowers.
Now, a second data match has seen that number surge to just under 57,000.
Tertiary Education, Skills and Employment Minister Steven Joyce said the identified borrowers have a combined loan balance of $1.2 billion.
LISTEN: Steven Joyce talks to Newstalk ZB's Larry Williams about student loan defaulters
"And $430 million of that is in default. Inland Revenue will now start chasing up these borrowers and taking action to get their student loan repayments back on track."
There will be further data matches in the coming months.
Revenue Minister Michael Woodhouse said more than half of the 57,000 borrowers in Australia left New Zealand more than five years ago, with nearly a quarter having been away for more than 10 years.
"It's time these people did the right thing and met the obligations they signed up to when they took out their student loan."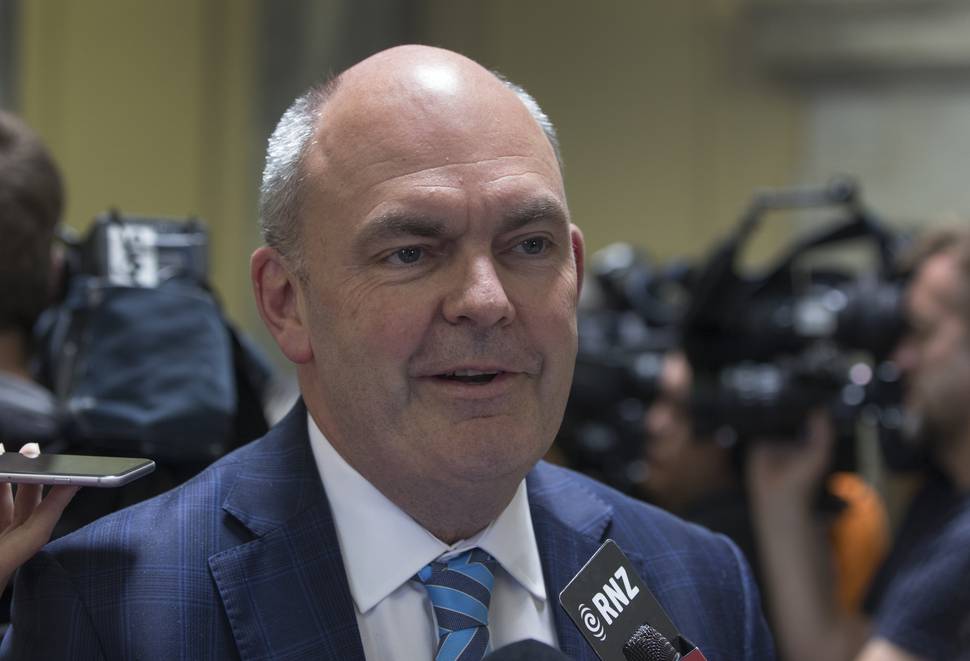 An annual report on the student loan scheme released today shows that more than 500,000 borrowers have repaid their student loan in full since the scheme began in 1992.
The Government has also targeted former students in serious default with a new hardline law that allows them to be arrested while trying to leave the country or returning from overseas.
Three people have been arrested so far. In June, a woman who was in default on her loan was arrested at Auckland Airport as she tried to board a plane to Australia.
And in January, Cook Islands man Ngatokotoru Puna, 40, was arrested as he tried to leave New Zealand - the first time the hardline arrest powers were used since being introduced in March 2014.
Opponents of the arrest powers say educated expats will be too afraid to return to New Zealand.
Will Matthews, president of the Auckland University Students' Association (AUSA), said the Government's approach to loan repayments was too heavy handed.
"AUSA is opposed to the criminalising of people who are struggling to pay their debt back, and the Government needs to work in constructive ways with people ... to get that money back.
"Of course, the money has to be paid back. But it can be done in a more constructive way that doesn't criminalise these people."