Fisherman Fred Marsters who died in the Kaipara tragedy has been remembered for his passion, enthusiasm and love for life at a packed-out funeral service today.
The 58-year-old Cook Islander was one of seven men killed when fishing charter The Francie capsized while trying to cross the bar at Kaipara Harbour in rough seas on November 26.
People spilled out the back of the service attended by hundreds at Manukau Memorial Gardens Chapel in Papatoetoe this morning.
Some family members dressed in traditional Cook Island dress. Hymns were sung in Maori and English. A large array of flowers and a few fishing rods were displayed at the front of the chapel.
READ MORE:
Kaipara boating tragedy: Body of last fisherman found
Kaipara tragedy widow dying of cancer
Doomed Francie's frantic last call
Faces of Francie
His wife of 37 years, Ann, who was recently diagnosed with terminal cancer, spoke of his "huge heart".
"He was passionate, a hard taskmaster; a provider and a protector. He was the love of my life."
The couple met at an Auckland bar in 1978. A year later, Ann attended her sister's wedding in Australia and returned to find him waiting at the airport for her.
They were married three days later. They had three children, Jordan, Tori and Freddie, who Fred was devoted to.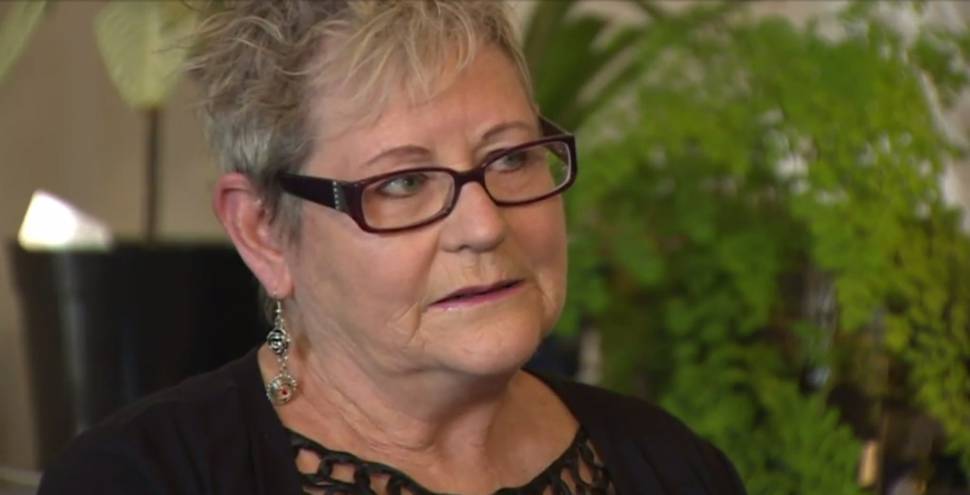 "He adored and doted on his daughters," Ann said. "When Freddie was born, he would give him a bear hug every night and call him his champion."
Daughter Tori recalled fondly returning to her family home for dinner every Sunday evening after moving out - where fish was always served.
"Dad always cooked fish that he'd proudly caught that day. Baked fish, fried fish, grilled fish, and even fish heads. It was the combination of his passions: fishing and family."
Other daughter Jordan, said her father was an amazing man. "He was a provider in every sense of the word. Everything he did was done with conviction and passion."
The funeral leaflet had a large photo of Marsters holding a fish on the front, and a photo of him fishing with friends on the back. Fish would be served to family and friends after the service.
Some of Marsters colleagues at Independent Liquor, where he worked for 15 years, performed a song and haka.
One spoke of the "massive hole" he would leave in the company.
"He could always be counted on. Nothing fazed him."
Another said he was a "total professional".
"He was a perfectionist known for having excellent relationships with everyone." As a production manager, he was "courageous and inspiring".
"He led by example. He'd always get the job done. There wasn't anything he'd give someone to do that he wouldn't do himself."