A massive controlled burnoff that had the whole of Rotorua talking was one of more than 2000 permitted fires that may be lit in the region this summer.
Yesterday's fire, which covered about 73 hectares, was part of Maori trust Ruahine Kuharua Incorporation's plans to re-grow the forest block on Okere Rd at Okere Falls that had been logged in 2011.
Massive dark plumes of smoke could be seen from the Rotorua CBD, Ngongotaha and Papamoa, with many expressing concern about what was happening.
Ruahine Kuharua Incorporation forest manager Stef Kincheff said the trust had all the permits it needed and had been waiting for the right day.
"The weather conditions were good, we started at 12.30pm and finished up around 3pm. It's been a really good result."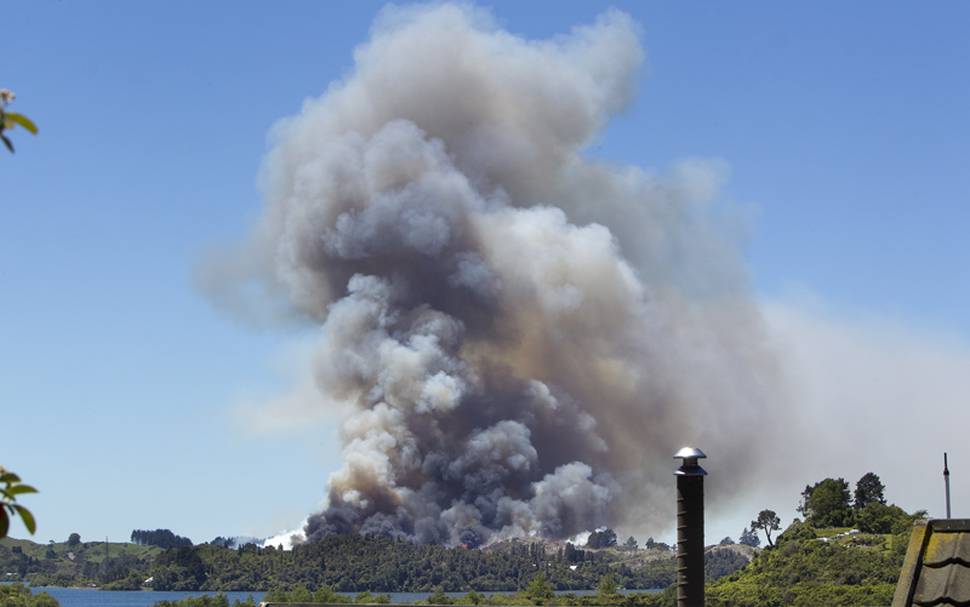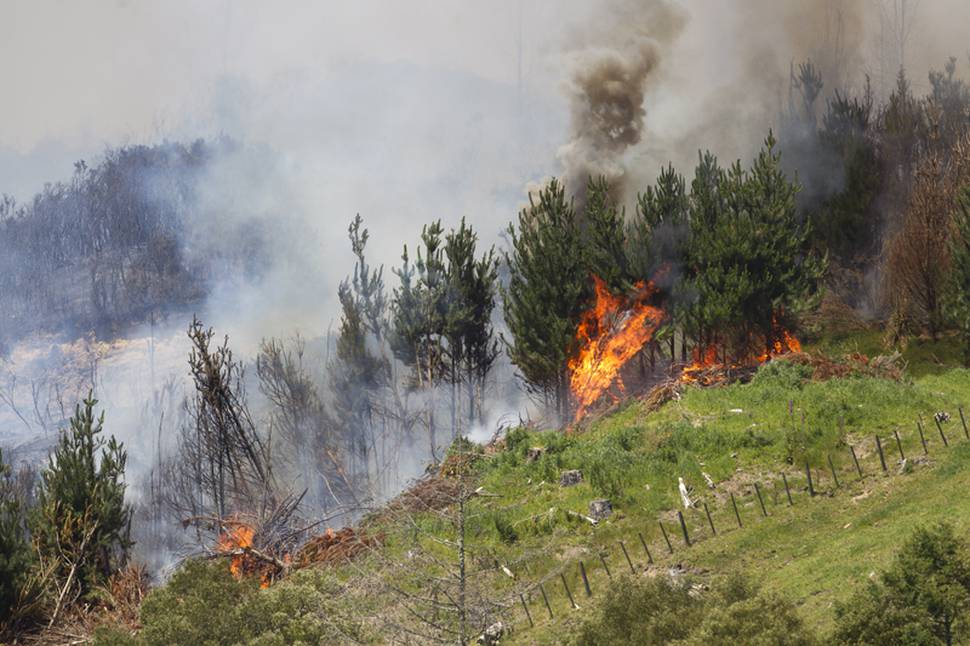 He said that since the forest was logged it had been taken over by gorse.
"So to replant next year we needed to get rid of all the gorse. We are planning to plant pine trees in June next year."
Pumicelands Rural Fire Authority principal rural fire officer Paul Wright said it had been one of the wettest Novembers for quite some time.
"So they [the trust] had to wait for the material to dry out to minimise the smoke, and for low winds heading away from Rotorua to inconvenience as few people as possible."
He said residents of the area were warned about the burnoff.
He said a jelly-like substance, not dissimilar to napalm, was dropped from a helicopter, usually starting from the downwind corner of the burn area, to form a fire break, with the helicopter then slowly criss-crossing the area until a large fire had been formed.
"Then they speed it up and the fire will move faster.
"They can actually control the rate of the fire by using fire."
He said there had been about 2450 applications for controlled burns in the Pumicelands region this fire season, which runs from October 1 to April 30.
"The Okere burnoff was the only one so far that needed a full burn plan. Many of the others are just rubbish on farms or material from orchards, that sort of thing."
He said there could be another two or three large controlled burns this season, but they would not be noticed by the public because they were usually in the Kaingaroa Forest with smoke heading toward the Urewera ranges.
Rotorua Lakes Council Inner City supervisor and Rural Fire Zone manager Richard Horn said the council was responsible for issuing fire permits as part of its role within Pumicelands Rural Fire Authority.
"In regards to the Okere Falls fire, the applicant has abided by the requirements. The control measures for this blaze included having 14 staff on site, forestry contractor's fire appliances, a digger and a helicopter with a monsoon bucket," he said.
Okere Falls resident Nick Miller said he got a flyer in his letter box on Tuesday and had been out watching the fire.
"There were flames everywhere, it was like a bomb had gone off, Hiroshima or something."
He said it was fairly close to houses but it looked to be under control the whole time.
Les and Chris Westeon pulled over at the Okere Falls Store to watch the blaze.
"We have just come from Coromandel and when we saw it we thought 'is that a volcano?'" Mr Westeon said.
Another visitor, Jan Campbell, was concerned houses might be going up in flames.
"There's huge flames going up just behind the houses, I'd be scared if I had a holiday home there," she said.
- Additional reporting Matthew Martin