Fifteen 4WDs stocked with 10 tonnes of emergency supplies were denied access into earthquake-shattered Kaikoura yesterday.
The vehicles - which were loaded with 3000 litres of bottled water, 39 crates of bread and at least 100 food parcels - were refused entry along the inland Kaikoura emergency access road by authorities.
Paul Delis, a member of the 4WD Emergency Team who arranged the delivery with the Kaikoura fire service, said the 15 vehicles and trailers were fully loaded and ready to hit the road 6.30am Saturday.
However, Delis received a call from authorities late Friday afternoon telling him the vehicles would not be granted access without a permit.
He spent the night trying to obtain a permit with Civil Defence and police, but said "no one could tell me how to get it."
Without a permit, Delis was forced to call off the delivery and the 15 4WD vehicles were unloaded at the Salvation Army in Christchurch yesterday.
"We were really, really disappointed," he said.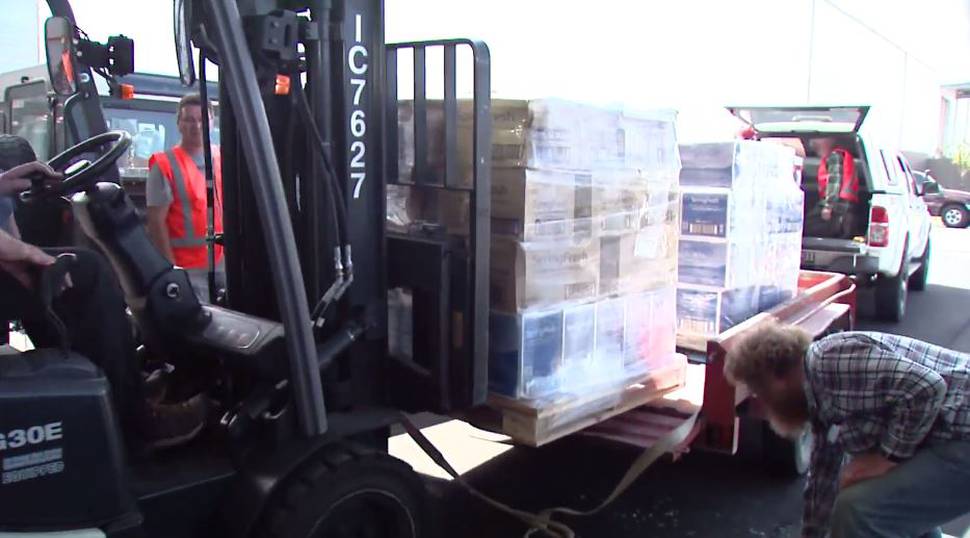 The 4WD Emergency Team, which is made up of members from the seven 4WD clubs across Christchurch, played a key role in the aftermath of the deadly 2011 earthquake, ferrying search and rescue workers, fire fighters and police into quake-hit areas inaccessible by normal vehicles.
"We were like 4WD taxis," Delis said.
After news broke of the devastation in Kaikoura last week, Delis said team members were reaching out to help "pretty much straight away."
They called out to Ian Walker, chief of the Kaikoura Fire Station, who immediately requested bread, milk, cheese, butter and other essentials, Delis said.
"They were crying out for it. They were starving and needing that stuff," he said.
Soon after, the Salvation Army became involved and wanted to send Delis and his team up with as much supplies as possible for the quake-hit community.
"The whole idea grew legs rather quickly," Delis said.
It also ended rather quickly.
"We dropped it all back yesterday to the Salvation Army with much regret and frustration," Delis said.
"I know vehicles have been driving backwards and forwards through there and we could've had that gear up there by morning tea yesterday."
Civil Defence controller John Mackie said there is no word on when Inland Rd will be open to the public.
"It's still a very very hazardous route ... It's not about the driver capability it's about the landslide rockfall risk. We can't afford to have people put at risk. Nor do we have the emergency response capability to deal with people trapped under a rock fall."
The Salvation Army told the Herald yesterday that the supplies will now be loaded on to the HMNZS Canterbury early on Monday morning, set for Kaikoura.
Kaikoura mayor Winston Gray has had calls from mayors around the country offering financial support.
"It gives us hope to go forward ... no doubt we will be needing it.
"It gives us confidence we're not alone."
He would not say how much these offers were worth at this stage.