The last time a celestial event of this magnitude happened the Cold War was just beginning to warm up.
When it happens again next week, those of a superstitious nature will be hoping it doesn't mark the beginning of another unsettling era.
So-called supermoons are the stuff of legend have been linked to everything from causing earthquakes to political catastrophe.
On Monday, November 14, the largest supermoon for almost 70 years will be visible in the night sky.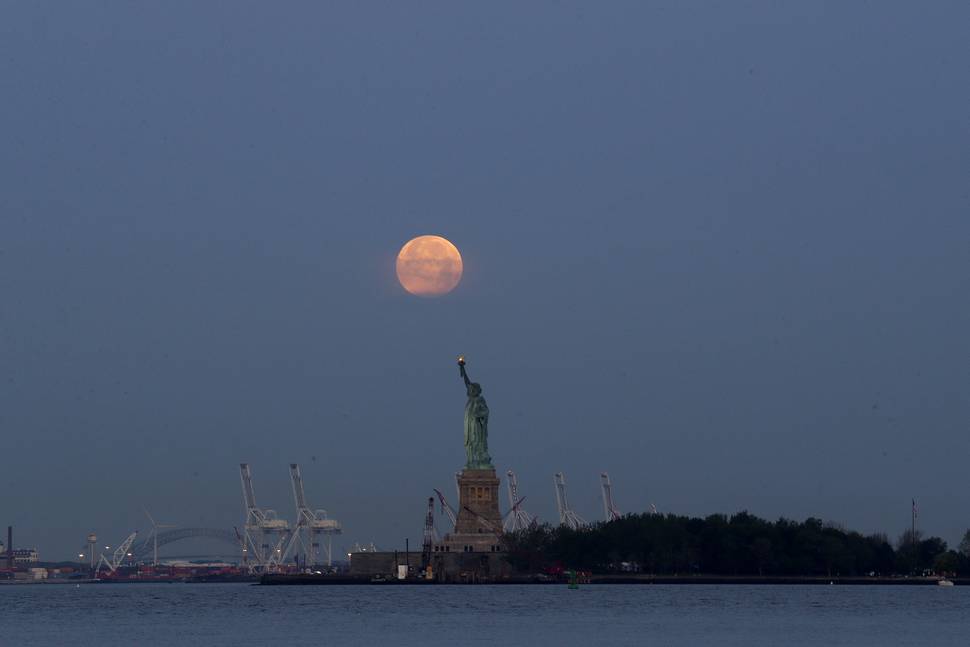 But in New Zealand, despite the supermoon's perigee - the point at which it is closest to Earth - actually being closer to Monday's rise, Tuesday would be best for viewing as the moonrise would be after sunset.
Professor Miroslav Filipovic, an astronomer at Western Sydney University, says that while supermoons are actually quite regular occurrences, the coming one is something special.
"Supermoon is not actually not a scientific term, it's been used by astrologers and we astronomers aren't exactly a big fan of these guys," Prof Filipovic said.
"In astronomy the word is 'perigee' and it means the closest point the moon is to Earth."
Roughly every four weeks the moon circles the Earth. However, the orbit is not circular at all, but elliptical so once a month the moon will be at its closest point to Earth and once a month at its farthest.
Rarely, these rotations fling the satellite so close to the Earth it produces a supermoon. A particularly distant orbit is, naturally, a "micro moon".
Three supermoons are due to occur in 2016. One happened last month and another is due in December.
But what makes Monday's supermoon so special is it will be a full moon plus it will do its closest fly-by since 1948.
A super-dooper-moon, if you like.
What's more, it won't come as close again until 2034. In astronomical terms, the moon will get so close to the Earth it's basically an interplanetary air kiss.
"It will not be difficult to see with the naked eye, it will be both bigger and brighter," he said.
Auckland's Stardome Observatory astronomer Grant Christie said despite the perigee - the point at which the moon is closest - actually being closer to Monday's rise, Tuesday would be best for viewing as the moon rise would be after sunset.
"You really want to see it rising or setting. It's only when the moon's near the horizon that you get any appreciation of its size. Once it's high up in the sky, you don't really notice any particular difference," Dr Christie said.
He said the moon was around 410,000km from earth at its farthest, but this week will come within a hair's breadth - just 356,511km away. In 1948, the moon came 49km closer.
Dr Christie said the best place to view the supermoon was anywhere with a good view of the eastern horizon.
"Anywhere on the coast you'll see it rising over the ocean which will be quite good, or you can get up on a high place."
Any of Auckland's volcanoes - including Maungawhau/Mt Eden, One Tree Hill, Bastion Point, Mt Hobson, North Head and Mt Victoria - would be ideal viewing spots, or any east coast beaches.
"I think there's something a little bit special about seeing the moon and knowing it's closer than any time in 70 years, even if you can't really tell the difference. Everybody likes to celebrate these freaky, weird things in their own way," Dr Christie said.
And if it's cloudy?
"The full moon in December is almost as good," Dr Christie said.
- Additional reporting by Jordan Bond of the New Zealand Herald.