Three adults and five children are lucky to be alive after a fire ripped through their Otahuhu home this morning.
Emergency services were called to the 20m by 25m residential house on Awa Rd in the Auckland suburb just before 5am.
A spokesman said the fire was well underway when staff arrived at the scene, but is now contained.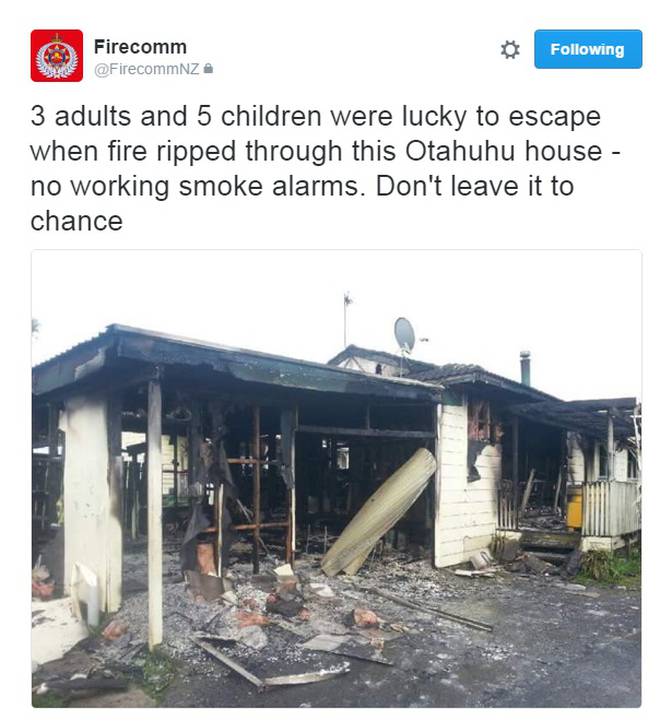 There are no reports of injuries and an investigator is at the scene to determine the cause of the fire.
A fire communications spokesman tweeted that the occupants of the house were lucky to escape with their lives, as there were no working smoke alarms in the house.
"Don't leave it to chance," they wrote.