A man stabbed at Auckland City Hospital this afternoon is tonight fighting for his life, as a second man is charged in relation to the incident.
An Auckland District Health Board spokeswoman confirmed the man is in a critical condition this evening.
She wouldn't comment further on security at the hospital, as the incident was "a police matter".
The man was hurt just before 3pm today and police confirmed this afternoon a person was in custody.
A police spokeswoman said this evening a 56-year-old man had been charged with wounding with intent to cause grievous bodily harm.
He is in police custody and will appear in the Auckland District Court tomorrow.
Anyone who witnessed the incident and had not yet spoken to police should call (09) 302 6557, the spokeswoman said.
The incident appeared to have occurred just inside one of the main entrances to the hospital, close to the A building car park.
A sole police officer was seen standing guard in front of police tape fixed across a walkway in between the Post Shop and Planet Cafe, both of which were closed following the stabbing.
A second officer guarded the entrance to the same shopping corridor several metres away.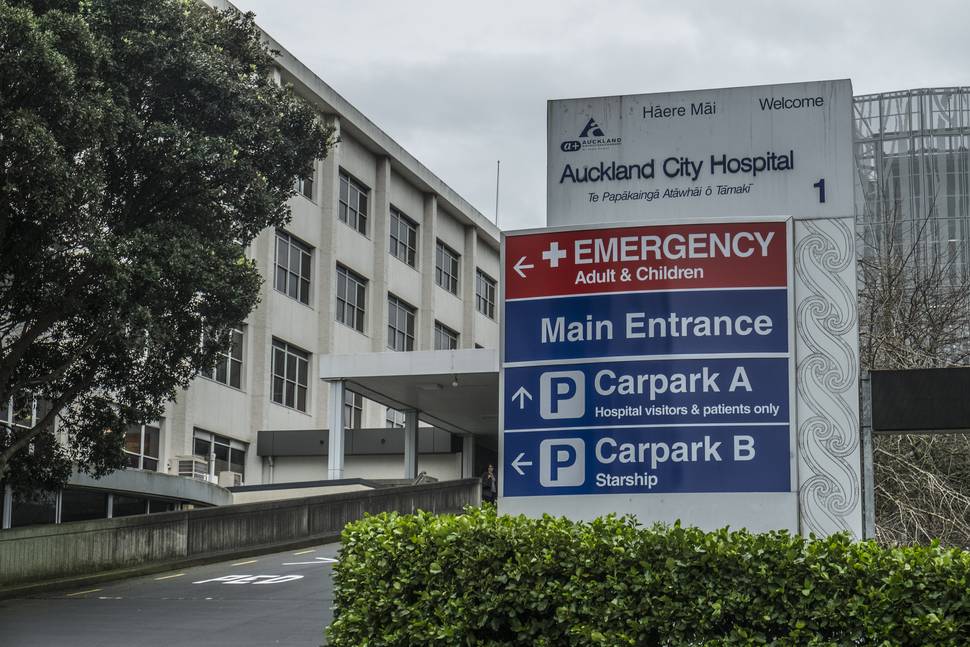 Two small orange cones were placed on the floor inside the cordon, but visitors and hospital staff were able to continue through a second corridor near the site.
A worker at a nearby shop said the incident occurred just before his shift started, but a colleague told him what he had heard.
The colleague did not see the incident, but heard it.
"An old man and a young man were fighting," the worker said.
He had been told it was the younger man who was stabbed.
The incident occurred close to a flower shop, the worker said.
"The florist, she was so upset. She had to go home."
A woman at the hospital said she arrived soon after the incident.
The injured person had been taken away.
"I just saw blood ... and people standing around looking concerned."
Several shops were behind the cordon, including a pharmacy, florist, post shop and cafe.
Detectives were spotted at the scene of the stabbing, and a police photographer was also on site taking photos.