The man who plunged from the Auckland Harbour Bridge during a police chase made a bad decision that cost his life, says his best mate.
Friend Walter Potini John has posted a tribute on Facebook saying his best mate Alaric Eccleston should have given up instead of trying to outrun police during yesterday's dramatic police chase across Auckland.
Eccleston, 30, had been on the run from police for five months after cutting off his electronic monitoring bracelet in April.
Yesterday he sparked a police chase that started in Orewa and snaked around inner city Auckland suburbs before he suddenly abandoned his car at the top of the Harbour Bridge and jumped into the Waitemata Harbour.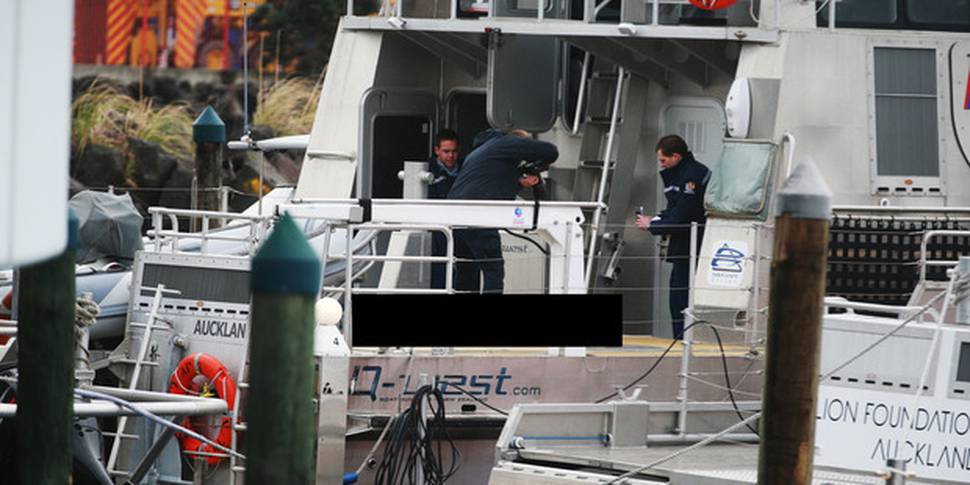 John said jumping from the bridge was the equivalent of jumping from a building and the result was catastrophic.
In a post to honour his mate, John said he would miss his "bro" enormously.
"I just want to give my condolence to one of my best mates family and extended family," he wrote.
The post continued: "My bro Alaric Eccleston that was wanted from the NZ police for quite sometime. As in today I seen on a mates post that some idiot jumped off Auckland harbour bridge and it was my mate that I mention.
"My bro fly high and may you rest in paradise brother. Love u heaps n you will be dearly missed. Fly high bro."
Over the past seven years Eccleston had served time for a string of violence, theft and driving crimes.
In 2009 was accused of attacking his elderly landlord with a knife and demanding his car and money.
He served a four-year sentence for aggravated robbery.
A parole board spokesman said he came before the board twice. His release conditions expired in 2013.
In January this year he appeared for sentence in the Whangarei District after earlier pleading guilty to charges of unlawfully taking a motor vehicle, reckless driving causing injury, possession of cannabis plant, and failing to stop.
He also admitted three charges of breach-of-release conditions and two of theft.
Judge Duncan Harvey said Eccleston's reckless driving was among the worst he could recall and it was fortunate he did not kill anyone.
He was sentenced to home detention so he could treat his addiction to methamphetamine.
While on the run, he was charged with assault using the butt of a firearm and breaching his home detention conditions.
The Herald has asked John for comment.