Cold? You bet it is.
In fact, in some places around the country, the temperature is expected to fall so far tonight that it will likely be almost as cold as inside your freezer.
Where? Try -11C at Mt Cook Aerodrome and Hanmer.
And Twizel is expected to drop to -8C, and the prediction is for -7C in Alexandra, Cromwell, Clyde and -4C at Queenstown. In comparison, most fridges are between zero and 4C.

The weather has played havoc throughout the country this weekend, with phone lines out in the Hawkes Bay, roads closed in the central North Island and black ice causing problems in the south.
But others have found there's plenty of fun to be had. For many, the snow has been a chance to get outside and enjoy snowfights, tobogganing and a range of creations from snowmen to snow crocodiles.
Aucklander Cooper Rich, 4, was hard at work at the base of Mt Ruapehu today making snowmen, where Kyle Spencer, 6, enjoyed a snowfight with his dad Craig Spencer during a family holiday.
The gloves and scarfs will need to be replaced tonight with heaters, hot water bottles and warm pyjamas as temperatures drop to as low as -11C in some parts of the country.
Cold air and clear skies will be responsible for the drop in temperatures with most of the South Island expected to go below zero.
Severe overnight frosts are expected throughout most of the country with motorists being warned to take care on roads and watch out for black ice.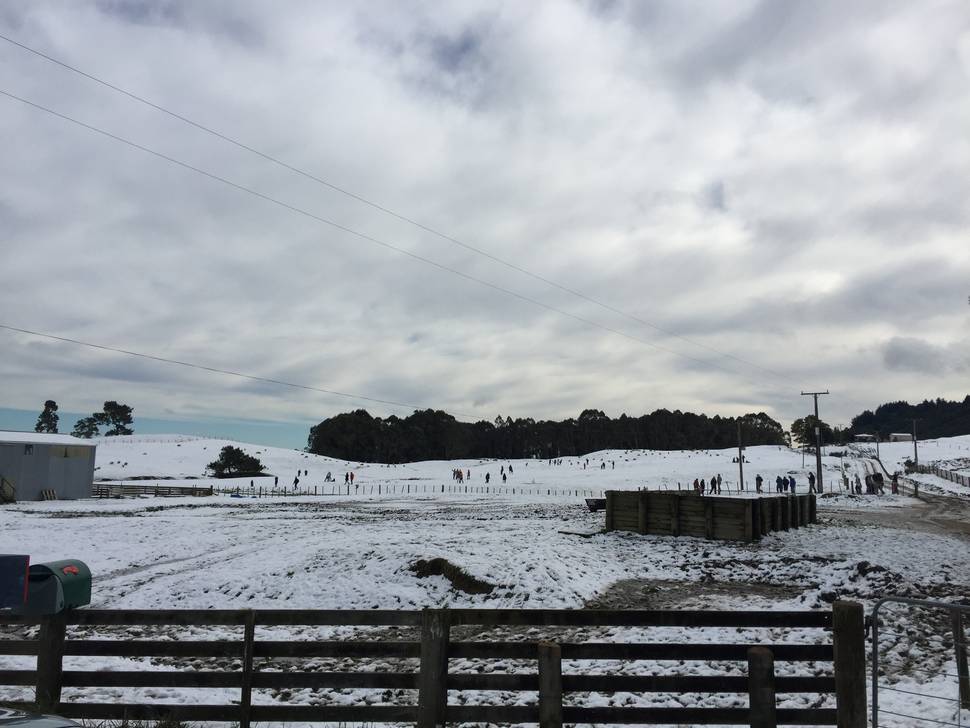 Auckland and Northland are expected to stay above zero tonight with a low of 4C, but Waikato will drop to -3C and Taupo -5C.
Rain is expected mid-week for Auckland, eastern Northland, and the Coromandel and well as eastern parts of the South Island.
There has been major damage to the network in the Taupo plains with Unison advising that power could be out for up to a week and that residents of the area need to take preparations.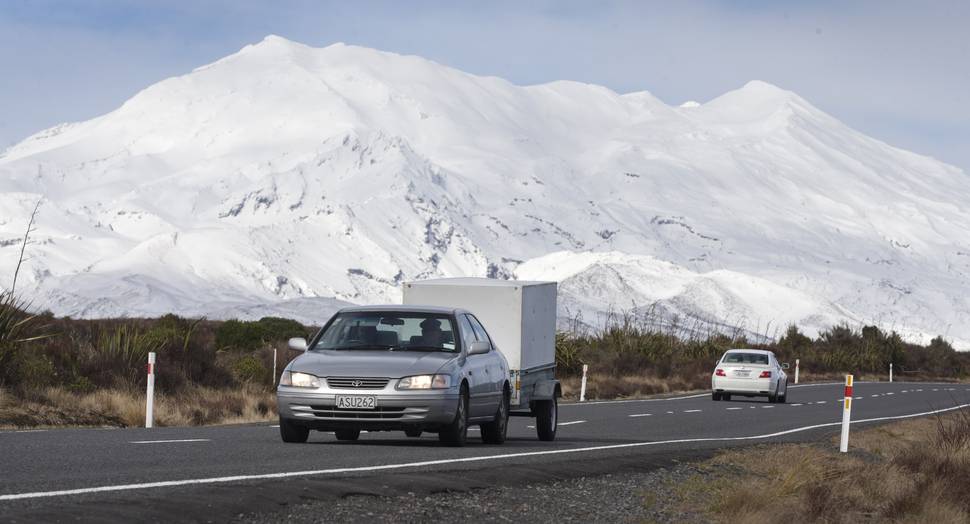 Due to the recent snow and ice, poles are down across the Taupo Plains, affecting just under 200 rural customers in the area
"We advise these customers to look at their wider support networks and make arrangements where they can, including reaching out to rural support services and welfare support," relationship manager Danny Gough said.
"We will be liaising with Civil Defence to co-ordinate the response, and look where generators could be used."
"Based on the current information we have, customers could be without power for about a week.
"We are getting in touch with our peers across the industry to get support from crews in other regions as we plan what is going to be an extensive restoration effort."
Where to find the sun tomorrow:
Most of the South Island will remain dry and although still experiencing cold temperatures, the sun will come out. Most of the country will stay dry, however rain clouds in Fiordland may see a few showers in Southland and possibly South Westland later.