Labour leader Andrew Little has had to say a sad farewell to his photobombing cat Buddy after Buddy, who had cancer, disappeared from home earlier this week.
Little said Buddy disappeared from the family home on Tuesday after being diagnosed with liver cancer earlier this year and the family believed he had gone to die.
"He was basking in the sun outside at about midday on Tuesday, but he hasn't been seen since. So we think he has taken himself off, as cats do. He always comes home."
Apparently determined to outshine the Prime Minister's cat Moonbeam, Buddy shot to fame during Little's bid for the Labour leadership in December 2014 after photobombing several of Little's photo shoots.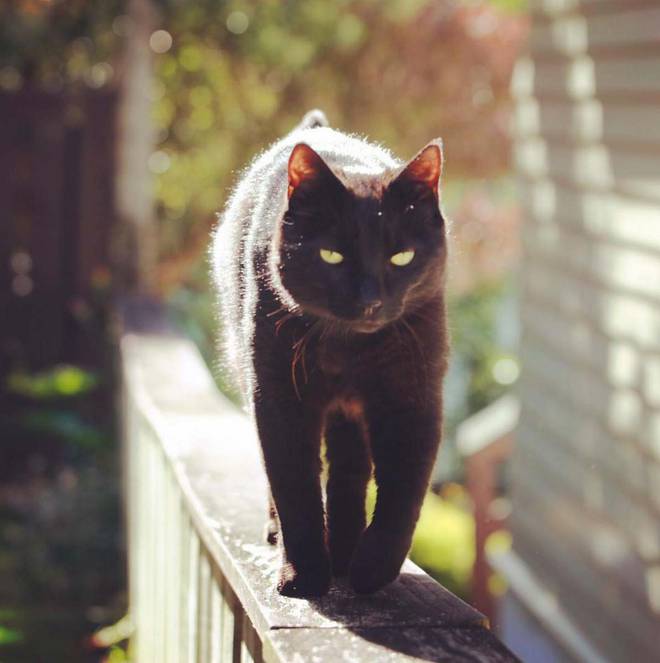 Little said the family were sad about Buddy's apparent demise but the dog Harry, a border terrier, was taking it the hardest.
"The dog started crying last night. When Buddy was very unwell we had him in a dog cage and Harry saw the cage wasn't there yesterday and sat there howling. Then, later on, he saw Buddy's basket had gone and started howling there as well. Old Harry is missing Buddy."
He said the dog and cat were close.
"Well, you know, the cat tolerated the dog and the dog loved the cat."
It had been a rough year for Buddy, 10, who the Littles adopted from the SPCA in 2009.
Earlier this year, Little had to rush him to the vet for suspected poisoning after Buddy ate a rat.
Soon after he was diagnosed with liver cancer. Little said he had been told to expect the worst.
"So I got a chance to say my goodbyes."
He said Buddy had hoped to be part of the 2017 election campaign but it was not to be.