Every taste and budget is covered with over 100 restaurants taking part in the food-focused month.
Foodies of Auckland rejoice - the city's sixth annual Restaurant Month is just around the corner and is promising something for everyone. Set menus from as little as $25 will be on offer at more than 100 Auckland restaurants in August, and special events including a street food festival and free movie mean there will be opportunities to try something new for every budget.
Four events, including a biking tour and dinner in the dark, have already sold out and tickets to others were selling fast, said Heart of the City spokeswoman Jane Stewart.
"It's about eating differently - if you don't eat out that often why not try somewhere new. It's about people who are absolute foodies, those who aren't so much and those coming from out of Auckland to take a look around for the whole of the month. It's a real eclectic mix of all the great stuff about the central city restaurants."
On August 7, there will be a free screening of Kiwi documentary Monterey, about the Grey Lynn cafe of the same name, in Auckland's art gallery at 3pm.
Tickets for the Chef Dining Series, where international chefs cook with a local chef in their Auckland restaurant each Wednesday would be highlights of the month, Stewart said. Kiwi foodies can also savour a taste of popular Melbourne restaurant Pope Joan, with chef Matt Wilkinson preview of his establishment's new winter menu at a one-off event at Odette's.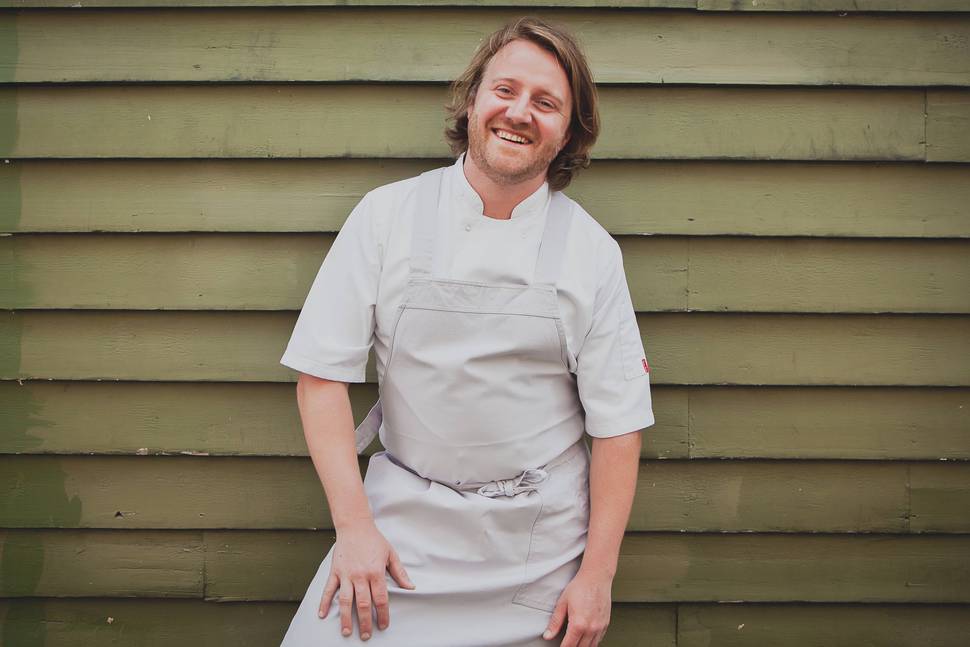 "It's like getting a taste of that restaurant right here on your doorstop," Stewart said.
For those on a budget, Raise the Bar is a weekly event offering foodies the chance to experience fine dining for a fraction of the usual price.
"Seven of the really top restaurants that normally you might consider saving up to go to are producing a tasting plate and a glass of wine for $25 every Thursday of the month." These include Clooney, Masu and Soul Bar and Bistro.
For the adventurous foodie
Many of us like to eat good food, but hardly any of us can cook to rival top chefs. Paul Carmichael, head chef at the cult-favourite Momofuku Seiobo in Sydney, is offering a 90-minute masterclass describing what life is like cooking in the world's top kitchens. Signature dishes by the Caribbean-born chef paired with matching wines are included in the $90 ticket price. The event is at 10am on August 19 at the Social Kitchen Theatre in Britomart.
For a treat
Dine, drink and stay on Princes Wharf. An entire overnight experience is on offer for those who believe one meal isn't enough of an indulgence. Cocktails at Bellini Bar are followed by four more courses at top dining destinations along the wharf with a focus on fresh seafood. The night of decadence is followed by an overnight stay in a harbourside room at the Hilton Hotel on August 12. Tickets, which include the hotel stay, four courses and a cocktail, are $425pp or $600 for two.
Cheap and cheerful
The Street Eats food festival is returning for another year offering dishes around the $10 mark and a $5 entry fee. Last year as many as 20,000 people passed through the street food festival which will be held on Queens Wharf on August 6. More than 30 food trucks will be serving up over 80 different meals from cuisines around the world. Games for kids and a bar or two for adults mean everyone will be well catered-for.
For the socially conscious foodie
Nothing for Dinner is an event teaching people about sustainability and reducing food waste. Chefs from the Cult project create a three-course meal made from food that would have otherwise gone to waste. Diners also get the chance to make something out of nothing during the evening, co-hosted by the team at Kiwi Harvest. A dollar from every ticket sale goes toward Kiwi Harvest, who rescue food from around the city that is still usable but going to waste. The communal dining experience is on August 2 and tickets are $70.
Vegetarian-friendly

For just $30 a 15-course degustation menu can be enjoyed at Elliott Stables for their annual Restaurant Month Onam vegetarian festival. South Indian restaurant Ela Cuisine is the team behind the feast, known for their specialties based on the ancient Travancore region, now part of southern India. The event runs over four sessions on August 28.
Something for the kids
IY Wholesome Pancakes with Kelly Gibney and Friends is a free cooking course teaching kids how to cook treats that are fun and healthy. Hosted by Bonnie Delicious blogger and food writer Kelly Gibney, the class gives children the chance to fill their own pancakes with lots of delicious, nutritious toppings while parents take time out for a coffee break. The class runs at 10am on August 21 at the Social Kitchen Theatre in Britomart.
For more information about all events go to Heart of the City's website: heartofthecity.co.nz/article/restaurant-month