Hundreds of people have turned out to celebrate the life of Aucklander Nick Saull, who tragically died on a yacht about two weeks ago.
Mr Saull, 47, died after being injured on board the Platino, on June 13, just north of the country.
More than 700 people have gathered at the QBE Stadium in Albany this afternoon to remember a great friend.
The crowd stood solemnly as Mr Saull's plain oak-coloured casket was carried in to the room. A small surfboard lay on top.
Mr Saull is the youngest son of the late Lin and Rear Admiral Royal NZ Navy Keith Michael Saull, who died earlier this year.
He is husband to Jan and father to Stacey, Brodie, Toni and Carter.
His young son, Carter, bravely told the packed out room how much his dad meant to him.
"I am the luckiest boy in the world to have Nick as my father.
"Dad, even though you are now with the angels ... I hope you will be thinking of me as much as I will be thinking of you.
"I miss you, dad, I always will love you."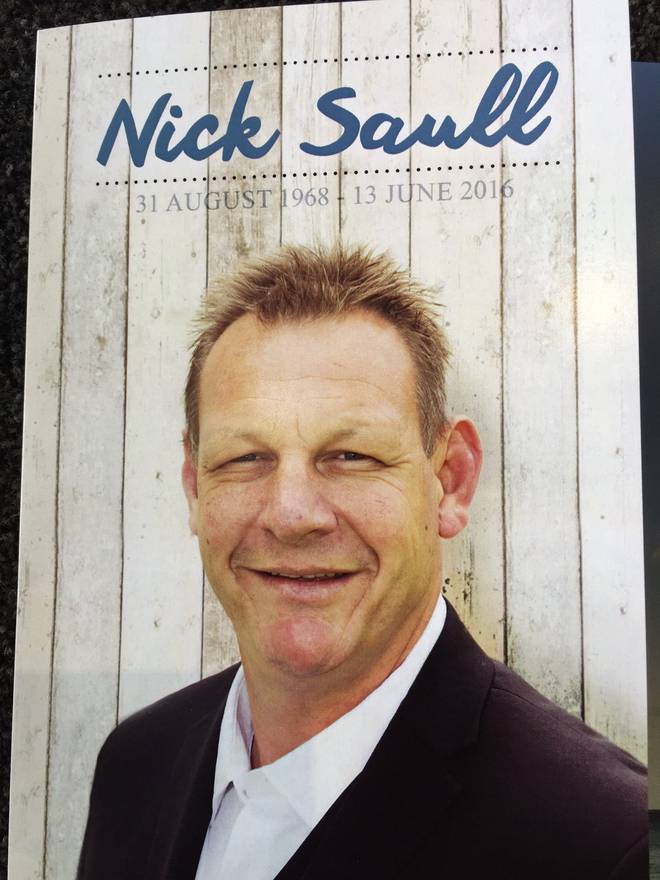 Mr Saull is younger brother to Kim and Barbara.
Kim Saull said he had cried more tears to cover all funerals for the next five years.
"He was the favourite," he smiled.
Nick Saull was well-known among the surf life saving community and among boaties.
He was the head of Brin Wilson Boat Builders - buying the company a number of years ago after initially joining the company in an apprenticeship in his younger days.
There were tears and laughter as a photo montage showed off Mr Saull as a young boy, keen sportsman and smiling with his family and friends.
Many of the photos showed him on a boat, at the beach or in the water.