Hamilton Zoo's newest baby chimpanzee has been given a name befitting of a "chatty little animal".
The three-month-old has been named Chiku, a Swahili name for girls meaning "talker" or "one who chatters".
The name was chosen through a public competition, and acting zoo curator Catherine Nichols said it's an appropriate moniker as the baby chimp begins to vocalise more as she notices her surroundings.
"We liked the name because it represents her personality, she's a very chatty little animal."
Chiku is the first chimpanzee to be born at Hamilton Zoo and brings the number in the troop to six, including her mother Sanda, father Luka, Lucifer, Lucy and Sally.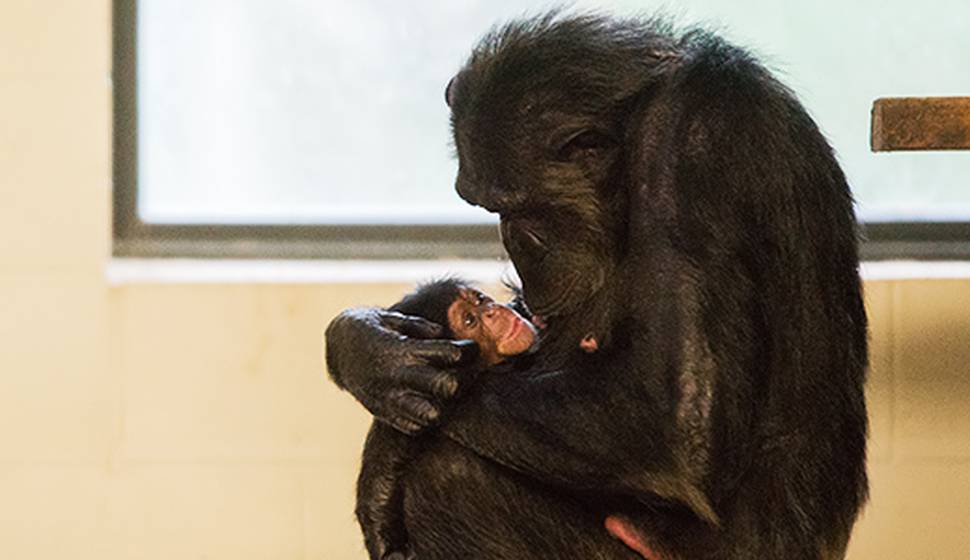 Mrs Nichols said at this early stage Chiku is carried by her mum Sanda on her underside at all times and will continue to be until around six months of age, when she will start to be carried on her mother's back.
"On average, chimpanzees begin to take their first tentative steps from six months of age and she'll only get stronger and more active as she grows.
"All members of the troop will have a hand in raising her and teaching her over the coming years."
With about 150,000 estimated chimpanzees in the wild, they are considered an endangered species. Habitat loss, bushmeat hunting, and poaching for infants are the three major causes for the decline of chimpanzees in the wild.