A mini tornado is believed to have swept through Mount Maunganui overnight.
Several small boats were ripped from their ties on Pilot Bay and strewn across the beach and roadside as stormy weather hit.
Mount Maunganui firefighters were called to reports of ''boats flying around'' at 8.15pm, said senior firefighter Darren Jones.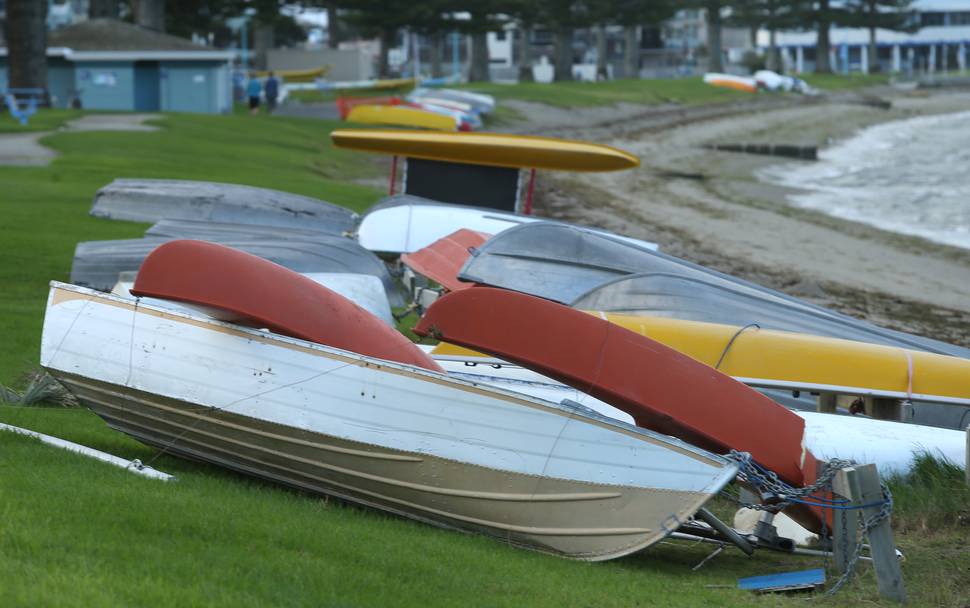 ''We sort of looked at each other when we heard 'boats flying around','' he said.
''We got down there and the dinghies that were tied up on the beach front had been ripped off and there were a few on the road and a couple of catamarans that had been tipped over.
''It must have been a mini tornado.''
In September 2014 a mini tornado swept through Mount Maunganui, ripping trees from their roots and causing significant damage to schools and homes.
Mr Jones said most of the boats seemed okay last night but the hull of one of the catamarans had snapped and one of the dinghies had a puncture hole in its bottom.
Firefighters collected the vessels and placed them upside down on the beach to prevent any more wind from lifting them again.