Johnny Depp's string of poor career choices has ended with a moving short film about why it is wrong to smuggle dogs into Australia. The once-cool actor, whose recent output includes The Lone Ranger, Transcendence and Pirates of The Caribbean IV: The Quest for Yet More Money, has been praised for his sincere warning about putting undeclared pets on private jets. Critic Emma Bradford said: "It's great to see Johnny back at his best, being weird in a low-budget indie film. His strange, puffy not-quite-Johnny-Depp face and oddly lustrous hair are a compelling double act. It has certainly made me think twice about smuggling any creatures into Australia." Dog Apology Video 2: Don't Bring Cats or Hamsters Either is already in production.
(Source: The Daily Mash)
A diction to die for
"Can I speak to ****?
She is on a diet?!
She died?!!
Oh, she retired. I guess that is the best of the three."
(Source: Overheard in the Newsroom)
Restaurant safety a blunt instrument
Graham writes: "We were dining in a classy restaurant in Queenstown and several of our group ordered steak. When they struggled with the standard knives, they asked the waitress for steak knives. She returned empty handed, explaining she couldn't provide them. 'It's a health and safety thing'."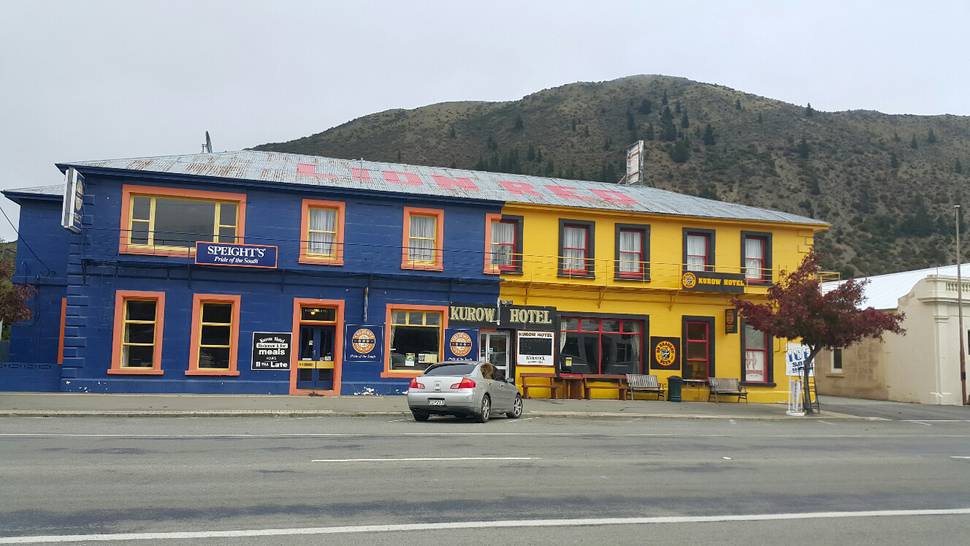 Quietly fuming over stink council service
"Outside our place we have a ginkgo tree that drops berries on the footpath, verge and road," writes John Sumner. "These berries get squashed by cars, schoolchildren etc and the smell is horrendous. We contacted Auckland Council last year and Auckland Transport have just been. However, the contractor has left most of the berries. He said he ONLY does the footpaths! NOT road or grass verge. How ridiculous."
Picture this:
Australian comedian Celeste Barber has been
for over a year now, and they are spot on...
Newsy:
A Mosgiel resident's take on the
....
Video: This clip from China shows police attempting to shut down an illegal street vendor and the owner's grandson picks up a steel pipe and brandishes it against the cops, yelling ""Don't touch my grandma! Go away, don't touch my grandma!"...
Herald app users tap here for today's video.
Got a Sideswipe? Send your pictures, links and anecdotes to Ana at ana.samways@nzherald.co.nz