The teenager behind the wheel of a car which rammed a police car in Mosgiel yesterday was allegedly in the car famously brought to a stop by a flock of sheep near Queenstown.
The Fairfield boy, 14, rammed a patrol car, police say, then ran off but was caught a short time later by a police dog unit.
READ MORE:
• Boy arrested after ramming cop car
• What the flock! Sheep stop fugitives
Also in the car - a blue Suzuki Swift earlier reported stolen by the driver's mother - were two 13-year-old girls, reported missing on Tuesday, and a 15-year-old Dunedin boy.
Senior Sergeant Al Dickie, of Mosgiel, said he had been told the driver was also one of four fugitives in a car involved in a high-speed police pursuit through Central Otago in January, which was brought to a halt by a flock of sheep.
Sergeant Dickie said it was '''not really'' a surprise to hear of the connection, as the boy was known to police in Mosgiel.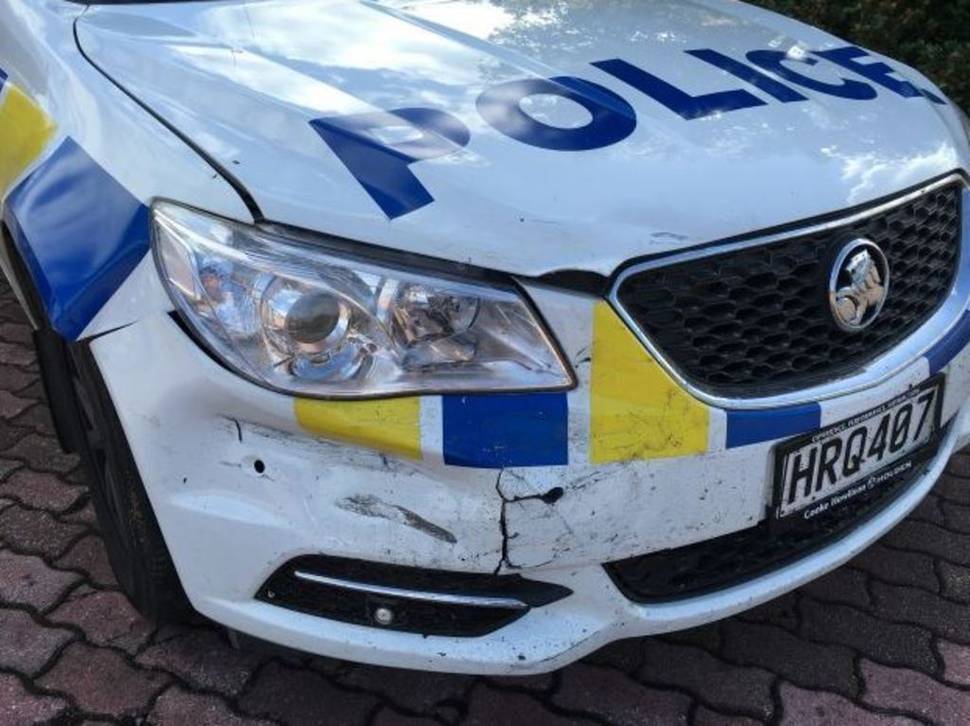 ''We are fortunate that he didn't get out of that cul-de-sac [yesterday] otherwise we probably would have had a repeat [of the Central Otago chase].''
If they did get out there was a high probability it would have ''ended badly''.
He confirmed the joyride did not make it as far as Christchurch as police originally thought and only made it as far as Timaru.
The Otago Daily Times has previously reported a 14-year-old boy was charged with three thefts in relation to petrol drive-offs and unlawfully taking a motor vehicle in relation to the Central Otago chase.
The chase and photos of the fugitives being arrested in front of a flock of sheep made headlines across the world in January.