New Zealand might be in the depths of autumn, but temperatures are soaring today, with Ashburton expected to hit 30C.
And a handful of other regions will also experience weather in the high 20s, according to the MetService.
Christchurch is expected to hit 29C, Masterton and Timaru could be 28C and Alexandra, Blenheim, and Oamaru are expected to hit 27C.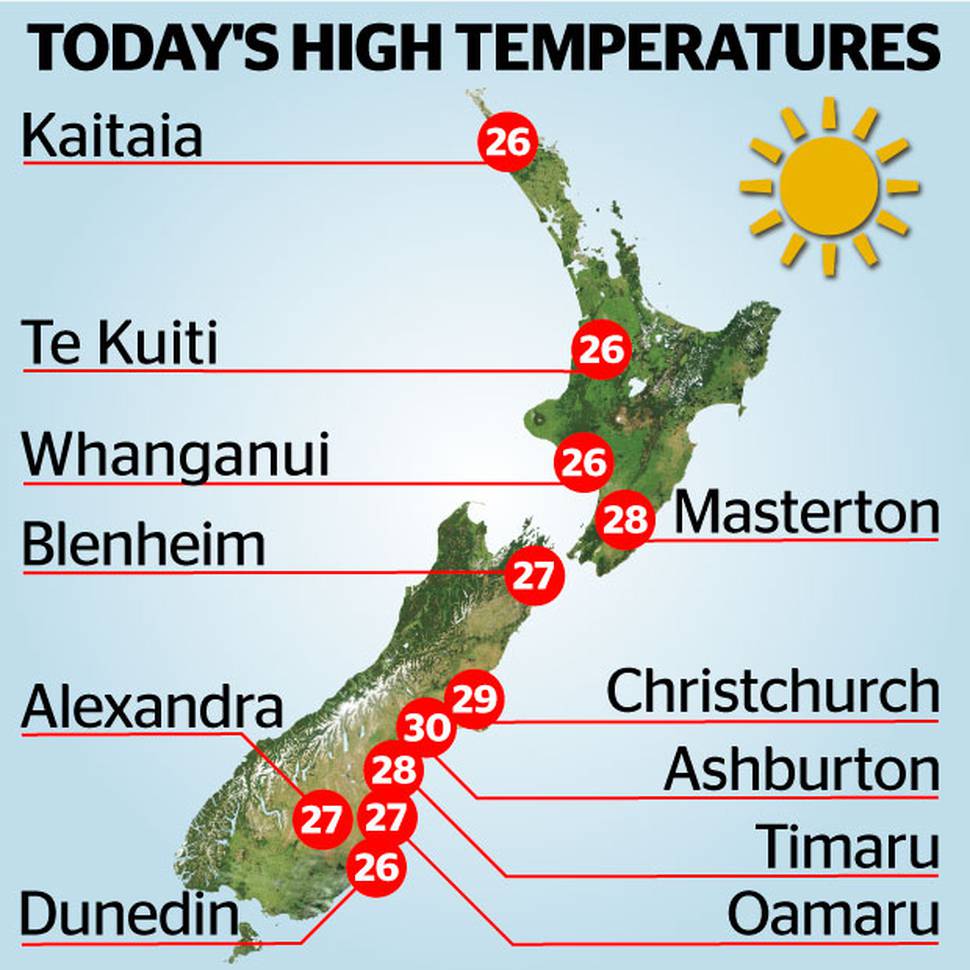 It's expected to be 25C in our biggest city, Auckland, today, but slightly cooler at 23C in the capital.
Weatherwatch have put out their forecast for Easter this morning - and it looks like rain across the board.
On Thursday, the day before the long weekend kicks off, holidaymakers might find driving of flying to their holiday destinations not so flash. The sub-tropical weather across the country is expected to peak with intense downpours and gusty northerlies.
By Friday, a wind flow from the Southern Ocean will replace the sub-tropical flow meaning coastal clouds and a few showers. It's expected to be a much drier day than Thursday.
On Saturday, a high well wets of New Zealand and a low well east will bring more clouds and possibly a small area of showers around the bay of Plenty and Coromandel Peninsula.
Easter Sunday looks cloudy with winds in some areas.
Monday may bring winds around Wellington and the Cook Strait and rain or showers to the South island's West Coast and warm, dry winds to the east.
Today's high temperatures:
Ashburton
30
Christchurch
29
Timaru
28
Masteron
28
Alexandra
27
Blenheim
27
Oamaru
27
Te Kuiti
26
Whanganui
26
Kaitaia
26
Dunedin
26
The rest:
Auckland 25
Hamilton 25
Whangarei 25
Dargaville 25
Dannevirke 25
Hastings 25
Taupo 23
Tauranga 23
Napier 25
Gisborne 25
New Plymouth 24
Whakatane 24
Wellington 22
Queenstown 23
Wanaka 25