He called them "trash" applicants. So the Herald asked some of the dozens of doctors applying for the $400,000 job at Dr Alan Kenny's practice in Tokoroa, why they wanted the job and what they actually knew about the small South Waikato town. The answer was - not much at all. Many said they had to Google the place.
The Herald this week broke the story of Dr Kenny, who advertised for a doctor to take over his practice, with the chance to earn $400,000 a year. He said he was flooded with applicants from around the world, including India, Bosnia and Brazil - but that 99 per cent of them were "trash".
As well as a healthy pay packet, whoever takes up the role doesn't have to do nights or any weekend work.
This is what some of the applicants who emailed the Herald said:
1. Cristobal Pérez Salas is a doctor from Chile. He says it's a great opportunity for him, both financially and for work experience.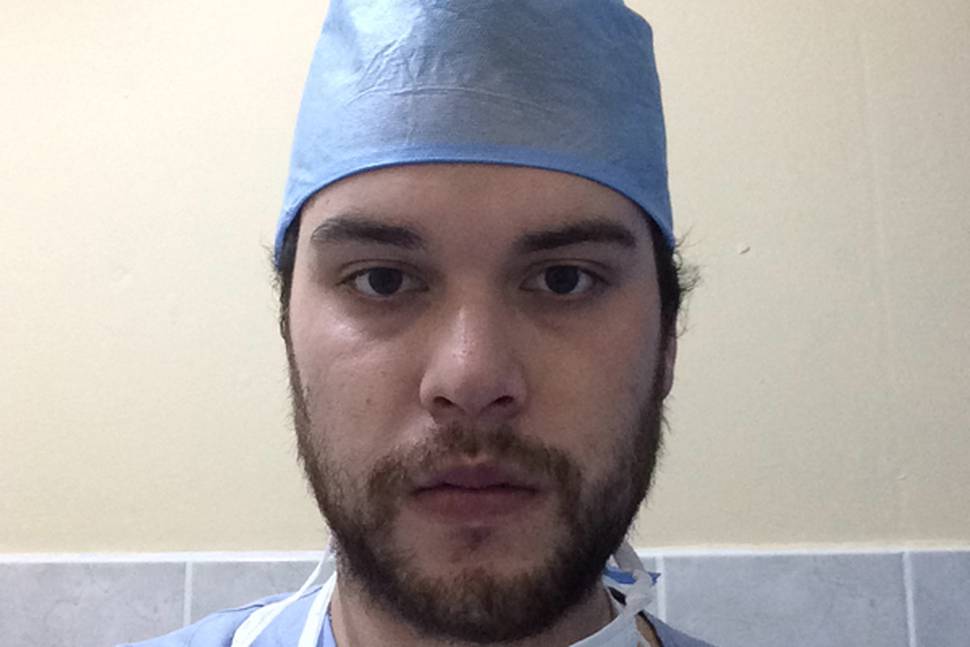 "I want this work, because it's a great opportunity to grow up in my professional experience and win some of money, my dream it's become a surgeon but before you wish my dream come true I want to work with the people and help them in their basic necessities like its a health.
"What I know about Tokoroa, I'm know only is in the Internet and Google, I'm investigated and I know that it's a small city like my born city: Nacimiento, Bio Bio, Chile. What I know about New Zeland? (sic) Really not much because it's a far country only know that is a two big island, I know have earthquake in Christchurch, it's near of Australia and was colony of UK, your principal money it's a dollar and you drive by the left."
He also admitted that he needed to scrub up on his English.
2.
George Papadimas has been working as a doctor in Greece since 2007.
"I want the job because I think that is very interesting life in rural area like Tokoroa! Also I would like to work abroad in generally. I like to help people and to communicate with other nationality and coulture! (sic) I don't know nothing about Tokoroa only I have seen pictures at Internet. About New Zealand I know that is very beautiful country with friendly people!"
Read more:
• The $400,000 smalltown job that no one wants
• Tokoroa doctor with the $400K job offer: I've been flooded with trash applicants
• NZ's doctor shortage: What needs to be done?
3. Nicolas Legros is a 21-year-old Frenchman and says he's ready to accept the job of doctor, "no problem!"
"I want the job because I love travel, paysage, (sic) and for the island !! I don't know Tokorea, on Sputnik they're a post that description is good for me!! (small village, isolate and beautiful). About New Zealand, I know the rugby, culture, the money, capitol (sic) (Wellington) and our Prime Minister!! I am very interested for more know the country!!"
Video will play in
Play now
Don't auto play
Never auto play
4.
One applicant - who only wanted to be known as Dan - was a Special Forces combat medic for the Canadian Forces in Afghanistan.
"As far as the job I became a combat medic to help people who need it. When I was in Afghanistan I helped people who had nothing, they came to me in desperation to help them from delivering babies to large cuts as little as a splinter in there finger.
"As far as knowing anything about Tokoroa I know nothing about the place. Going to a different place to help people is always a new adventure and new friends. I was stationed in the Canadian embassy in NZ and my cousin is married to the ambassador for Canada that was there 12 year's ago. I was military posted there and made friends there. The biggest kick I got was the dance when the men stuck the tongue out. You learn something new everyday about new people. I have a Master's degree in Criminology and one in Sociology."
5.
Cansu Cabuk is an intern doctor at a hospital in Turkey, and is set to graduate in June.
"I want this job because I feel myself so appropriate to this position. I want to make a new beginning in a different country and I have been abroad for my education a lot of times.
"I have never heard about Tokoroa before but of course I made a extensive investigation about your area.
"I am just 24 years old and I think my age is a big advantage for me in the way of adapt your culture."
6. Dr Loza Serpas says he currently works 310 hours a month, "with continuous 30-hour days", in El Salvador so will be able to handle the long days.
"It does not interest earning wages or 3 months of paid leave, but to help others in their health, because it is fieldwork, people are more grateful than the city. I work about 310 hours a month and just one week almost 70 hours, with continuous 30-hour days.
[Tokoroa] is a city which has about 14,000 inhabitants, of which almost half are regular patients.
[New Zealand] is a country in Oceania is located in the southwestern Pacific Ocean comprising two main islands, the North Island and South Island, along with many other smaller islands, prominent among them the Stewart Island and the Chatham Islands. The Kingdom of New Zealand also includes the Cook Islands and Niue (self-governing states in free association) and Tokelau."
7. Dr John Charles Assen is 56 and was educated in the United States up until he was high-school age, before studying medicine in Buenos Aires.
"I am a very experienced médic trained in emergency cardiology and general medicine, high mountain rescue.
"You know, I do know how Dr Kenny feels because here where I work in south west argentinan patagonia in a very small town but a huge rural region and a very important road where thousands of tourists and local residents suffers many car accidents and mountain accident where foriegn montain climbers come to climb the famous cerro Torre and Fitz Roy (chalten) considered K1 in difficulty."
He likes to help people in small towns.
"That's is why i like what i do, this kind of job, feeling usefull (sic) to others, where no other medic wants to go, do or live. I know very little about Tokoroa only that it is I think in the north part of new zealand , and sure it is bigger than the town I actually work. Don?t know nothing about it?s rural region, but I think that it is very similar like the south west patagonia where I work ... since I was young I?ve always wanted to live and work in new zealand, but haven?t have the opportunity to do so."
8. Enrique Lopez Amo is a doctor in Spain's Canary Islands and his wife, Sandra, is a nurse. He says he currently treats 50 patients a day for about 14 hours each day and gets paid 52,000 euros.
He wants the job for a "change of more quiet life and start a family with children".
He says he knew nothing about Tokoroa until today when he searched on Google. As for New Zealand? "That is a country in the world where better than in Europe and the same answer as before ... nothing exists until today."
9. Claudio Rodrigues is a 25-year-old Brazilian doctor who graduated in December 2014.
"The possibility of living in a small town in NZ meets our professional and personal plans, and the income would be more than enough for the both of us. We have never been to NZ but we are aware that it's a beautiful country, isolated in south pacific, with paradisiac beaches, inhabited by very sympathetic people - things that remind me of Brazil, but also known for its elevated human development index and prosperity, which makes me want to live there.
"As for Tokoroa, I actually didn't know much about it until now, but found out that it's a 13,600 habitants town in the north island, only 200 km from Auckland, where the main economical activity is farming and forestry. I also discovered Tokoroa Hospital, a secondary level hospital where I hope to be meeting the Tokoroa population soon."