Reports of the attempted abduction of a boy in Palmerston North are incorrect, police say.
In a police statement released just before 9.30pm, authorities said earlier reports of a 12-year-old boy being told to get into a car, in an apparent attempted abduction in Palmerston North, were untrue.
It is thought a person had yelled something to the boy from their vehicle.
"Staff have looked into the matter and we stress, with the information available to us, there is nothing to suggest there is anything sinister behind this incident nor is it related in any way to the events of last week,'' police said.
Earlier, Palmerston North Intermediate Normal School principal David Jopson said the boy was approached by a male adult driver on Marne St yesterday and was asked to get in the car, while he was walking home from school on his own between 3.10 and 3.45pm.
READ MORE: Palmerston North kidnapping: Abductor still on the loose
"The boy yelled out help, ran for it and the car drove off," Mr Jopson wrote in the school's newsletter, which was sent out this afternoon.
"This boy did everything right, told his mum and the Police were quickly on the scene.
"Whilst it is rare for this to happen in Palmerston North and could happen in any town [or] city in New Zealand it is a good reminder of how students need to keep themselves safe to and from school."
Mr Jopson told the Herald the school's deputy principal had spoken with the boy's parents this morning.
He said he was unsure of specifics of the car the man was driving had been passed on to police - or whether the boy could remember at all.
"His first priority was to yell and get out of there," the principal said.
Though he had not yet spoken to police, Mr Jopson said there was a possibility that the incident could be related to Friday's abduction, or a "copycat" situation.
"We spoke at assembly on Monday about the safe way to come to school ... and what to do if you come across a situation like this. The boy did everything right, he yelled so he could be heard and he ran straight home."
Meanwhile, police are still on the hunt for a man who snatched the 5-year-old while she was walking to e Kura o Takaro primary school along Shamrock St at 8.30am on February 12 with her two sisters.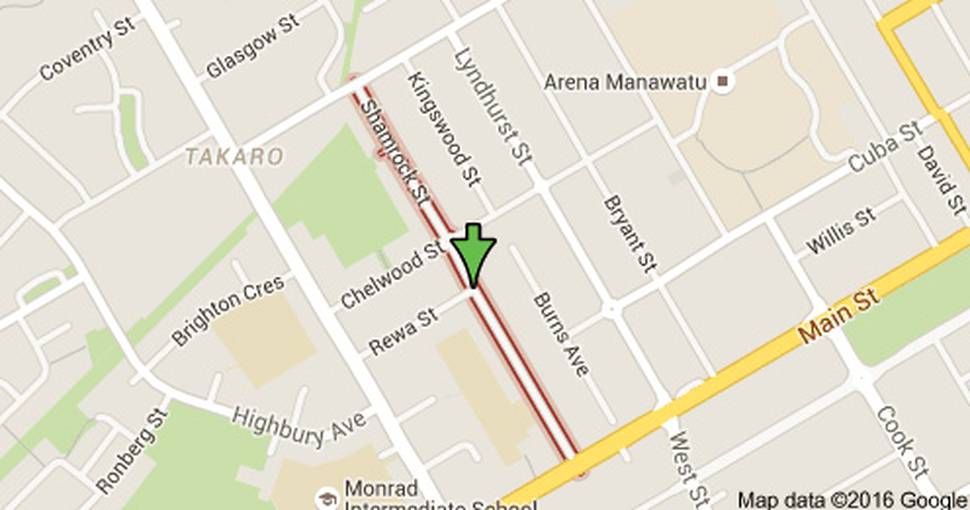 The street is a six minute drive from Marne St, where the 11-year-old boy said he was approached.
About two hours later she was dumped outside a house on Hind Place.
Police are appealing for sightings of a Nissan Maxima. Inspector Sarah Stewart, Manawatu Area Commander, said officers were unsure of the year of the model, but believe it to be a 1988-95 vehicle.
Anyone with information is asked to call Palmerston North police on (06) 351 3600.
Alternatively, information can also be provided anonymously via the organisation Crimestoppers on 0800 555 111.