Police have released crystal-clear images showing two men robbing a petrol station and assaulting the attendant.
The robbery follows a spate of more than 10 violent incidents that have sparked a special investigation across Auckland.
The Z Energy petrol station on Clevedon Rd, Papakura was robbed at 3am on Sunday. Two men smashed their way into the store with a tyre iron, jumped onto the counter and kicked the attendant.
Counties Manukau Detective Sergeant Karen Bright said the attendant was lucky to escape with minor injuries as he was able to dodge the tyre iron when offenders swung it at him.
She is appealing for the public's help identifying the men from CCTV footage of the robbery. She hopes the men may be the key to solving more than 10 similar violent robberies in the eastern Counties Manukau district in the past three months.
Mrs Bright said the men took cash and cigarettes, and left the attendant very shaken up.
"He was lucky that he wasn't very seriously injured. He was hurt and shaken up, it could have been so much worse. Luckily he didn't get hit with the tyre iron, but they certainly attempted to."
Police have asked for any information about the identities of the men, and posted on Facebook high quality images showing the men's faces and clothes.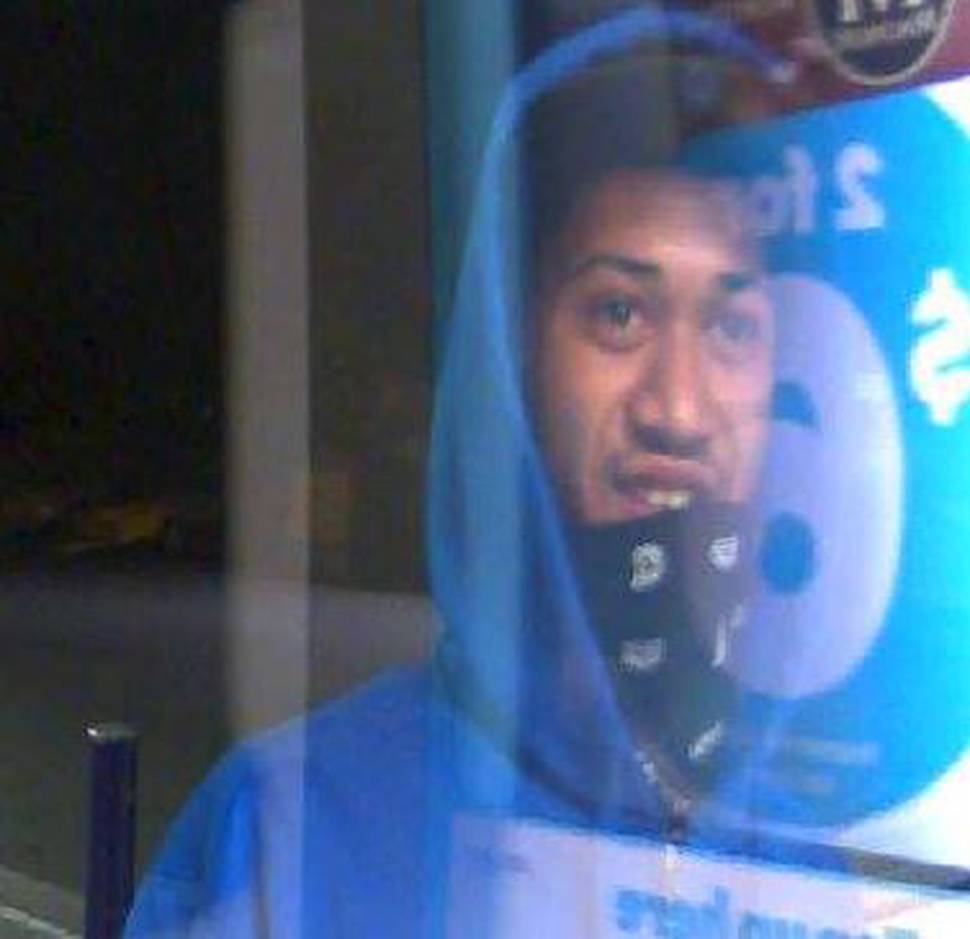 The men are dressed in bright-blue hoodies, blue bandannas covering their faces and large branding on their hoodies. One has "DUKE" emblazoned on it and one has a large Adidas logo.
They are wearing track pants and trainers.
Mrs Bright said a team of 10 Counties Manukau Police staff has been pulled together to solve the smash-and-grabs, and is working with officers across Auckland area, where similar crimes have been linked.
"We are investigating a series of these service station robberies in the past three months. We have put together a dedicated team to investigate these.
"We have been lucky that no one has been seriously hurt but it is important that we find these people so we can stop people getting seriously hurt in the future."
Specific details of the robberies would not be released as the investigation was active, but Mrs Bright said they had been linked.
She also wanted to hear from anyone who had been offered cigarettes for sale or knew of people selling cigarettes privately.
People who see any suspicious activity around petrol stations were advised to call 111, and warned not to intervene.
It was too early to say if the crimes were gang-related, said Mrs Bright.
• Contact Detective Sergeant Karen Bright on 09 261 1300 or anonymous tipline Crimestoppers on 0800 555 111. You can also send the police a private message on Facebook.