Friends and family have made heartfelt tributes to the three young victims of a fatal crash.
Logan Wright, 19, Amy Katu, 26, and Tim Grainger, 26, died after their Mazda collided with a truck on Oparure Rd in Te Kuiti, King Country, shortly before 1pm yesterday.
The truck was turning right, across the lane, into the driveway of the McDonald's Lime quarry when the car collided with it.
Fire, ambulance and police attended the crash, but all three occupants of the vehicle died at the scene.
Mr Wright was from Otorohanga, and Ms Katu and Mr Grainger were locals who studied at Wintec together and knew each other growing up.
A loving father
Mr Grainger had a son who was about 9-months-old.
His cousin, Matthew Grainger, said he was always really friendly and reckoned he really enjoyed being a father.
"He was friendly as. He always had something nice to say."
Tim was burned badly as a child and had scars over much of his body. He had a hard time overcoming the scarring.
A friend of Tim's, who asked not to be named, said he lived life to the full.
"He will always be remembered as a man who truly was living life. He was never a snob and always said hello no matter how long since the last meeting.
"[He] will be missed in this little patch of Aotearoa he called home."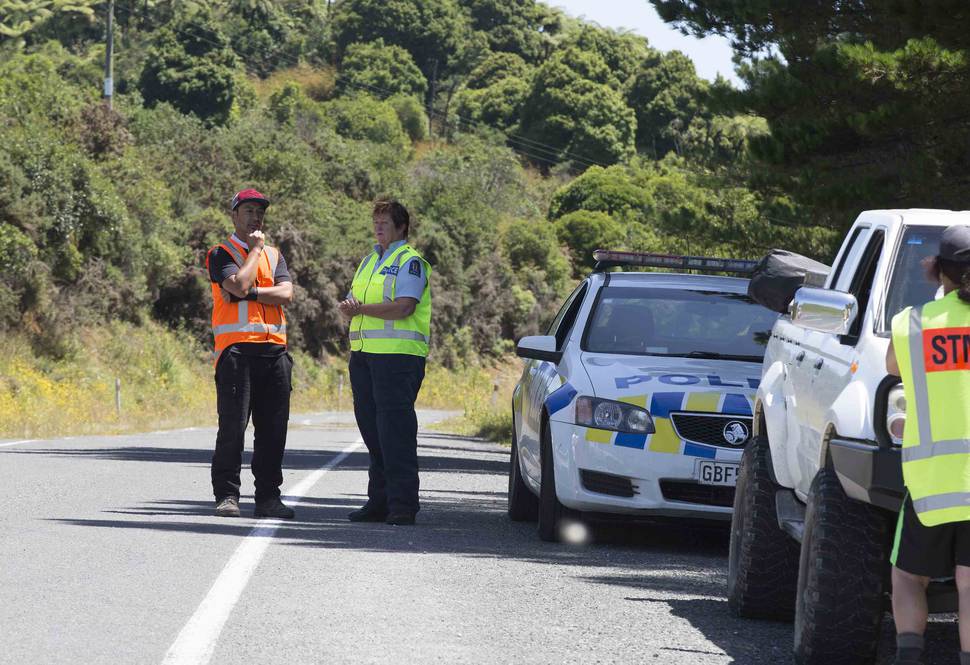 A beautiful young woman
Ms Katu's mother, Michelle Steele, told the Herald last night she was in disbelief that her daughter was gone.
"I am just horrified, I just can't believe it has happened. She was meant to be turning 27 on the 20th of January."
She said last night she didn't know who the two men were her daughter was travelling with.
"It was a horrific crash wasn't it?
"I have just been told that there were three occupants of the car and my daughter was one of them. It was my daughter and two guys, but I don't know who they are."
The Herald understands Ms Katu was a mother of three.
'Nothing could be done'
Te Kuiti Volunteer Fire Brigade deputy chief fire officer, Guy Whitaker, said the crash was one of the worst he had ever attended.
"It was not good. It was evident when we arrived that there was nothing we could do. We arrived at the same time as St John and they were able to make the call very quickly that there was nothing that could be done."
Senior Sergeant Stephen Ambler, of Waikato police, said police had confirmed two of the victims -- the male driver and female passenger -- had been wearing seatbelts, Mr Ambler said.
However, police were yet to confirm if the male passenger was wearing a seatbelt.
There was no evidence at this stage the car had been speeding or had lost control, Mr Ambler said.
The truck driver, who was uninjured, was devastated, he said.