The "potent combination" of young men and high-powered modern cars has been blamed by a judge for a horror high-speed boy-racer street smash that ended with a passenger flung from a wreck and being run over.
William James Henry Le Grys, 20, was driving a Honda car through Christchurch at 8.30pm on July 2 last year when he started tailgating a Holden.
Holden driver Joseph Quinton Barrett, then a 17-year-old on a restricted licence, was told by his younger brother Lawrence in the passenger seat to "gun it".
A race began south along two-lane Russley Rd, with both cars doing between 150km/h and 170km/h, weaving through traffic, changing lanes.
But as Barrett came to slip between a truck and car, he lost control, locked wheels, fish-tailed, over-corrected and spun.
He skidded across the grass verge, hit a chain-link fence, narrowly missed another car, smashed into a concrete culvert which propelled the car into the air, and spun 360 degrees.
Brother Lawrence, who was not wearing a seatbelt, was thrown out of the passenger window, landing on the road.
Le Grys, who was following just behind, couldn't stop his speeding car and avoid hitting Lawrence.
He ran over him.
Fearing he had "just killed someone", Le Grys fled.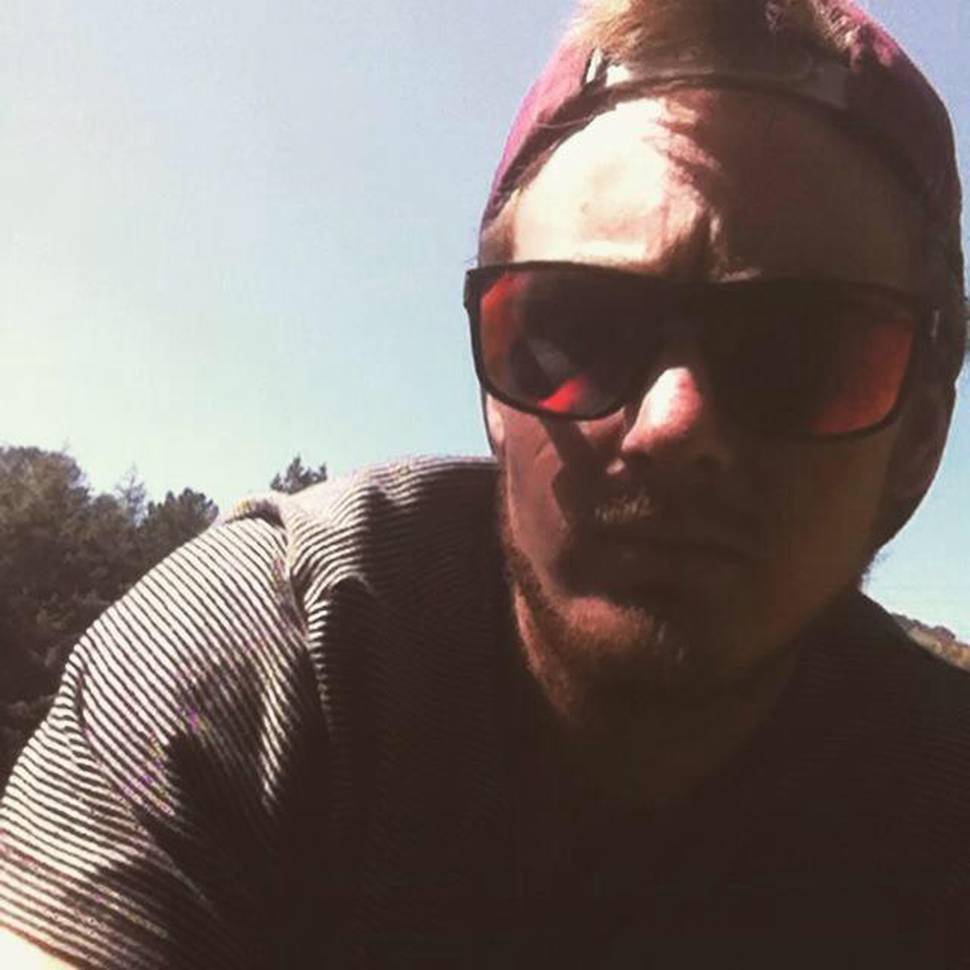 Lawrence suffered "quite horrific injuries", Christchurch District Court heard today, including an unstable fractured pelvis, a fractured left collarbone and punctured lungs.
He spent several days at Christchurch Hospital. He has since returned to work.
Other motorists who were nearly entangled in the pile-up were left "traumatised" by what they experienced, the court heard.
It was only "an absolute quirk of fate" that the crash was not fatal, Barrett's defence counsel Clare Yardley said today.
"The whole dreadful episode could have been way worse," she said, adding that she found the police explanation of the crash as being "quite chilling".
The crash has had a "marked effect" on the Barrett family, and Mr Barrett's friends, who have lost two other young male mates in car crashes, Ms Yardley said.
Lawrence Barrett is "amazingly forgiving", Ms Yardley said, and doesn't bear any malice towards either his brother or Mr Le Grys.
"He takes [it] in a sort of serendipitous way."
A restorative justice meeting has not taken place, the court heard.
Barrett, a Christchurch machine operator, earlier admitted a charge of driving on a restricted licence, and dangerous driving and causing injury to his brother, Lawrence.
Judge Paul Kellar said "but for the grace of God", both Barrett brothers could have been killed.
"We all know that young men and motor vehicles can be a potent combination," he said.
The judge sentenced Barrett to two months of home detention and disqualified him from driving for 12 months.
Le Grys earlier pleaded guilty to charges of being party to operating a motor vehicle in a race causing injury and failing to stop and ascertain injury after a crash.
He was due to be sentenced today.
But given that he turned up without a lawyer, and a report from Corrections had not been prepared, Judge Kellar said he could not proceed.
"This is serious offending... you need a lawyer and I need a report from Corrections before I can sentence you."
He remanded Le Grys on bail until March 16 and "strongly advised" him to seek legal advice, given that he could be jailed for his part in the horrific race.