Three people have been rescued after their 6.5m Rayglass boat capsized attempting to cross the Manukau Bar today.
Police said the accident occurred about 12.30pm today.
The police Eagle helicopter, a coastguard fixed-wing aircraft and two Coastguard vessels searched the area.
Police said the three people, who were on a fishing trip, clung to the boat for sometime before swimming towards the shore.
All three people were wearing lifejackets.
Conditions in the area were rough with a 4m plus swell.
In a separate incident two swimmers were rescued at Auckland's notorious Piha Beach.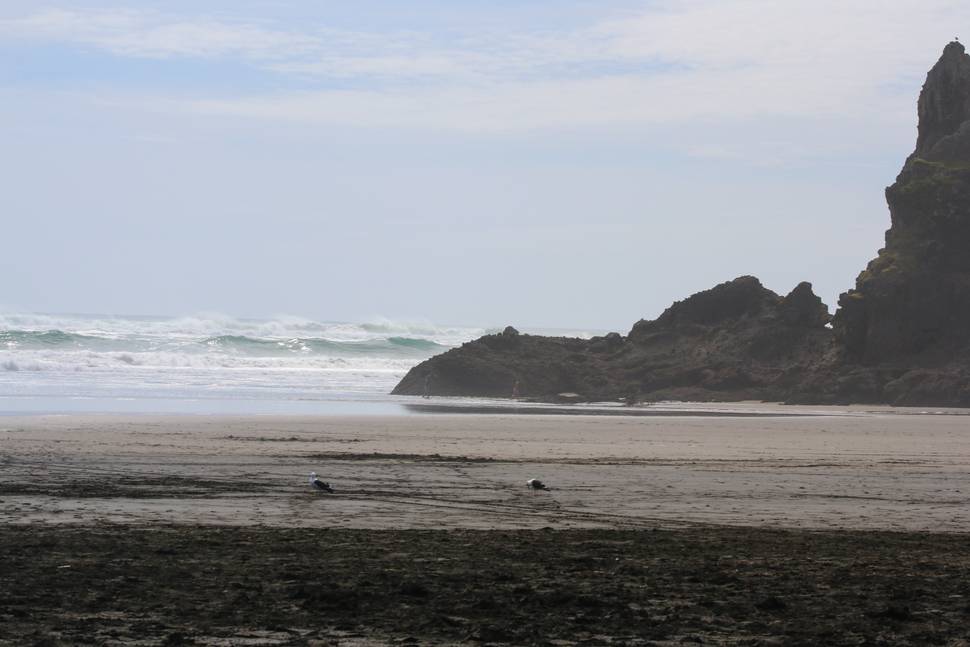 At 2.20pm, the female pair were reported to be in difficulties near Lion Rock in rough conditions.
They were assisted to shore.
CPR was carried out on one of them before being flown to hospital by Westpac rescue helicopter.
The second woman was transported by ambulance and is listed as being status 4, or being in a minor condition.