Mechanical fault suspected in burning vehicle which blocked part of Harbour Bridge.
A car bursts into flames near the Birkenhead off-ramp of the Harbour Bridge moments after the driver jumped out.
I could see the bottom of the car was already on fire and was getting bigger too. Richard Ku A man had a narrow escape after his car burst into flames while he was driving over the Auckland Harbour Bridge yesterday.
Police said the cause of the fire, which started just after noon, was probably mechanical and was not being treated as suspicious.
Motorist Richard Ku was driving to work on the North Shore when he saw the smoking car as he came out of the Victoria Park Tunnel.
He was in the lane next to the car and could see the bottom of it was already on fire as the driver got on the bridge, Mr Ku said.
The driver rolled down his window and was honking the horn when he drove down the other side of the bridge so he could pull over, he said.
"I could see the bottom of the car was already on fire and was getting bigger too.
"The driver jumped out of the car but seemed to be looking around the car trying to figure out where it went wrong," Mr Ku said.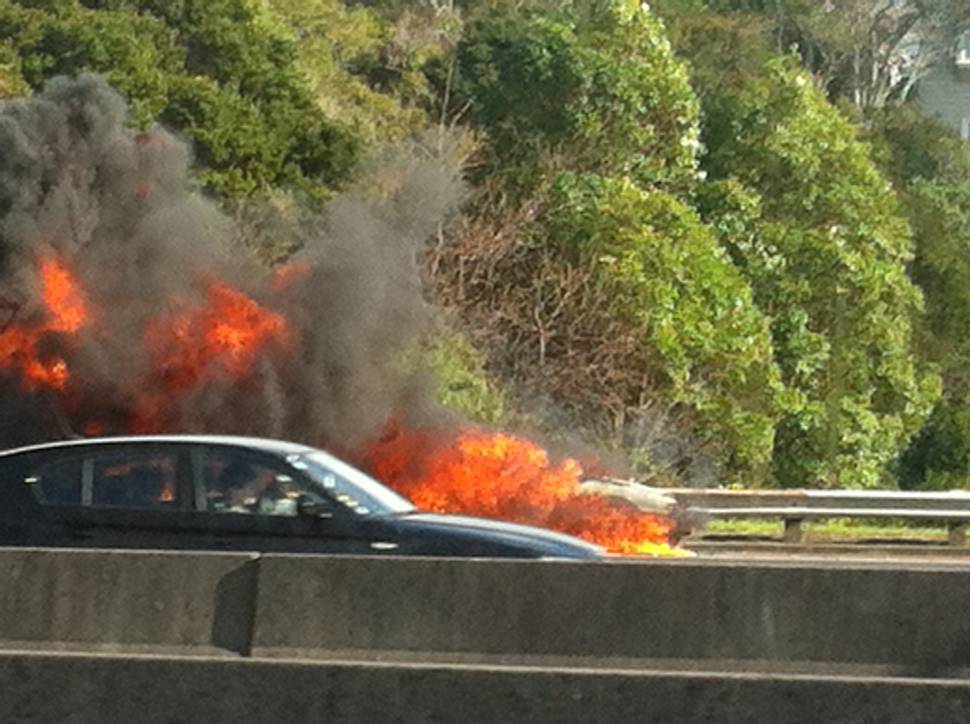 Richard Morse was driving past the parked car when it "almost exploded" in flames.
A police car and a man were standing near the car but it was hard to see because of the smoke, Mr Morse said.
"We couldn't see it for a while ... there was a little bit of smoke and I thought 'That could be a car fire' and as we got closer it got more, and then we came round the corner it was fully alight and a kind of fireball came up.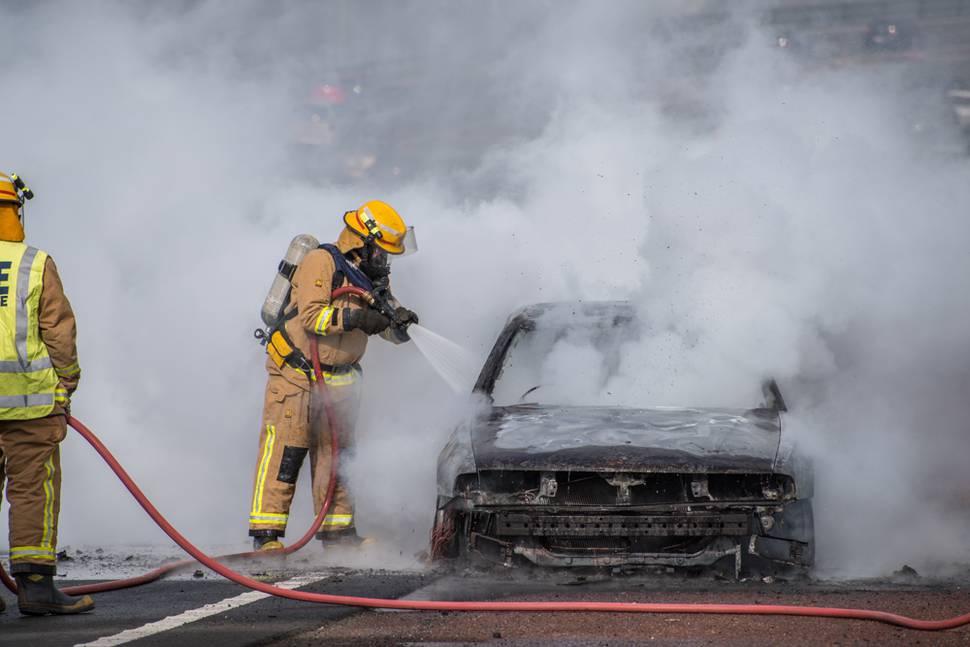 "There was so much smoke billowing off it we couldn't see over there that well," he said.
Senior Sergeant Ross Hunter said the driver managed to pull over by the Birkenhead off-ramp on State Highway 1 before the car went up in flames.
It was probably a mechanical or electrical fault, he said, and no one had been hurt.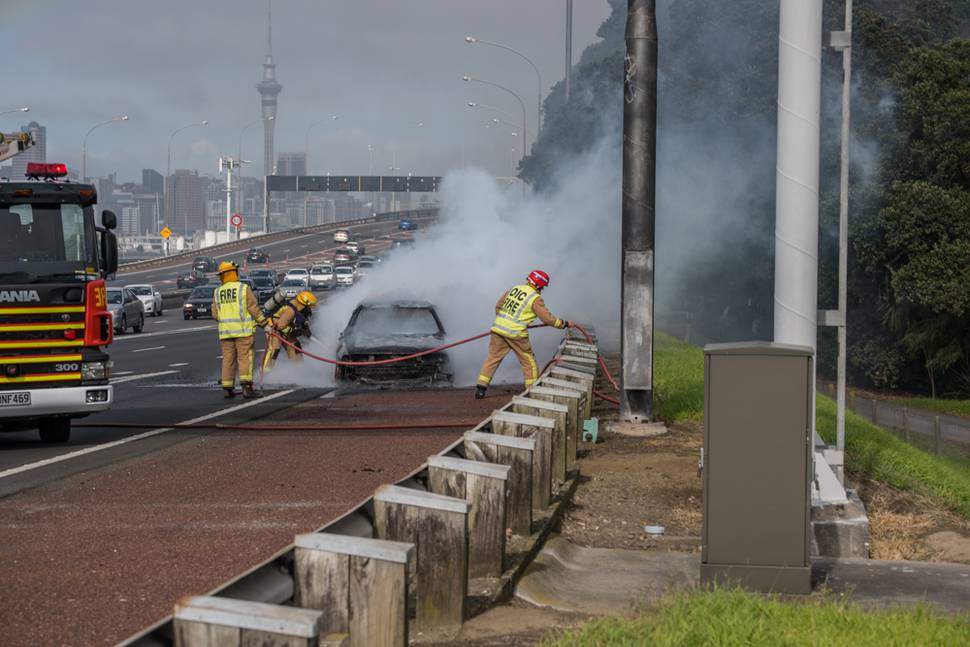 "The motorway guys will be looking into it but if it was just a straight car fire then, unless it's suspicious which is highly unlikely if the guy was driving it, they wouldn't go much further than that.
"It's just one of those things," he said.
Northern Fire Service spokeswoman Megan Ruru said two crews attended the incident about 12.20pm. The car was extinguished by 1pm and a fire investigator was not requested to determine the cause.
The incident disrupted northbound motorists with two lanes blocked, New Zealand Transport Association said.
The motorway lanes reopened shortly after 1pm and traffic eased before the kick-off of the Fifa U-20 World Cup quarter-final in Albany at 4.30pm.