Gable Tostee has been charged with murder a week after Kiwi woman Warriena "Rrie" Wright plunged 14 storeys to her death from his Gold Coast apartment balcony.
Screams were heard shortly before Ms Wright, 26, of Lower Hutt, fell from the Avalon apartments in Surfers Paradise about 2.20am on Friday last week.
Police took Tostee into police custody for questioning this afternoon.
He was officially charged with murder at 2.02pm. He is scheduled to appear in the Southport Courthouse on the Gold Coast tomorrow.
A police spokesman said charges were pending but had not been signed off yet.
Gold Coast Detective Superintendent David Hutchinson would not say what evidence had led to the break in the case.
"I can't comment. Now that he's been charged, we're not going to be going into any detail as to the investigation. This is now before the courts and we won't be making any more comment," he told APNZ.
"All we can say at this stage is a 28-year-old man has been arrested and charged and he will appear in the Southport Magistrates Court tomorrow."
Mr Hutchinson would not comment on whether Tostee had denied causing Ms Wright's death.
Police would still like to hear from any members of the public who could assist the investigation, he said.
"Anybody that heard anything or anybody that just knows anything that may assist us, we still appeal for them to come forward."
A Gold Coast police spokeswoman said Ms Wright's family did not want to make any comment after yesterday's press conference in Surfers Paradise.
Tostee's lawyer, Michael Purcell of Potts Lawyers, could not immediately be reached for comment.
Tostee was reportedly taken into custody from the home of his parents, Gray and Helene, in Carrara, Gold Coast.
He arrived at the Southport Courthouse on the Gold Coast in the back of an unmarked police car.
Handcuffed, wearing shorts and a white T-shirt, he was led through a side entrance into the court building, shortly before 12.30pm local time.
Ms Wright, who was on the Gold Coast for a close friend's wedding, had been at the bodybuilder's apartment after meeting him on the dating app Tinder.
Tostee left the apartment the morning of the death but later contacted police. He was released without charge.
Police have scoured his apartment for forensic evidence and seized hard drives, disks and a camera.
They have also been monitoring Tostee's posts on social media, where he denied causing Ms Wright's death and bragged about his past sexual conquests, including balcony sex.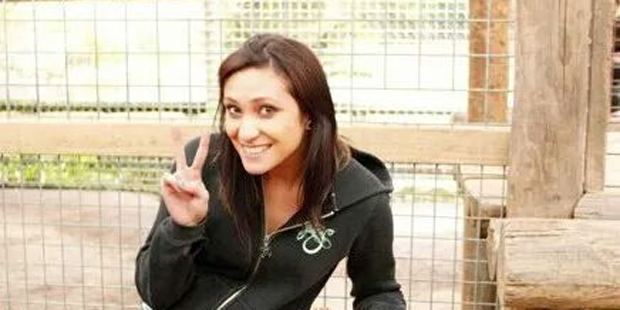 Warriena "Rrie" Wright'.
Neighbours reported hearing screams and a disturbance moments before Ms Wright plunged to her death.
Yesterday, Ms Wright's younger sister Reza Tagpuno, 23, made an emotional plea for answers.
"It is hard for me facing the loss of my sister without knowing what happened in the last hours of her life," she said.
Struggling to hold back tears at a press conference, Ms Tagpuno said her sister was a very private person who would have hated all the attention about her.
She agreed Ms Wright was more like a mum than a sister to her.
"Rrie was the most important person in my world. Most of the time we only had each other to rely on. She was a very beautiful, intelligent, caring person who not only was my sister, but she was my best friend."
Key moments in the case:
• Friday, Aug 8: Ms Wright falls to her death from a balcony at Avalon apartments. Screams were heard moments before the fall;
• Friday, Aug 8: Tostee is questioned by police and is released without being charged;
• Sunday, Aug 10: Police seize CCTV footage from the apartment;
• Monday, Aug 11: Police seize CCTV footage from Mr Totsee's parents' property;
• Monday, Aug 11: Totsee, writing under the name GT, posts on a bodybuilding forum that he was not responsible for Ms Wright's death;
• Tuesday, Aug 12: A post-mortem exam of Ms Wright's body is completed;
• Wednesday, Aug 13: Police grab all online comments written by Mr Totsee, and search the outside of his balcony with a cherry-picker;
• Thursday, Aug 14: Ms Wright's family makes a heartfelt plea for anyone with information to come forward;
• Friday, Aug 15: Police charge Tostee with murder.
- additional reporting Sam Boyer